Funko Pop! Animation: Attack on Titan - Female Titan 6-Inch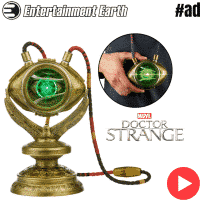 Restock alert! Funko Pop! Animation: Attack on Titan – Female Titan 6-Inch Funko Pop! Vinyl Figure is now available for pre-order at Entertainment Earth.
The anime Attack on Titan, also known as Shingeki no Kyojin, has reached its 4th season, the last of the series. The show is inspired by the manga of the same name written by Hajime Isayama.
The Female Titan makes its bearer, Marley's spy Annie Leonhart, even more deadly. She uses all her martial arts knowledge to fight in titan form, transforming herself into a formidable adversary.
Among her unique abilities is attracting pure titans with her scream and making her skin as hard as a diamond. She was long out of the game but has recently returned to the manga in a prominent position.
By now, we know quite a bit about the mysterious Titans of Attack on Titan, but the Female Titan remains a mystery. However, now that Annie Leonhart has returned, we finally discover the character's secret power.
In manga issue #133, Annie meets with the Titan recruits. The character, who is able to transform into the Female Titan, had spent quite a bit of time in hibernation in previous chapters but is now back in action.
Upon meeting her, Falco asks a question that reveals some of her hidden potentials: "You said the Female Titan can mimic another Titan's power by taking in a part of them, right?" Annie confirms, saying that this information was hard to come by: "The Female didn't really have anything special, so we just experimented to hell."
Until then, not much was known about what made this Titan different from the others or what made her powerful. Many fans speculated that she was just smarter than the other Titans. However, the character becomes a powerful piece in the battles to come and could change the story's fate.
The Attack on Titan – Female Titan 6-Inch Funko Pop! Vinyl Figure The perfect addition to your Attack on Titan collection.
Check out more of the amazing new Attack on Titan Pops here.
Funko Pop! Animation: Attack on Titan – Female Titan 6-Inch Funko Pop! Vinyl Figure
Available at: