Funko Pop! Animation: Attack on Titan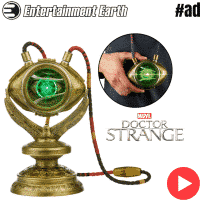 Restock alert! Funko Pop! Animation: Attack on Titan – Female Titan 6-Inch, Hange, Erwin One-Armed, Levi, Christa, Ymir, and Kenny Funko Pop! Vinyl Figures are now available for pre-order at Entertainment Earth.
In mid-2013, the otaku world was surprised by Attack on Titan's debut (Shingeki no Kyoujin in the original). The well-done animation, coupled with an exciting plot and political overtones, won over not only the anime and manga audience but also managed to attract people "outside the bubble."
Seven years later, we are finally close to the premiere of the last season of the series and close to discovering all the mystery surrounding the titans.
The plot is set in a world where people-eating titans exist, and humanity lives in a city surrounded by several walls to prevent these tremendous forces from attacking. The main character is Eren, a boy who sees his mother devoured by a titan during an invasion and decides to join the military armada that hunts these creatures. Oh, and one more important thing: at the beginning of the story, we find out that Eren can transform into a titan.
This is the basic premise of the plot. Since Eren can transform into a titan, the audience is made wonder if the other titans are also human beings. The doubt increases when, later on, the characters face a female titan capable of reasoning.
Like any story that wants to hold the audience's interest, there is an excellent mystery in the plot: Eren's father left a key with the boy that is used to open the basement of the old house, located in a region taken over by the titans after the wall was breached. So, part of the third season is the characters participating in a great war to reach the basement and discover the world's mystery (in several episodes with revealing flashbacks).
Attack on Titan Funko Pop! Vinyl Figures! is an absolute must for anime fans! A total of seven figures comprises the wave that is all scheduled to ship out this August.
Funko Pop! Animation: Attack on Titan – Female Titan 6-Inch, Hange, Erwin One-Armed, Levi, Christa, Ymir, and Kenny Funko Pop! Vinyl Figures
Available at: