2021 NEW Fullmetal Alchemist – Lust Funko Pop! BoxLunch Exclusive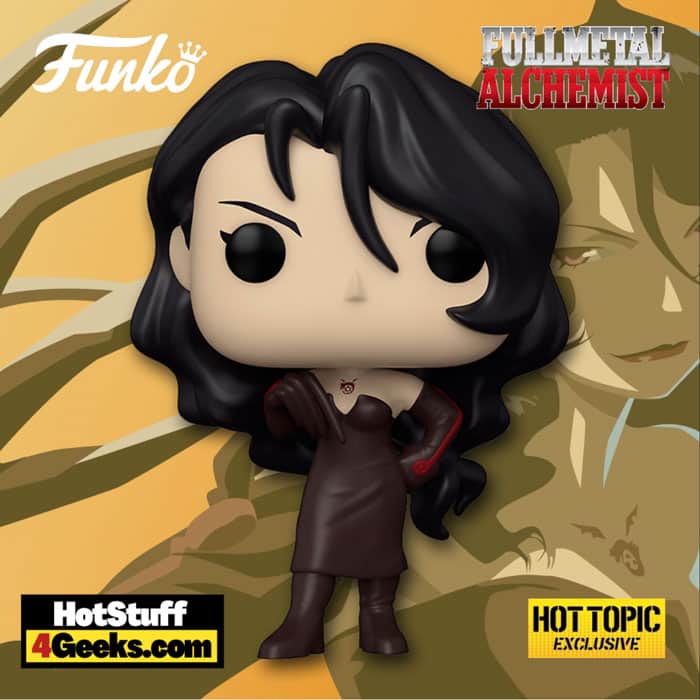 The wait is finally over! Funko Pop! Animation: Fullmetal Alchemist – Lust Funko Pop! Vinyl Figure – Hot Topic Exclusive has just arrived for the fans of the series' delight.
For those unfamiliar with the series, Fullmetal Alchemist tells the story of the two brothers who tried to do human alchemy to revive their mother, something considered taboo. As a result, Ed lost an arm and a leg, while Al lost his entire body, having his soul attached to the armor.
The two then go on a journey to find the philosopher's stone, a legendary stone whose power to control the matter can return their bodies to normal.
However, this gem is also coveted by the Homunculus, representing the seven deadly sins: lust, envy, pride, laziness, anger, greed, and gluttony.
One of the first homunculi to be introduced is Lust. She's as beautiful as she was deadly. She is able to use her fingers as spear-like weapons that could shred flesh and bone like paper.
No need to pine – this figure of Lust from Fullmetal Alchemist is ready to be all yours! Here, Lust has received a makeover and has been reimagined as a Pop! vinyl figure!
Funko Pop! Animation: Fullmetal Alchemist – Lust Funko Pop! Vinyl Figure – Hot Topic Exclusive is now available at the links below (click tho jump!) for $12.50 while it last – which probably won't be for long.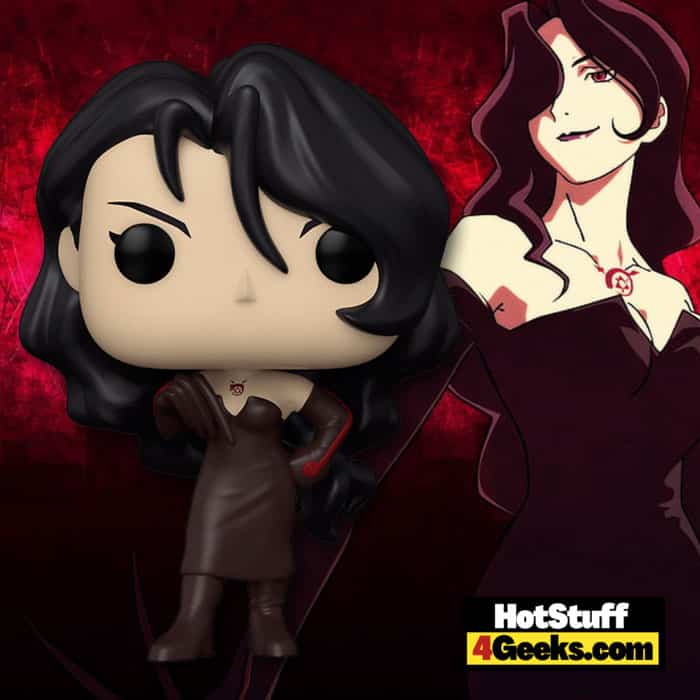 The deadly sins are themes in many kinds of artistic creations, including anime. In the case of Fullmetal Alchemist, it could be no different: the seven characters named after the sins offer us a reading of what sin itself represents.
Lust is a fascinating character: being the only woman of the seven, she lives up to her title: statuesque in body, uniquely beautiful, seductive, and highly manipulative (not because she is a woman, but because she is the personification of such sin).
She is traditionally a la femme fatale. Her beauty hides the coldness of her actions, as well as the remarkable ability to stretch her nails like sharp blades.
Her compass between seduction and power punching is significant for her character-building, besides, obviously, the lack of concern with whatever is around her.
Her most vital point is what weakens her, actually: her confidence in her stunning beauty, just like her claws, makes her succumb because she believes that whenever she hurts someone, it is lethally.
Its destruction occurs through fire or bursts and explosions of flame fired by the fire alchemist Roy Mustang.
Her end comes when she comes into opposition to her initial condition: if beautiful and cutting, she is now horrified and deformed.
Check more Fullmetal Alchemist here.
As an Amazon Associate I earn from qualifying purchases
Want more stuff like this?
Get the best viral stories straight into your inbox!
Don't worry, we don't spam