2021 NEW Johnny Bravo with Mirror and Comb Funko Pop!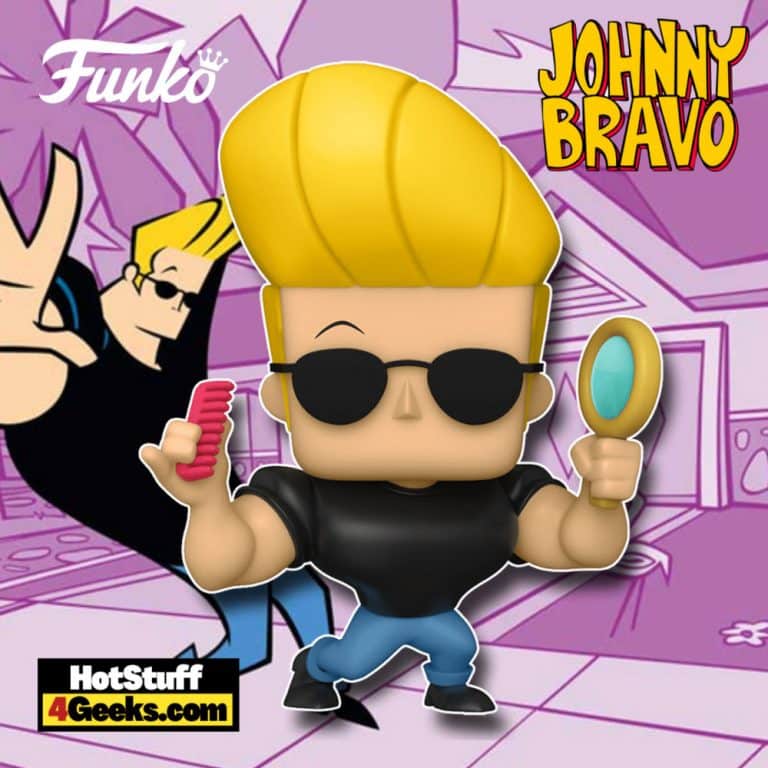 Part of Funko's 2021 Cartoon Classics event! Bring back the nostalgia with the new Funko Pop! Animation: Johnny Bravo with Mirror and Comb Funko Pop! Vinyl Figure, featuring Johnny Bravo, is one of the most popular cartoons ever shown on Cartoon Network.
Johnny Bravo is a young blond, muscular, and known for his narcissism. In the story, he is always concerned with working out and spends most of the episodes looking for a girlfriend. Unfortunately, this mission fails, most of the time, due to his excessive self-confidence.
Even though he is very clumsy, he is also remembered for being spoiled by his mother, who considers him the most amazing man. In addition, Johnny has no job and usually shies away from any kind of work since his focus is on keeping his physical shape impeccable.
Johnny Bravo with Mirror and Comb Funko Pop! is now available for pre-order at the links below (click to jump!) Also, don't forget to check more images of the coolest pop on Earth right down.
It is a well-known fact that Johnny Bravo was loosely based on Elvis Presley. Anyone who watches an episode of the cartoon can notice that when Johnny speaks, his catchphrases sound like Elvis'.
However, the King of Rock was not the only inspiration for the creation of the character. Johnny Bravo was also created to resemble the late actor James Dean.
Johnny is beaten up by someone at least once every episode of the animated series. According to the producers, this was very important for the cartoon because it shows that he is not an "alpha male" as he believes himself to be.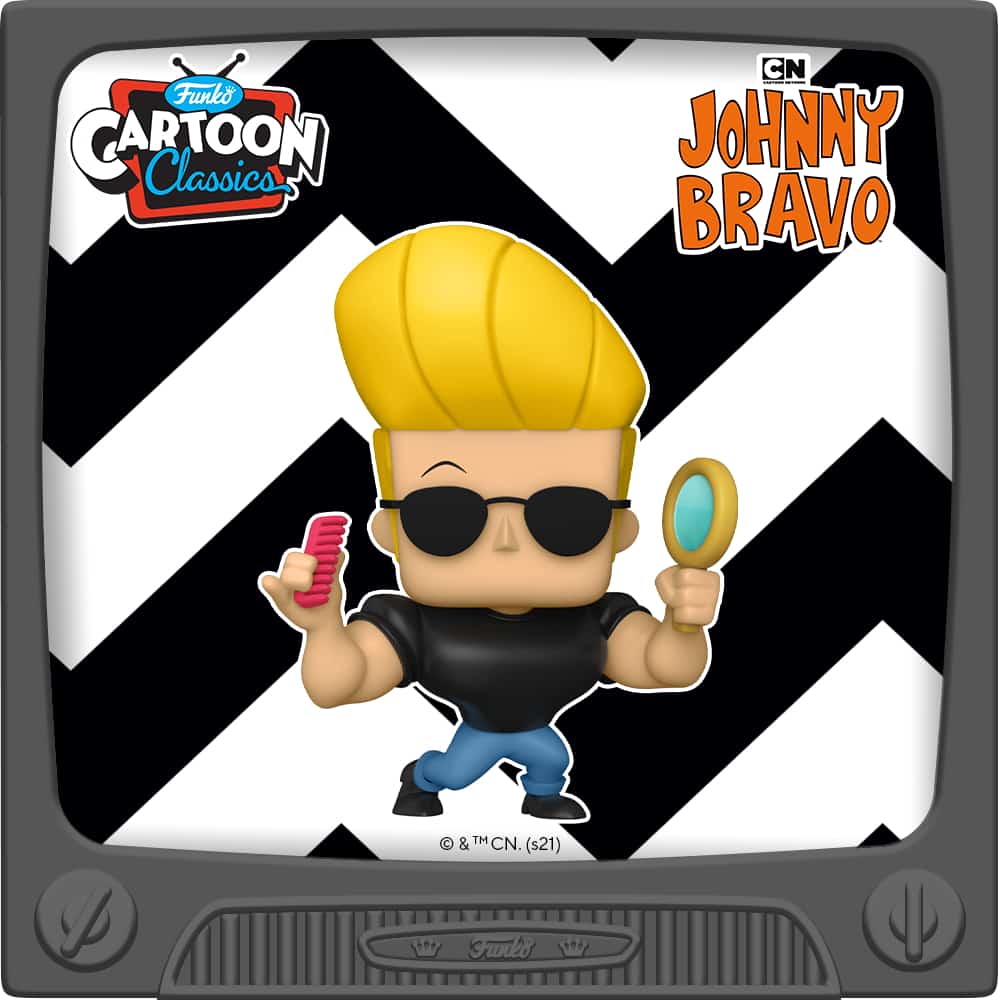 Despite being (or at least trying to be) a womanizer, the only person who seems to really care about Johnny is little Suzy, his neighbor. She is commonly described as the main character's only true friend.
Starting now, you can receive 10% off in-stock items with my special link at Entertainment Earth!
 Enjoy!
As an Amazon Associate I earn from qualifying purchases
Want more stuff like this?
Get the best viral stories straight into your inbox!
Don't worry, we don't spam