2021 NEW Scooby-Doo Ruh-Roh! Funko Pop! Exclusive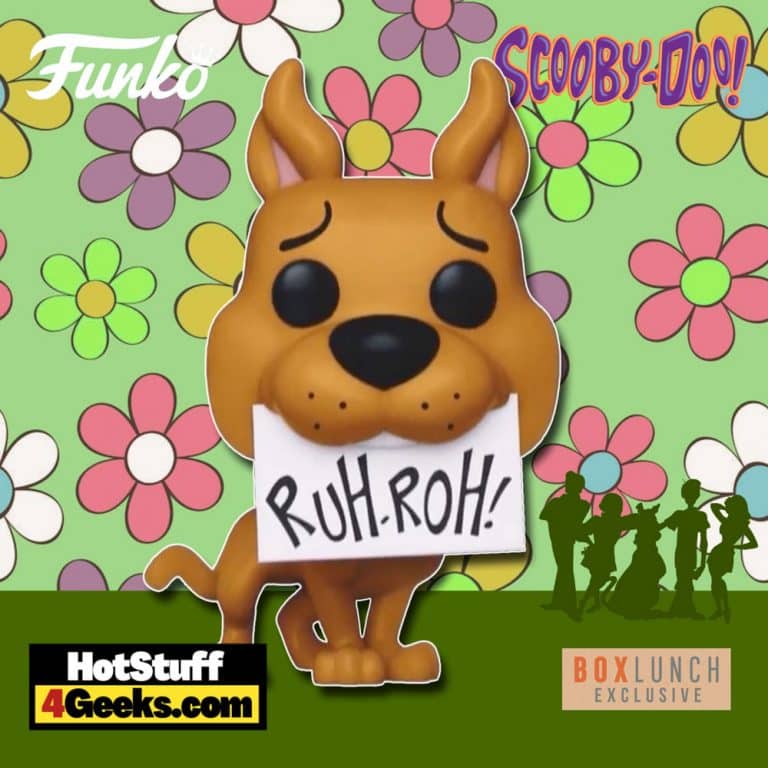 Whether you're investigating strange stirrings at the local abandoned factory or just need a good way to start your day, this Funko Pop! Animation: Scooby-Doo Ruh-Roh! Funko Pop! Vinyl Figure – BoxLunch Exclusive is up for the task!
The Scooby-Doo animated series follows four teenage detective types Fred, Velma, Daphne, and Shaggy, and a talking German Dane named Scooby-Doo. They travel in a psychedelic van called the Mystery Machine and help investigate mysterious cases.
They visit inhospitable places, haunted houses, abandoned parks, swamps, and islands, constantly threatened by ghosts, mummies, monsters, and terrible villains.
If any group of friends knows how to get going, Mystery Inc. does!
The BoxLunch Exclusive, Scooby-Doo Ruh-Roh! Funko Pop! is set to drop online on December 2 around 9 AM PT at the links below (click to jump!)
The young detectives follow clues, run away from the villains, and often find themselves lost in mazes, secret passages, and dark basements.
They are always divided into two groups: Fred and Daphne go one way, while Shaggy and Scooby accompany Velma, who, despite her cleverness and intelligence, keeps losing her glasses and getting into Shaggy and Scooby's mischief.
The episodes formula is always the same, but this does not take away from the show's brilliance. After a chase scene or a musical sequence, the villains are always caught using some clever plan or idea.
They are always masked, and their true identities are revealed by taking off their masks. Behind them, there is always the face of some character already known in the story. Each time they are unmasked, the villains always say,
"I Would Have Gotten Away With It Too If It Weren't For You Meddling Kids And That Stupid Dog."
Funko Pop! Animation: Scooby-Doo Ruh-Roh! Funko Pop! Vinyl Figure – BoxLunch Exclusive
Available at:
Starting now, you can receive 10% off in-stock items with my special link at Entertainment Earth!
 Enjoy!
As an Amazon Associate I earn from qualifying purchases
Want more stuff like this?
Get the best viral stories straight into your inbox!
Don't worry, we don't spam