Funko Pop! Art Series: Star Wars - Stormtrooper Jumbo Sized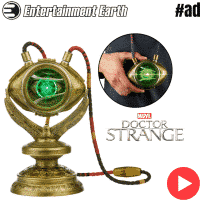 This Funko Pop! Art Series: Star Wars – Stormtrooper Jumbo Sized (Artist Series) Funko Pop! Vinyl Figure – Target Con 2021 Exclusive is scheduled to be released on February 26, 2021.
During the galactic civil war era, the Empire extended its claws across the galaxy, from its capital on Coruscant to a few worlds in the Outer Rim. On each occupied planet were the Stormtroopers, soldiers whose loyalty to the Emperor came above all else.
They are known for their iconic white armor and their seeming inability to land a single shot.
As the soldiers of the imperial squad of Stormtroopers chase the heroes around the Death Star, there is a particularly clumsy one who manages to get hit in the head with an automatic door.
Why do we like him? Because we always cheer for those that no one else does. And also because imperfection is something that has to be appreciated, particularly at a time when blockbusters didn't have the special effects we have now.
Links for purchases for the exclusive Target Con 2021 Stormtrooper Art Series Funko pop are available below. 
Target Con 2021 is well and truly underway! Check out all the amazing new Pops released as part of Target Con here on our list page.