Funko Pop! Avengers Endgame: Wanda Maximoff Glow
The new Funko Pop! Avengers Endgame: Wanda Maximoff Glow-In-The-Dark (GITD) Funko Pop! Vinyl Figure is dropping today as a Pop-In-A-Box Exclusive.
In the new Endgame-inspired Funko Pop, Wanda Maximoff shows all the strength she put on display against Thanos in the final battle sequence of the movie.
Wanda was the only Avenger that Thanos actually showed any fear for, and now it looks like fans will finally get to take a piece of that power with them, as the moment will be immortalized as one of Funko's many figures.
Wanda Maximoff (Scarlet Witch) Glow, PIAB Exclusive Funko Pop! is now available for pre-order at the links below (click to jump!)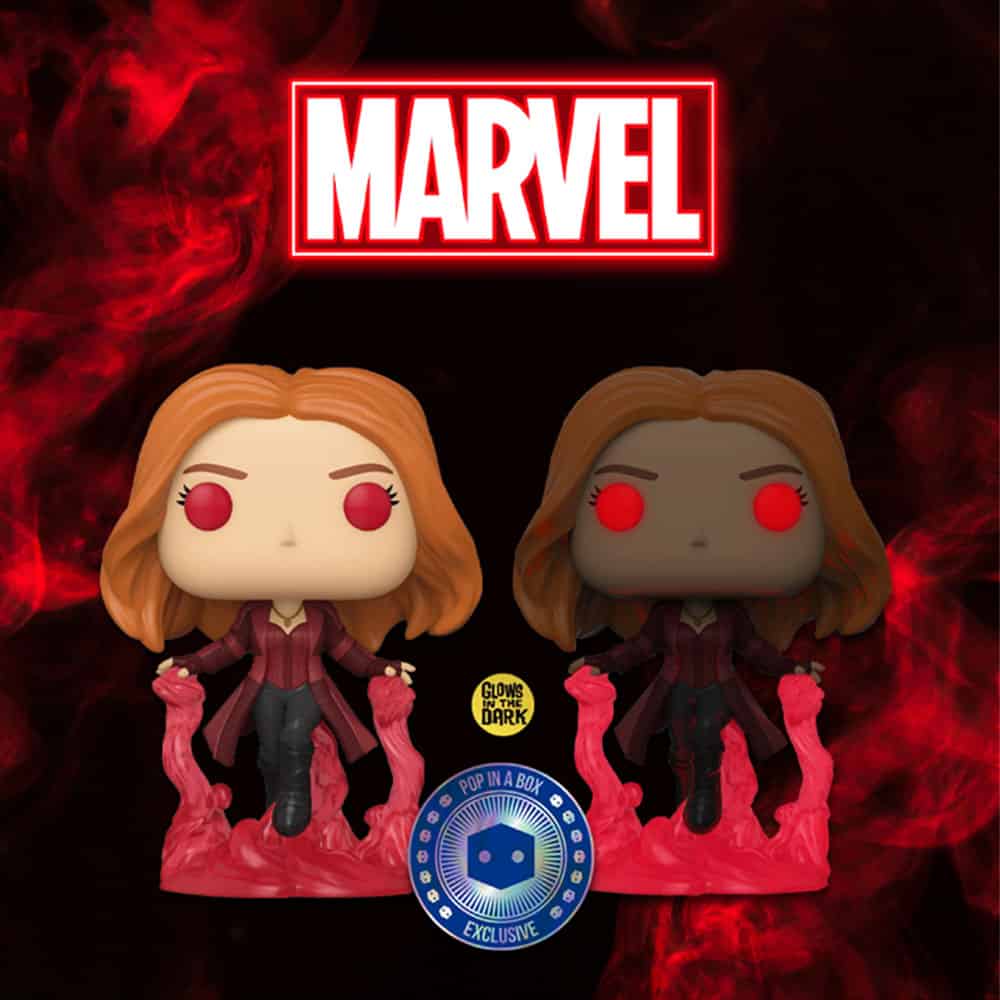 Ever since Thanos arrived in 2018's Avengers: Infinity War, MCU fans have wondered which hero was powerful enough to defeat the Mad Titan.
The fifth episode of WandaVision, "On a Very Special Episode…," as well as the series itself, not only makes mention of the speech but succinctly confirms that Wanda Maximoff/Scarlet Witch could have easily taken out Thanos.
The discussion comes up in a conversation between Monica Rambeau, Jimmy Woo, and Darcy Lewis in the fifth episode of the Disney+ series. The three discuss whether the scenery, props, and costumes within the "Hex" anomaly are actually real or just a complex illusion.
If it is the former case, it is by far the most impressive demonstration of Wanda's powers, as she cannot only create a solid reality but allow it to stand for many episodes/decades.
While Woo and Darcy doubt that this is true, Monica agrees. She has just spent 24 hours in Westview and all its life-like, experiencing Wanda's mind control first hand to become a character in their story.
Not only that, but the Captain has no doubt that her potential has always been there and only came out in full force recently.
The brief dialogue is not just a fun way for in-universe characters to discuss "who would win a fight," as many superhero fans have been doing for years.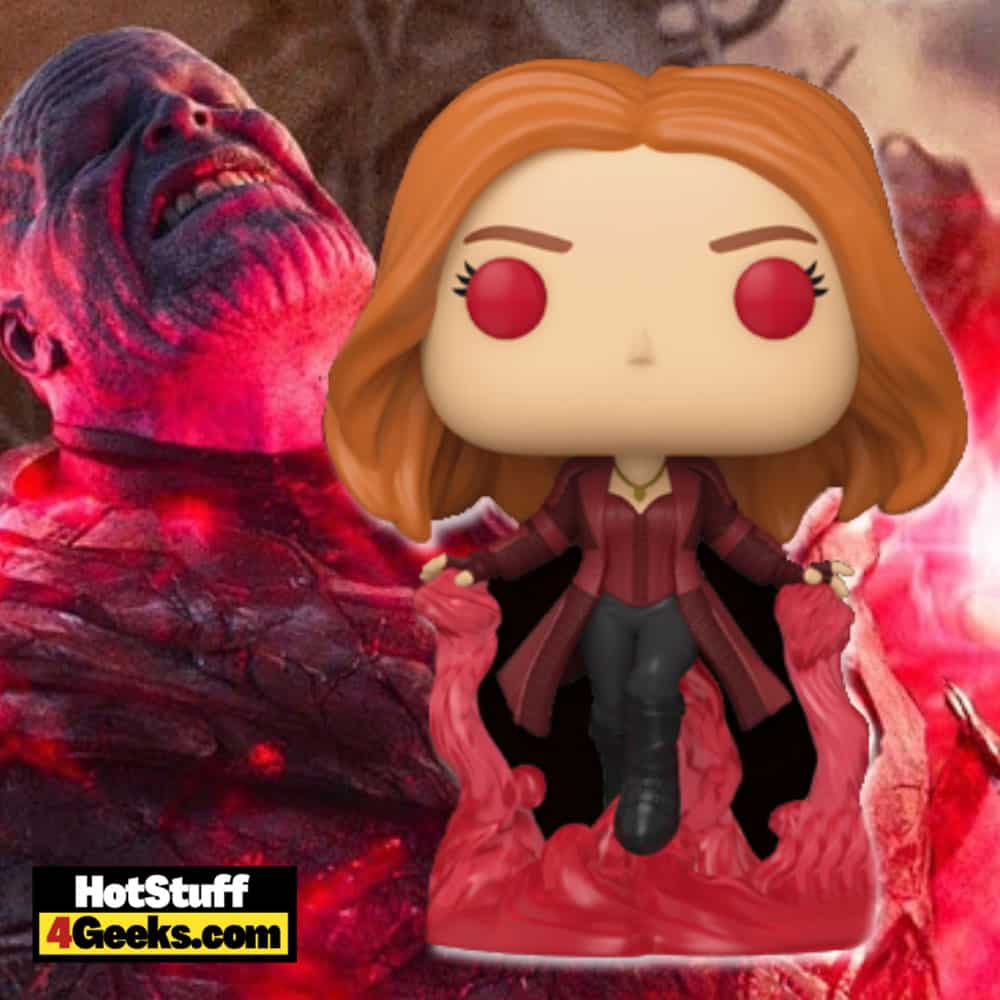 In Avengers: Infinity War, Wanda tried in vain to stop Thanos from getting his hands on the Mind Stone on Vision's head. Although she held it impressively – complete with five Infinity Stones – she finally gave in when Vision requested that she kill him.
She painfully obeyed, only for Thanos to go back in time, quickly dispatch her, and claim the final Infinity Stone for himself.
Thanos' subsequent snap made Wanda disappear. But when Hulk brought everyone from the "Snap" back five years later, she returned, seeking revenge. The fight between the MCU heroes and Thanos' forces is full of great moments, but one to remember happens when Wanda approaches the Mad Titan, seeking revenge.
Notably, this is a 2014 version of Thanos, who admittedly has no idea who the Scarlet Witch is. But that doesn't stop her from moving forward, with Vision's death fresh in her mind.
It's an impressive and exciting display of power from Wanda. She easily throws piles of debris and bursts of energy at him. She breaks his double-edged sword, which had just shattered Captain America's durable Vibranium shield minutes earlier.
With Thanos trapped, she hurls him into the air, ripping off his armor and torturously tearing him apart. But, unfortunately, he can summon an airstrike, destabilizing her and preventing him from receiving the final blow.
Although her power was much more restrained in films like Avengers: Age of Ultron and Captain America: Civil War, they have grown immensely over time.
But emotion seems to be the biggest key to Wanda's abilities. Scarlet Witch showed that she could do devastating damage when brought to her breaking point, nearly killing the MCU's biggest threat.
Funko Pop! Avengers Endgame: Wanda Maximoff (Scarlet Witch) Glow-In-The-Dark (GITD) Funko Pop! Vinyl Figure – Pop-In-A-Box (PIAB) Exclusive
Available at:
Want more stuff like this?
Get the best viral stories straight into your inbox!
Don't worry, we don't spam