Funko Pop! Basketball: Michael Jordan (All-STar Uniform)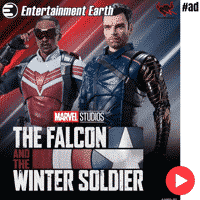 The Funko Pop! Basketball: Utah All-Star Weekend – Michael Jordan (All-Star Uniform) Funko Pop! Vinyl Figure – Funko Shop Exclusive just dropped today!
Your basketball collection won't know what hit it when you bring home this Funko exclusive Pop! Michael Jordan in his 1993 All-Star Game jersey. Pop! Michael is in his element and ready to wow your NBA collection.
The All-Star Weekend is always very special for all basketball fans! The weekend features a 3-point competition, slam dunk contest, skills challenge match, and the all-star game, many memorable and defining moments have happened on an All-Star Weekend.
One of these historical moments is undoubtedly the 1998 slam dunk contest in Chicago, on one side Michael Jordan, and on the other side Dominic Wilkins, both great NBA stars. Thet played a spectacular duel that was decided by Jordan's last dunk, which became known as the perfect dunk, defying physics with him "stopping" in the air.
Jordan, on that day, changed the way one buries in basketball, such was his technical and physical ability with that shot.
Michael Jordan in 1993 All-Star Game jersey Funko Pop! is now available at the links below.
Funko Pop! Basketball: Utah All-Star Weekend – Michael Jordan (All-Star Uniform) Funko Pop! Vinyl Figure – Funko Shop Exclusive
Available at: