Funko Pop! & Buddy – Marvel X-Men: Kate Pryde with Lockheed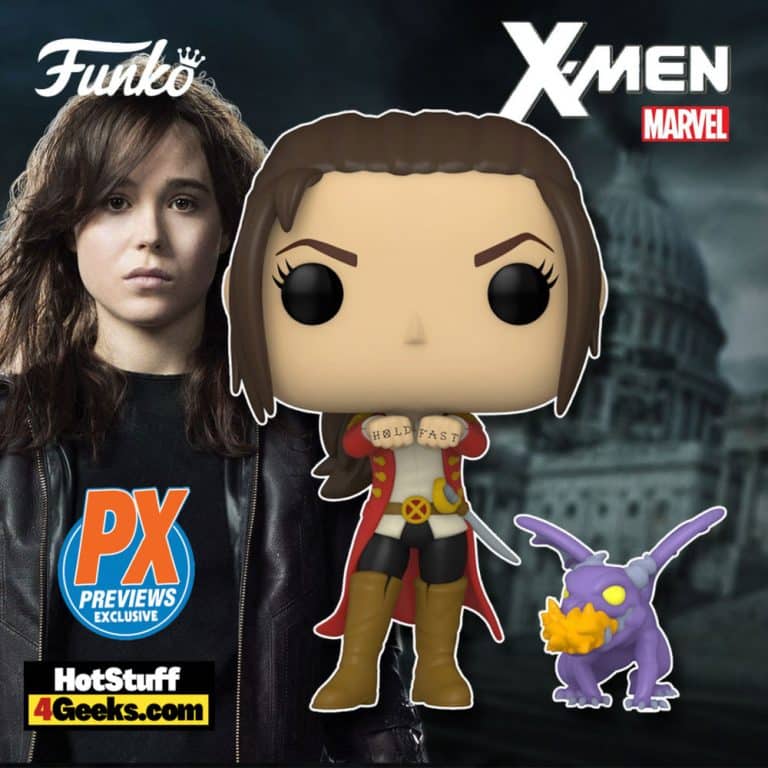 The new Funko Pop! Funko Pop! & Buddy – Marvel X-Men: Kate Pryde with Lockheed Funko Pop! Vinyl Figure dropped today as a PX Previews Exclusive.
Kitty Pryde, considered by many to be the "best X-Men," now and then ends up having her ability as a powerful mutant called into question by many. After all, her powers are "just walking through walls," correct? Wrong! Kitty Pryde's powers make her one of the most dangerous mutants around.
In addition to her mutant ability, Kitty Pryde is also an experienced fighter with a very high intellectual level to program, modify, and diagnose almost any computer system.
Based on her appearance in Gerry Duggan and Matteo Lolli's Marvel Comics hit Marauders, Captain Kate Pryde is ready to grab her crew and sail to Krakoa the old-fashioned way. Sporting new knuckle tattoos that read "Hold" and "Fast" she comes along with her alien dragon buddy, Lockheed.
This PX- Previews Exclusive Kate Pryde with Lockheed Funko Pop! is now available for pre-order at the links below (click to jump!) It's expected to ship in December 2021. Meanwhile, don't forget to check more images right below.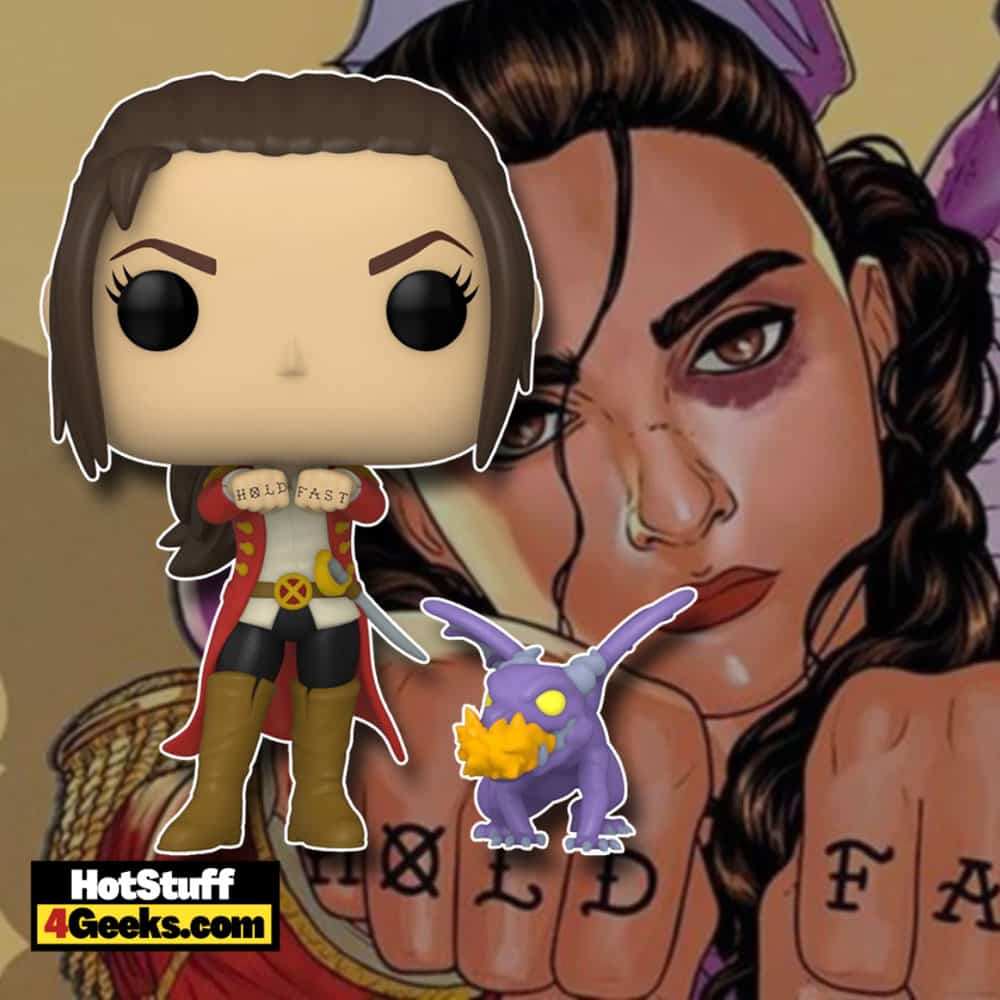 Forty years ago, Marvel Comics legendary writer Chris Claremont was creating stories that would later be considered part of the publisher's Golden Age.
His run on the Uncanny X-Men was responsible for immortalizing characters like Psylocke, Rogue, Emma Frost, Mystique, and Phoenix, giving Claremont a reputation for creating solid and cunning female characters.
In the 1980s, it was for Katharine (Kitty) Pryde, the youngest of all her classmates, to appear in the X-Men.
She was taken to Charles Xavier's school for gifted people by her parents, who loved her unconditionally but saw no way to get the young girl to survive, with her powers of intangibility still uncontrolled, in an uncompromising society.
After a rough start, Kitty Pryde has found her position on the team and a fixed place in the hearts of fans, namely LGBTI readers who almost always name her in their list of favorite people.
In her history, Kitty had several failed romances, including with Colossus and with Star-Lord of the Guardians of the Galaxy.
But there were always second chances to strong connections between Pryde and Courtney, the elderly Destiny, the cursed Magik, or the displaced Rachel Summers, part of Excalibur, a team she formed in the UK.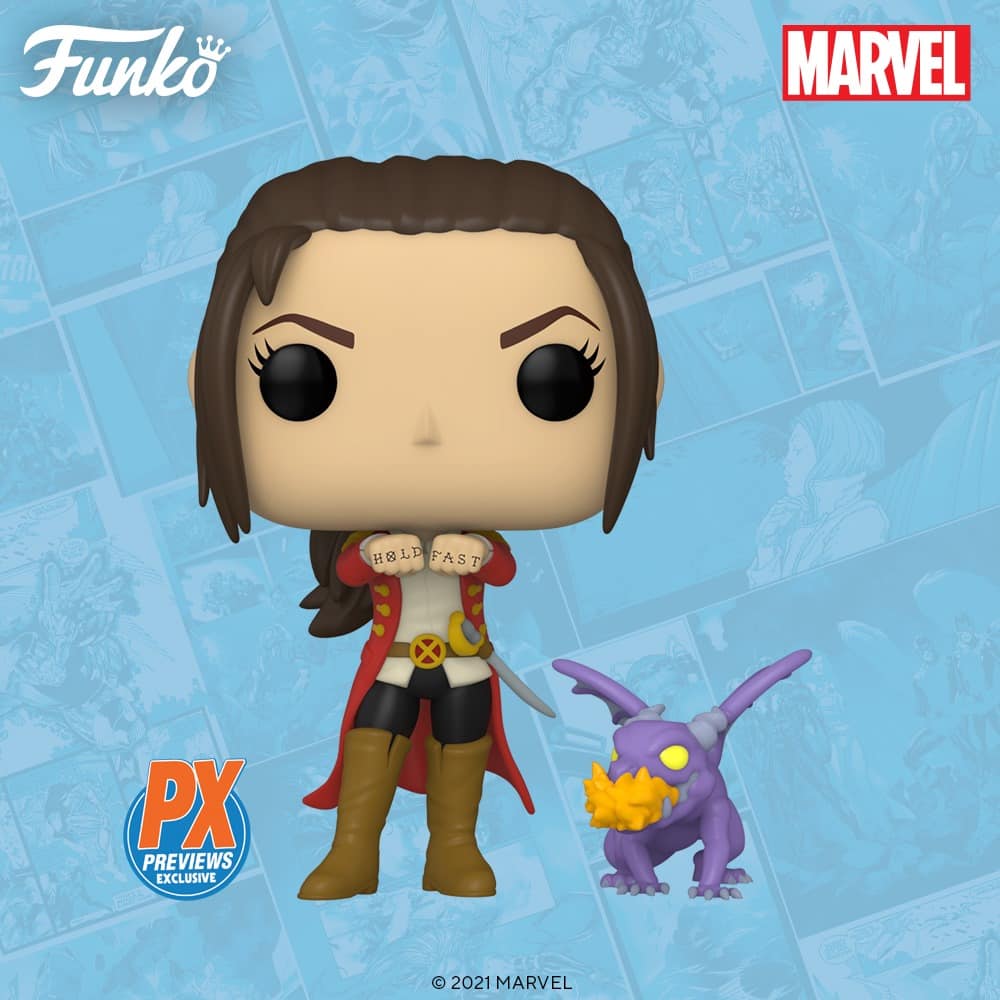 Funko Pop! & Buddy – Marvel X-Men: Kate Pryde with Lockheed Funko Pop! Vinyl Figure – PX Previews Exclusive
Available at:
Starting now, you can receive 10% off in-stock items with my special link at Entertainment Earth!
 Enjoy!
As an Amazon Associate I earn from qualifying purchases
Want more stuff like this?
Get the best viral stories straight into your inbox!
Don't worry, we don't spam