Funko Pop! DC Heroes: Justice League - Darkseid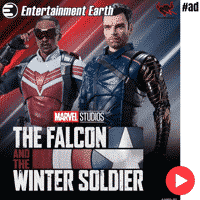 A very villainous Funko Shop exclusive dropped today! Pop! Heroes Justice League Darkseid is sure to be the most menacing addition to your DC vinyl figure collection.
Darkseid is a villain that gives any DC fan the creeps. He comes from the planet Apokolips. His motivation is to find the Anti-Life Equation and thus conquer the universe and end all free will. His first appearance was in November 1970 in issue #134 of the Jimmy Olsen comic book series.
After many different media such as comics, animated series, and games, Darkseid first made his first appearance in a live-action feature film, in Snyder's Cut. In Zack Snyder's version, the villain is an eternal threat to humanity.
The DC Heroes: Justice League – Darkseid Funko Shop Exclusive is now available at the links below.
Funko Pop! DC Heroes: Justice League – Darkseid Funko Pop! Vinyl Figure – Funko Shop Exclusive
Available at: