Funko Pop! Deadpool: Nerd Deadpool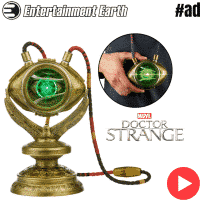 Funko Pop! Deadpool: Nerd Deadpool Funko Pop! Vinyl Figure – Funko Shop Exclusive dropped today.
The Mercenary has always had a love-hate relationship with comic book readers. Some can't stand Deadpool. For others, Wade Wilson is the best character in comics.
Once Elecktra stated Deadpool has lovely handwriting, to which he replied, "Thank you, Elektra. I think it's a crime the way schools today neglect the fundamentals."
Nerd Deadpool got his homework done, so he's able to hang out with the rest of the collection now. Grab the Funko exclusive Pop! Nerd Deadpool to complete your Deadpool set at Funko Shop today! Else, you can always try eBay. Links for purchase are available below.
Funko Pop! Deadpool: Nerd Deadpool Funko Pop! Vinyl Figure – Funko Shop Exclusive
Available at: