Funko Pop! Disney: The Mighty Ducks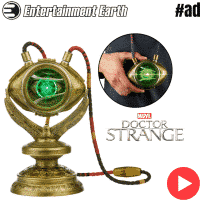 Funko is bringing another 90s classic! The Mighty Ducks Funko Pop! Vinyl Figures have just landed. Now you can bring home the whole squad: Charlie, Coach Bombay, Goldberg, Reed, and Adam Banks! Quack! Quack! Quack!
In the 90s, the saga of The Mighty Ducks conquered a generation. With skates on the ice and stick in hand, field hockey was the king sport in these movies and brought Emilio Estevez in the role of Gordon Bombay, a fervent coach.
Surfing on the same wave as Cobra Kai's creators, Disney announced the spin-off series of the 1990s movie trilogy of films from the 1990s. The spin-off, titled Game Chargers, also features Emilio Estevez's return to the cast and shows how the Mighty Ducks evolved from an amateur team to become a competitive contender.
The Mighty Ducks Funko Pop whole team from the movie classics is now available for pre-order at the links below.