Funko Pop! Dragon Ball Z - Karin Flocked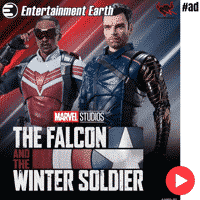 Funimation has just released a new exclusive dedicated to Dragon Ball Z. The new Funko Pop! Dragon Ball Z – Master Karin Flocked Funko Pop! Vinyl Figure – Funimation Exclusive is now available in stock at the links below.
Master Karin is a supporting character in the Dragon Ball manga and the Dragon Ball anime, who also appears in Dragon Ball Z and briefly appears in Dragon Ball GT. He is a wise cat who is over 800 years old and lives in a giant tower and is a martial arts master.
Akira Toriyama used his own cat as a model for Karin and drew it while the cat was sleeping, which is why Karin's eyes are always closed (Toriyama's other cat was the inspiration for Bills). Karin has blue fur in the manga, Super Saiya Densetsu, and Dragon Ball Online. The anime changed him to white.
Master Karin will be impressed if you climb his tower and will share the sacred water if you can take it from him. He may feel soft, but don't expect him to indulge you. Training awaits you! Karin Flocked Funko Pop is ready to ship.
Funko Pop! Dragon Ball Z – Karin Flocked Funko Pop! Vinyl Figure – Funimation Exclusive
Available at: