Funko POP! Game Cover: Halo Combat Evolved – Master Chief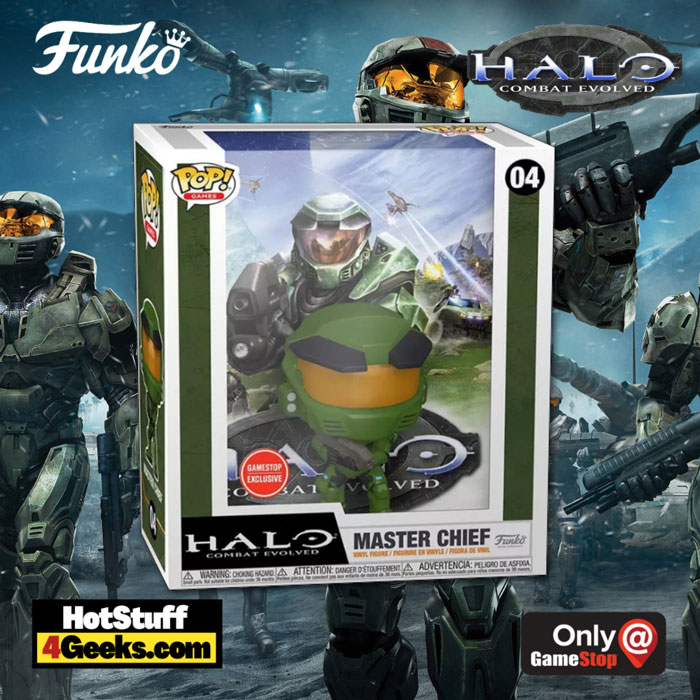 The new Funko POP! Game Cover: Halo Combat Evolved – Master Chief Funko Pop! Vinyl figure – GameStop Exclusive, features Pop! Master Chief and the game cover art packaged together in a protective case that can be hung on a wall.
In the 26th century, humanity began colonizing various planets after overpopulating Earth and mastering faster-than-light travel. At the same time, an army of biologically modified super-soldiers begins to form, the Spartans.
The game tells the story of one of these soldiers, named Master Chief, and the beginning of the war against a race of aliens, the Covenants.
When the universe is in trouble, all it takes is a supersoldier equipped with a half-ton of epic weaponry. Easy, right? The Master Chief Funko Pop! Game Cover is now available for pre-order at the links below and is expected to be released on October 13, 2021.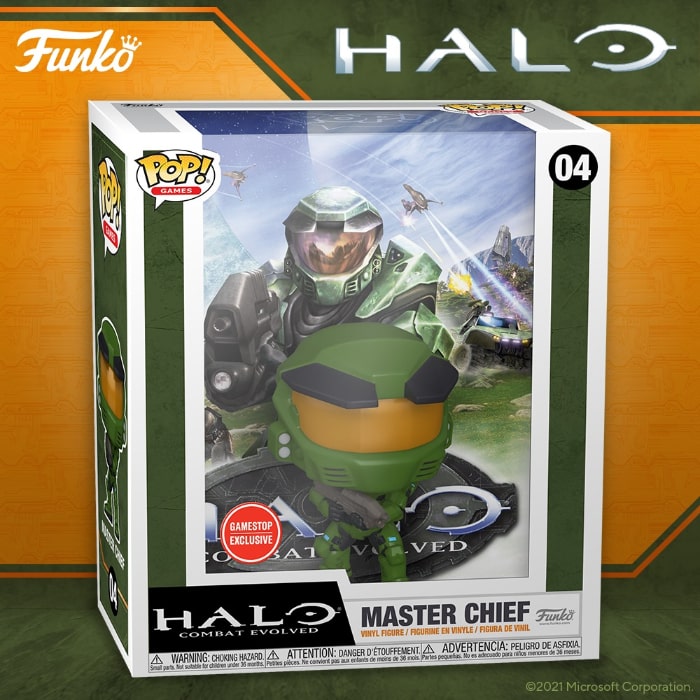 Master Chief Petty Officer John-117, or just Master Chief as he's better known, is the hero of Bungie's beloved Halo series. Born in the colony world of Eridanus II in 2511 AD, he was identified as the ideal candidate for the SPARTAN-II Program at the tender age of six.
Master Chief was secreted away to Reach to receive special training and surgical augmentation to turn him into the ultimate killing machine. At age fourteen, Chief had the body of an Olympian athlete, nearly unbreakable bones, super strength and reflexes, and heightened eyesight. The program was a success — Chief was a beast.
Halo: Combat Evolved is the first game in the successful Halo franchise. The game was released in 2001 for the Xbox, in 2003 for Windows and Mac, and in 2007 became available on Xbox Live for the Xbox 360.
In 2011 the game received an HD version called Halo: Combat Evolved Anniversary, which was part of Halo: The Master Chief Collection in 2014 for Xbox One.
Starting now, you can receive 10% off in-stock items with my special link at Entertainment Earth!
 Enjoy!
As an Amazon Associate I earn from qualifying purchases
Want more stuff like this?
Get the best viral stories straight into your inbox!
Don't worry, we don't spam