Funko POP! Games: Pokemon – Pikachu Waving Diamond Glitter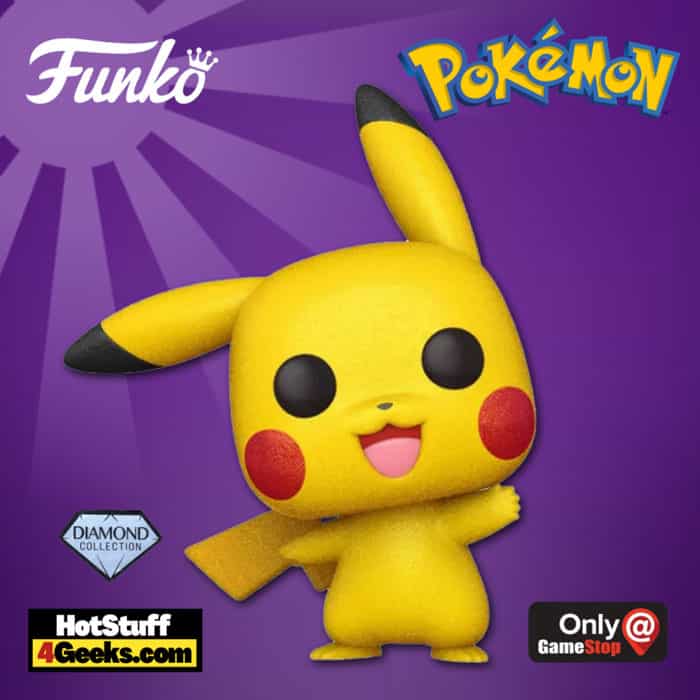 We know that the chances of finding a Diamond Glitter Pikachu are pretty remote… But with the GameStop exclusive, the Funko POP! Games: Pokemon – Pikachu Waving Diamond Glitter Collection Funko Pop! Vinyl Figure is ready to be caught!
There aren't many things better than seeing your favorite Pokémon available for capture. Maybe it's better to see them growing in power and trusting in your ability to train. But, of course, the very best feeling ever is watching your best Poképal waving excitedly at you when you come back home from the adventure.
Diamond Glitter Pikachu Waving Funko Pop! is now available for pre-order at the links below. It's expected to be released on November 6, 2021.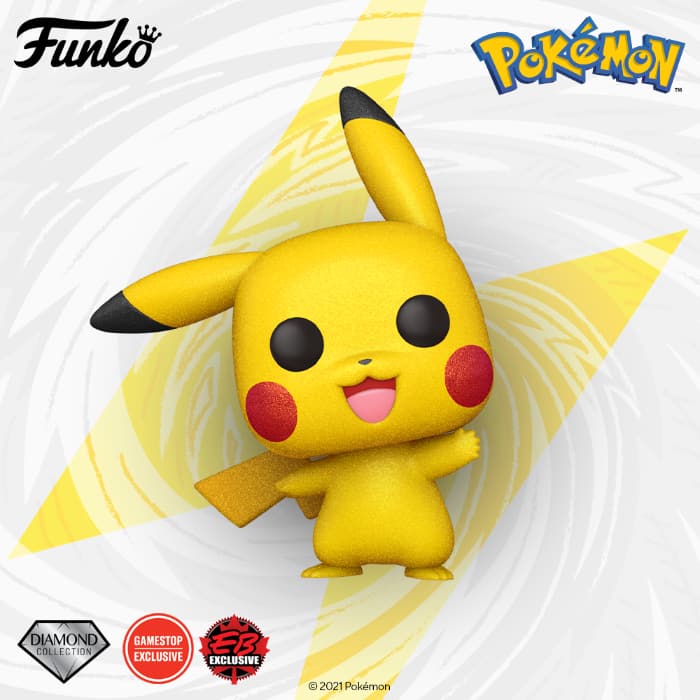 Pikachu is a fictional creature that belongs to the Pokémon universe, and its name means "sound of an electric mouse" in free translation from Japanese. Thus, according to the Japanese language, Pika represents the sound made by electric shocks, while chu means the noise characteristic of mouses.
Remember that in Pokémon, Pikachu is a kind of electric mouse, able to emit intense electrical discharges at his opponents when he feels threatened.
In the fictional world of Pokémon, Pikachu is the evolution of Pichu, a kind of electric mouse, and the previous form of Raichu, which is considered the last stage of this Pokémon's evolutionary process.
In all stages of Pikachu's evolution, however, this Pokémon remains with the particularity of storing and emitting electrical charges from its body.
Starting now, you can receive 10% off in-stock items with my special link at Entertainment Earth!
 Enjoy!
As an Amazon Associate I earn from qualifying purchases
Want more stuff like this?
Get the best viral stories straight into your inbox!
Don't worry, we don't spam