Funko Pop! Games: The Last of Us - Clicker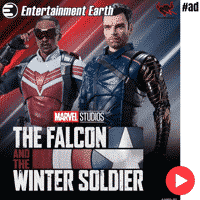 The Last of Us x Funko POP! has expanded with the release of this all-new Clicker Funko Pop! Vinyl Figure. A highly detailed piece that no The Last Of Us fan can do without.
The Last of Us has consolidated itself as one of the best games in history, having recently won a sequence that conquered criticism and divided opinions. Part of what makes this world so interesting is its "villains," the dangerous ones infected by the Cordyceps fungus.
The third stage of infection forms creatures known as Clickers, which have been infected with Cordyceps for over a year. Here, the fungus completely dominates the body of its host, which completely destabilizes human anatomy.
Because of this, most of the Clickers are blind and use echolocation to "see" – which is why they receive this name, thanks to the noise of "clicks" they make to generate the echolocation. Because of the fungus growth, the Snappers are powerful and resistant.
Funko Pop! Games: The Last of Us – Clicker Funko Pop! Vinyl Figure – GameStop Exclusive features the horrifying mutated Clicker with the skull split open, rotten and jagged teeth, and skin covered in mold due to advanced fungal growth.
This terrifying enemy is truly a creature you want to stay away from, and Funko has captured it's gross and design perfectly. The deadly Clicker Funko Pop is already hitting the stores, and it's available in the links below.
Funko Pop! Games: The Last of Us – Clicker Funko Pop! Vinyl Figure – GameStop Exclusive
Available at:
GameStop
eBay