Funko Pop! Icons: Bram Stoker with Book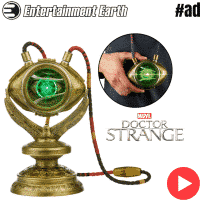 Dracula fans, rejoice! Funko Pop! Icons: Bram Stoker with Book Funko Pop! Vinyl Figure – BAM Exclusive depicts Dracula author Bram Stoker holding a copy of his gothic horror novel about the most infamous vampire of all time.
A nod to Dracula in all his immortal glory, this Bram Stoker POP! will fit right in with Jane Austen, Edgar Allan Poe, and other classic writers in your collection. Get him before he vanishes into the night.
Abraham "Bram" Stoker's best-known work is Dracula, with its publication in the year 1897. This novel is considered one of the most horrifying on the subject of vampires. Bram Stoker was based on Vlad the Impaler and wrote a dark novel that has spanned generations of readers. The book's success was immense, resulting in adaptations to other media such as film, television series, and comic books.
His friends' circle included Oscar Wilde, William Butler Yeats, and Sir Arthur Conan Doyle, and his literary idol was Walt Whitman, whom he got to know.
Besides Dracula, Stoker wrote eighteen books and numerous short stories before his death in 1912. To date, more than 1000 novels and 200 films have been conceived with Count Dracula as inspiration.
Follow the complete Bram Stoker's Dracula pops line-up from Funko Fair 2021 here.