Funko Pop! Icons: Edgar Allan Poe with Skull GITD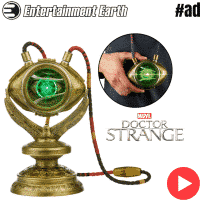 Featuring the dark and charming Poe with his trademark mustache and black suit while bearing a decorative (we think) skull, this Funko Pop! Icons: Edgar Allan Poe with Skull Glow In The Dark (GITD) Funko Pop! Vinyl Figure – Barnes & Noble Exclusive even comes with a stunning Glow in the Dark finish.
Edgar Allan Poe's enigmatic gaze seems to inhabit all of his works. Born in Boston in 1809, Poe lived in a family of actors, lost his mother when he was only three years old, was adopted by a couple from Richmond. He wrote countless short stories and poetry throughout his life, becoming one of Gothic literature's greatest names.
Even before Sherlock Holmes and Hercule Poirot, Poe wrote the first modern detective story. "The Murders in the Rue Morgue" and the "The Mystery of Marie Rogêt" marked the detective fiction genre's creation. The first appearance of the detective Auguste Dupin, created by Poe, was in 1841.
Allan Poe left poems, short stories, and novels with mystery and horror themes. Many of his works explore the theme of suffering caused by death. The poet believed that nothing would be more romantic than a poem about a beautiful woman's death.
Your shelves are lined with Poe's works. You've built a gallery of gothic decor to give your study a proper Poe-vibe. Your front yard is even flocked by crows daily. Perfect your collection with this Pop! Icons: Edgar Allan Poe figure now available in the links below.
Funko Pop! Icons: Edgar Allan Poe with Skull Glow In The Dark (GITD) Funko Pop! Vinyl Figure – Barnes & Noble Exclusive
Available at: