Funko Pop! Marvel: Marvel Zombies - Zombie Morbius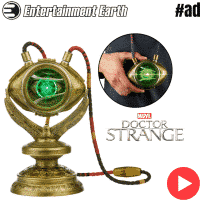 The Funko Pop! Marvel: Marvel Zombies – Zombie Morbius Funko Pop! Vinyl Figure – ECCC 2021 and GameStop Shared Exclusive – is scheduled to be released on March 4th, 2021, at 6 AM PT in stores and online.
Unlike his Earth-616 counterpart, this Morbius was no longer a "living vampire" but an undead zombie with the vampiric tendencies he once possessed in life.
A zombie version of Morbius appears in the 2008-2009 Marvel Zombies 3 miniseries. The real Morbius from Earth-616  is kidnapped and beaten by his zombie counterpart, who found a way to move from the Marvel Zombies universe into the Marvel universe. Zombie Morbius holds the normal Morbius captive while wearing a latex mask to appear normal. It is revealed that he plans to infect all members of the 50-States Initiative with the zombie virus.
Towards the end of a chain of violent events, the real Morbius appears out of nowhere and grabs a tree, which he uses as a stake, and stabs the zombified version from behind and straight through the heart, killing him instantly.
Purchases for the exclusive ECCC 2021 Zombie Morbius Funko pop are available at the links below. 
Funko Virtual Con Spring 2021 is well and truly underway! Check out all the amazing new Pops released as part of ECCC 2021 on our ECCC 2021 dedicated page.