Funko Pop! Marvel Venom: Venomized Gwenpool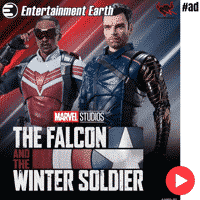 Funko Pop! Marvel Venom: Venomized Gwenpool Funko Pop! Vinyl Figure has just been released as a GameStop Exclusive.
Don't be fooled. Although she looks like Gwen Stacy, this girl is just as insane as Deadpool! Created in 2015 by Chris Bachalo, Gwenpool has become a true popularity phenomenon among comic book fans.
Gwen Stacy was already a well-loved character by comic book readers due to her participation in Spider-Man stories. Still, interest in her became even more significant when Gwen's alternate version took on Ghost-Spider's identity.
It was so successful that Marvel decided to release a series of variant magazine covers of the heroine, putting Gwen in place of other heroes, including Deadpool, and that's where the idea for Gwenpool was born.
Even though she is a huge comic book fan and clearly inspired by Deadpool, Gwen doesn't know much about the original chatty mercenary because she didn't read his stories! In fact, when the two first met, Wade was incredibly outraged by it, and Gwen hardly lives for another day.
It's a nightmare in pink when Gwenpool turns into a sword-slinging, web-swinging master of disaster!
Pre-orders are now available, and you can find them located below.