Funko Pop! Marvel Zombies: Zombie Moon Knight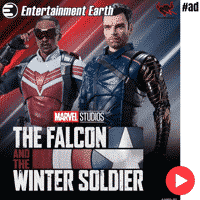 Funko Pop! Marvel Zombies: Zombie Moon Knight Funko Pop! Vinyl Figure dropped today at Funko Shop.
You don't have to be a comic book enthusiast to have heard about Marvel Zombies, do you? This different and unusual version of Marvel's characters is causing a lot of problems throughout the universe.
Marvel Zombies is a storyline in an alternative reality and shows a world where the zombie virus has ended up contaminating the entire Planet Earth, including the heroes. The stories are usually pure action, with a lot of violence, guts, blood, and everything you expect from a good story involving zombies.
Moon Knight was part of the S.H.I.E.L.D. team sent back to battle the zombies and look for survivors. He was, however, infected at some point and defeated later when Deadpool cut his head off.
But his story isn't over. Consumed by their hunger, the Marvel Zombies have found a way to open a dimensional portal to find their way to new prey in your Pop! collection. The Funko exclusive Pop! Zombie Moon Knight is breaking through your Marvel Zombies collection to search for his next meal.
Follow the complete wave here.
Funko Pop! Marvel Zombies: Zombie Moon Knight Funko Pop! Vinyl Figure – Funko Shop Exclusive
Available at: