Funko Pop! Movies: Godzilla vs. Kong - Mechagodzilla (Metallic)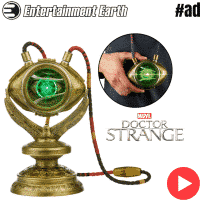 Inspired by the up-and-coming movie Godzilla vs. Kong, we're bringing you the next best thing while you wait! The new Funko Pop! Movies: Godzilla vs. Kong – Mechagodzilla (Metallic) Funko Pop! Vinyl Figure just dropped today!
Although the fight is between Godzilla and Kong, it was the figure of the iconic MechaGodzilla that stirred viewers by making a surprise appearance in the Godzilla vs. Kong film's trailer.
In the last appearance of MechaGodzilla in theaters, the human scientist, Katsura Mafune, who helped the aliens create the robotic version, sacrifices himself, committing suicide to stop his creation from continuing to destroy after he regrets it. At the end of the plot, Godzilla pushes his enemy down a ravine and buries him forever, preventing the aliens from rebuilding him again.
The most plausible thesis so far is that MechaGodzilla will appear again and perhaps cause Kong and Godzilla to eventually team up to face him since he has all of Godzilla's abilities but is enhanced somehow. What do you think will happen?
We all can't wait to see how this one goes down, and seeing as we got the trailer this week, we're all now anticipating the movie release more than ever! The new Metallic Mechagodzilla Funko Pop! is now available for pre-order in the links below.