Funko POP! Movies: Jurassic World - Blue 10-inch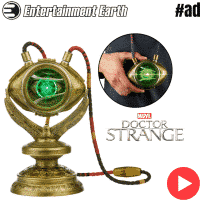 The Funko POP! Movies: Jurassic World – Blue 10-inch Jumbo Sized Funko Pop! Vinyl Figure has just been unveiled as a Walmart Exclusive.
Jurassic World: Fallen Kingdom was a huge success for Universal Pictures in 2018. Given this background, it was no surprise that a third film was announced to finish the Jurassic saga.
Who are the people responsible for Jurassic World: Dominion? The film will be directed by Colin Trevorrow (director of 2015's Jurassic World) and written by Emily Carmichael (Pacific Rim Uprising). It should debut on June 10, 2022, an expected date since it coincides with the month of the previous two films' successful releases.
There's been plenty of Jurassic movies, and while Velociraptors are still featured in them as the main attraction, we're still incredibly fond of them. So, when you're a fan, there's only one thing to do. Get yourself some Funkos!
Blue Jumbo Sized Pop! is expected to be released on May 30 and is now available for pre-order in the links below.