Funko POP! Movies: Teenage Mutant Ninja Turtles 2 - Michelangelo Jumbo
Bring the turtles together to protect your collection from rogue villains with a Walmart exclusive Jumbo Pop! Michelangelo from Teenage Mutant Ninja Turtles. Whether surfing the sewers or on a shelf, this Michelangelo 10-Inch Jumbo Sized Funko Pop! is ready to fight alongside his brothers.
All four are turtles. All four are ninjas. All four are teenagers. All four are mutants. And even though all four are named after great Italian Renaissance artists and go crazy for a good slice of pizza… it's more than just the color of their bandana that sets Leonardo, Donatello, Michelangelo, and Raphael apart.
He swings his two nunchucks with the same ease with which he cracks jokes and quips… and there are even times when he does both at the same time.
Michelangelo -Mikey for his friends- is the funniest and most carefree of the four turtles. Orange is his color, and also are some of the great strokes of humor. Noel Fisher plays the turtle who made the war cry, "Cowabunga!
The new Funko POP! Movies: Teenage Mutant Ninja Turtles 2 – Michelangelo 10-Inch Jumbo Sized Funko Pop! Vinyl Figure – Walmart Exclusive is now available for pre-order at the links below (click to jump!) It's expected to be released on October 21.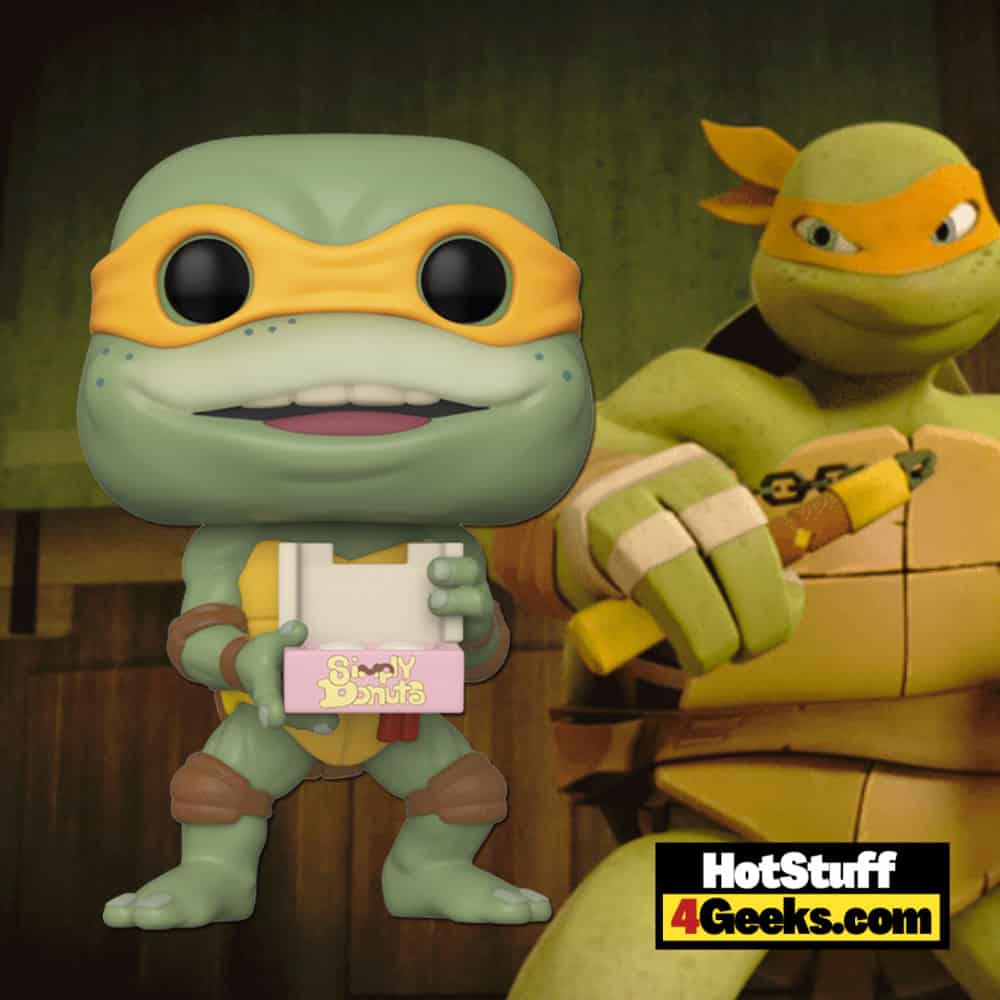 You may have studied art history and know that Leonardo Da Vinci was the brilliant artist behind The Mona Lisa and The Vitruvian Man, to say two of his most famous works.
But if you hear his name accompanied by Raphael, Donatello, and Michelangelo, you don't think of the Renaissance but automatically think of The Ninja Turtles. You even think of the reporter April O'Neil and her yellow jumpsuit.
This association of ideas is the fault of your childhood. Instead of thinking of paintings, buildings, and sculptures, you can only think of the extra-large pizzas because of the mutant ninja turtles that borrowed their names from the Italian artists.
The original turtles came from the comic book created by Kevin Eastman and Peter Laird, first published in May 1984. But "the fabulous ninja turtles, half-shell heroes" are the ones that permeated the subconscious of anyone who watched television between the late eighties and the nineties.
What in principle had to be only a tool to sell figurines became an international phenomenon.
And, in case your nostalgia outburst reaches unimaginable extremes, you know what to do: learn again the dance that the turtles did in their second movie in the nineties (which had the third part with those rubber suits). It was unbearable, yes, and that's also why it was mythical. Go, Ninja, go!
Want more stuff like this?
Get the best viral stories straight into your inbox!
Don't worry, we don't spam