Funko POP! NBA: Michael Jordan (1992 Team USA Navy Uniform) Jumbo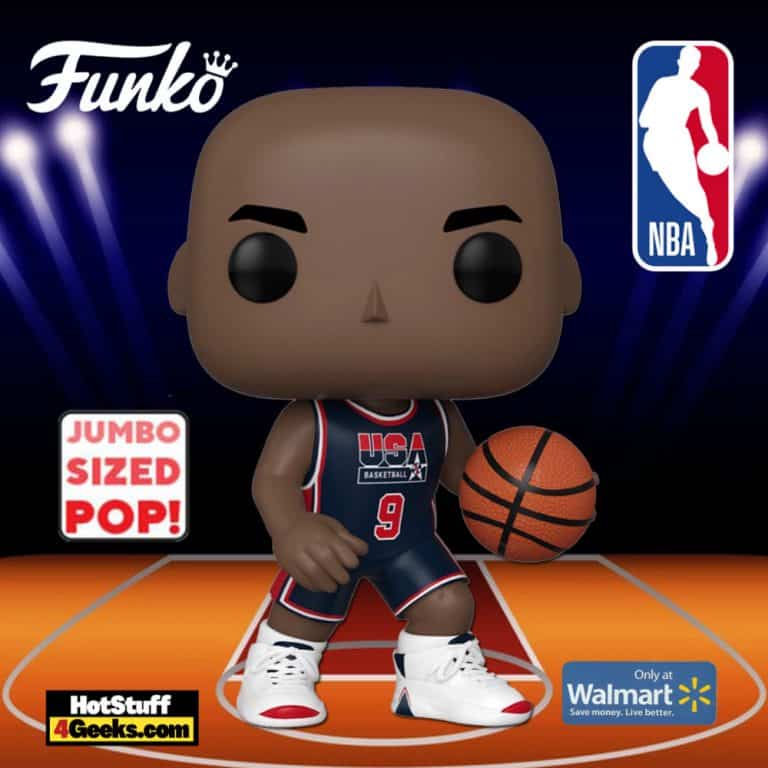 The new Funko POP! NBA: Michael Jordan (1992 Team USA Navy Uniform) 10-Inch Jumbo Sized Funko Pop! Vinyl Figure dropped today at Walmart as an exclusive. It depicts Michael is in his 1992 Team USA navy jersey for this epic figure of the basketball star.
You can also find the new Funko Pop! Basketball – Michael Jordan 1992 USA Olympic Team Funko Pop! Vinyl Figure #115 – Foot Locker Exclusive HERE.
Michael Jordan is one of the NBA's most larger-than-life characters, so it's only fitting that Funko has added the immortal Michael Jordan to their series of gigantic 10″ Pop! Vinyl Figures.
During the 1992 Olympic Games, the so-called "Dream Team," led by NBA stars Michael Jordan, Magic Johnson, and Larry Bird, electrified the basketball world.
The world witnessed the formation and dominance of the NBA all-star "Dream Team" at the Barcelona Games. The squad won each and every one of its Olympic contests by an average of 44 points.
Your sports collection won't know what hit it when you bring home this exclusive 10-inch tall Michael Jordan Pop! Vinyl, now available for pre-order at the links below (click to jump!)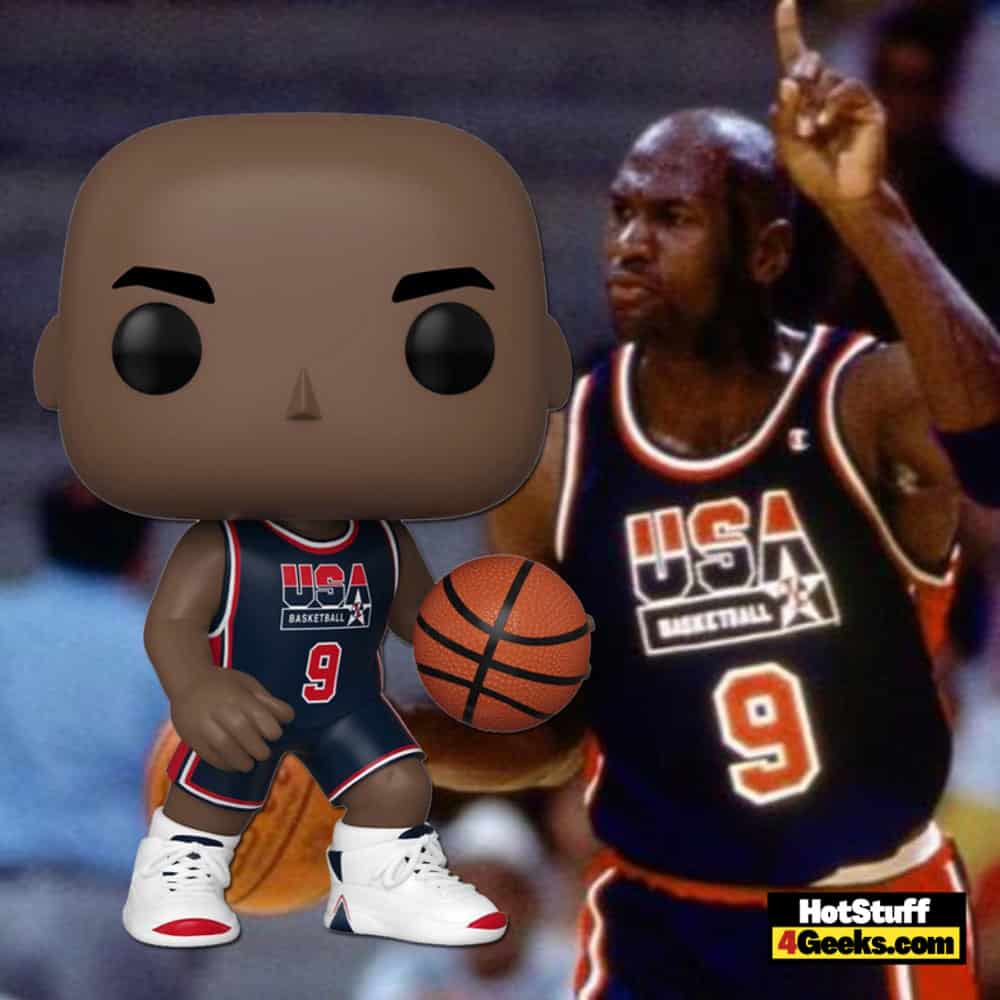 September 21, 1991, was the date that changed the history of basketball.
That day the legendary 'Dream Team' was born, the best basketball team has ever seen.
It all began in 1989 when FIBA opened the door and ended the double standard of not allowing NBA players to compete because they were professionals while European professional players were allowed to play.
With this legislative change in hand, it was clear to the United States that it was time to win back the Olympic gold medal after achieving a much-criticized bronze in Seoul '88.
The veteran coach Chuck Daly, one of the most famous coaches of the moment, thanks to his successes with Detroit's Bad Boys, was chosen to lead this all-star team. Daly was assisted by Lenny Wilkens, P. J. Carlesimo, and Mike Krzyzewski, showing no room for improvisation.
The Dream Team's first game was on June 28, 1992, against Cuba in the Tournament of the Americas, with a resounding 136-57 victory.
This scandalous triumph was no coincidence, as evidenced by the 43.8-point difference by which they won their games at the Barcelona Olympics. Angola (+68), Croatia (+33), Germany (+43), Brazil (+44), Spain (+41), Puerto Rico (+38), Lithuania (+51) and Croatia (+32) were the victims in Barcelona.
"I have always said that we can only beat ourselves," said Michael Jordan about the 'Dream Team,' making clear the confidence and superiority of the U.S. team over the rest of the rivals.
Starting now, you can receive 10% off in-stock items and free shipping on $39+ orders with my special link at Entertainment Earth!
You can also use CODE: 4geeks anytime. Enjoy!
As an Amazon Associate I earn from qualifying purchases
Want more stuff like this?
Get the best viral stories straight into your inbox!
Don't worry, we don't spam