Funko Pop! Pin: Naruto Pop! Pins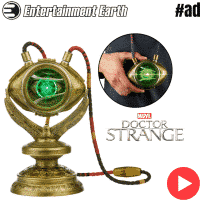 Naruto is here, in Pop! Pin form! The all-new collectible 4-inch pins are available for pre-sale now! 
Naruto had a long life in the world of manga, beginning in 1999 when creator Kishimoto Masashi was only 25 years old. Since then, Kishimoto has created a complete universe for the main character Uzumaki Naruto and gained a legion of fans worldwide.
Everyone knows about the exuberant shinobi Naruto Uzumaki. He is that enigmatic blond-haired, blue-eyed boy who wears the common sense defiant orange jumpsuit. Despite being overly enthusiastic, this little ninja has had quite a bit of weight on his back. He is literally carrying a Nine-Tails fox demon inside him, a burden that made him a "liability" to the residents of Konoha who feared and despised him.
Despite this setback, this boisterous ninja's optimism never wavered. He even dared to believe that one day he would become Hokage.
Here's the complete Naruto  line-up from the latest Funko Pin collection:
Six Path Large Enamel Pop! Pin
Itachi Large Enamel Pop! Pin
Kakashi Large Enamel Pop! Pin
Sasuke Large Enamel Pop! Pin
Standout and accessorize with these adorable Pop! Pins! All these Naruto  Funko Pop! Pins measure about one 1/2-inches in diameter and comes bagged and on a card back. It's a whole new world once you have them on! Available for pre-order in the links below.
Funko Pop! Pin: Naruto Large Enamel Pop! Pins
Available at: