Funko Pop! Retro Toys: Masters of The Universe: Skeletor Glow 10-inch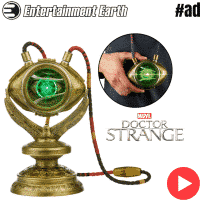 Coming soon: Funko Pop! Retro Toys: Masters of The Universe: Skeletor Glow-In-The-Dark (GITD) 10-inch Jumbo Size Funko Pop! Vinyl Figure – GameStop Exclusive.
Help Skeletor face He-Man in your Masters of the Universe Pop! collection with this Jumbo Skeletor. Pre-order now at the links below.
The Skeleton is one of the most familiar villains to anyone who was a child in the 1980s. He-Man's eternal enemy has a macabre laugh and is always plotting to storm Grayskull's castle and take over the power of the Masters of the Universe.
But did you know that the Skeleton is Prince Adam's uncle? That's right. The arch-enemy of He-Man and the people of Eternia was once a nobleman named Keldor and is the brother of King Randor, father of Prince Adam, He-Man's lazy alter ego.
This family tie was first revealed in the comics that began to be published in the USA after the animated series. In 1986, an arc entitled "The Search for Keldor" shows King Randor and Prince Adam searching for the king's brother, Keldor, who had disappeared long ago…
And now Skeletor just got huge! Fortunately, you can probably tip the scales back into balance when you bring home this GameStop Exclusive 10″ Glow In The Dark Skeletor pop figure.