Funko Pop! Rocks: Deadmau5 GITD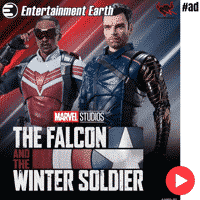 New exclusive release alert!  Funko Pop! Rocks: Deadmau5 Glow-In-The-Dark (GITD) Funko Pop! Vinyl Figure is available now to join your music collection.  Grab the GITD Deadmau5 pop if you can at Funko Shop today! Else, you can always try eBay. Links for purchase are available below. Good Luck!
 The Canadian electronic music producer, Deadmau5, is best known for his iconic mouse helmet and awesome electronic beats.
The nickname deadmau5 (or "dead mouse") appeared on the day Joel found a dead mouse inside his computer. He was in a chat room and decided to change his name to deadmouse, but he could not due to the characters' number. deadmau5 was the alternative he found, and the name ended up staying.
The Canadian producer would hardly be on stage now with a mouse head without this event. This head contributed largely to his brand image, symbolizing something much stronger than an apparent tribute to Daft Punk.
But, of course, this is just one of several stories a fan knows by heart about Joel Zimmerman.
Funko Pop! Rocks: Deadmau5 Glow-In-The-Dark (GITD) Funko Pop! Vinyl Figure – Funko Shop Exclusive
Available at: