2021 NEW Iron Maiden - Eddie Funko Pops! (2021 Release)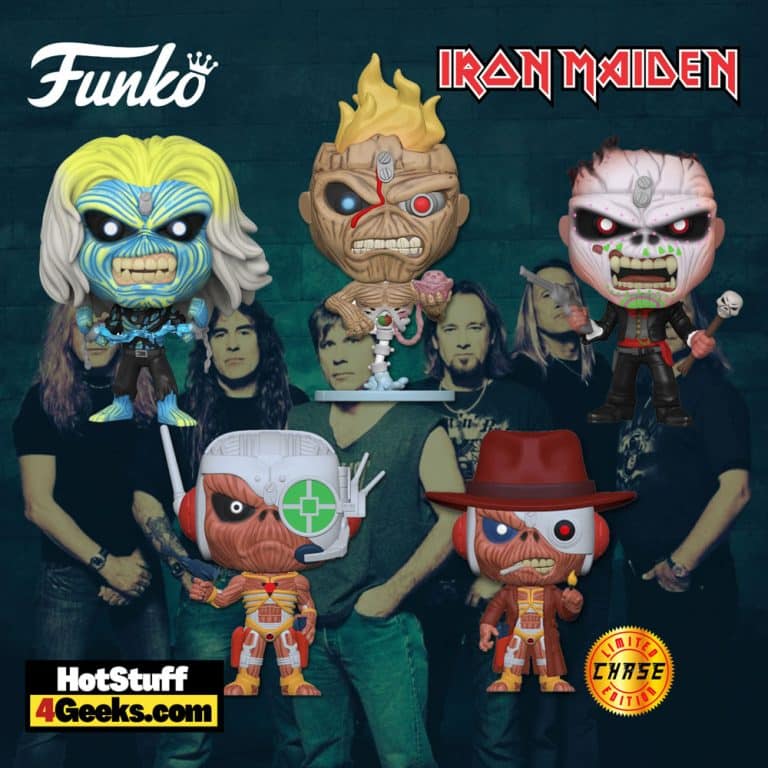 Can't decide which version of Eddie you like best? Don't worry, you won't have to! The new Iron Man – Eddie Funko pops shows Eddie in all his glory! (Available for pre-order at the links below.)
Iron Maiden is one of the biggest bands in heavy metal, and this is indisputable. Besides their songs having conquered generations, the group also has the most famous mascot in all of rock and roll: Eddie the Head.
Eddie is a pretty weird guy. Not only is he a magnificent mascot for one of the best musical groups out there, but he gets to explore places that the rest of us only dream of.
Eddie still wins over fans all over the world today, and for sure, he's having a good time, especially now that he's free from the 2D world of album artwork! So here are the pops unveiled today:
Funko Pop! Rocks: Iron Maiden – "Somewhere in Time Eddie" with Chase Variant Funko Pop! Vinyl Figure
Funko Pop! Rocks: Iron Maiden – "Seventh Son of Seventh Son Eddie" Funko Pop! Vinyl Figure
Funko Pop! Rocks: Iron Maiden – "Nights of the Dead Eddie" Funko Pop! Vinyl Figure
Funko Pop! Rocks: Iron Maiden – "Live After Death Eddie" Funko Pop! Vinyl Figure
Make sure to collect all four and show everyone that no one is a bigger fan than you! The Iron Maiden – Eddie Funko Pop! Vinyl Figures (2021) are now available for pre-order at the links below. It's expected to be released in February 2022.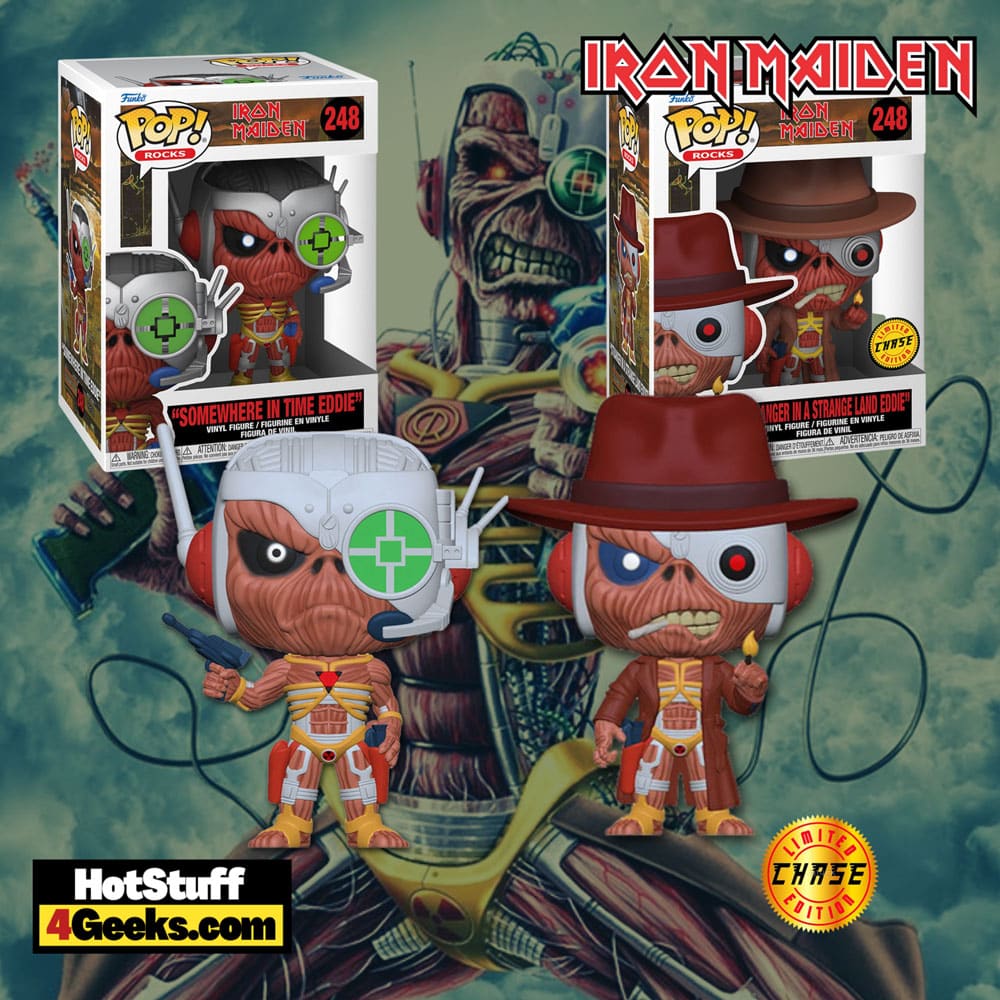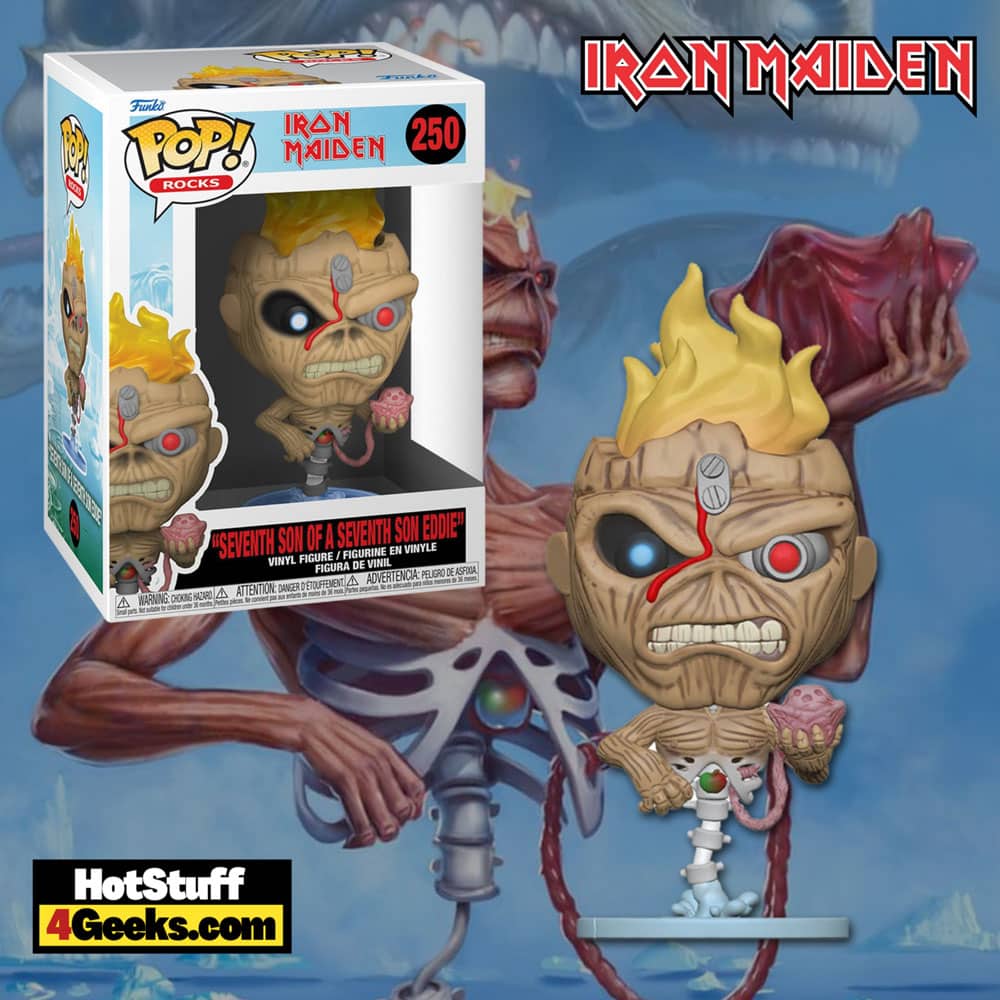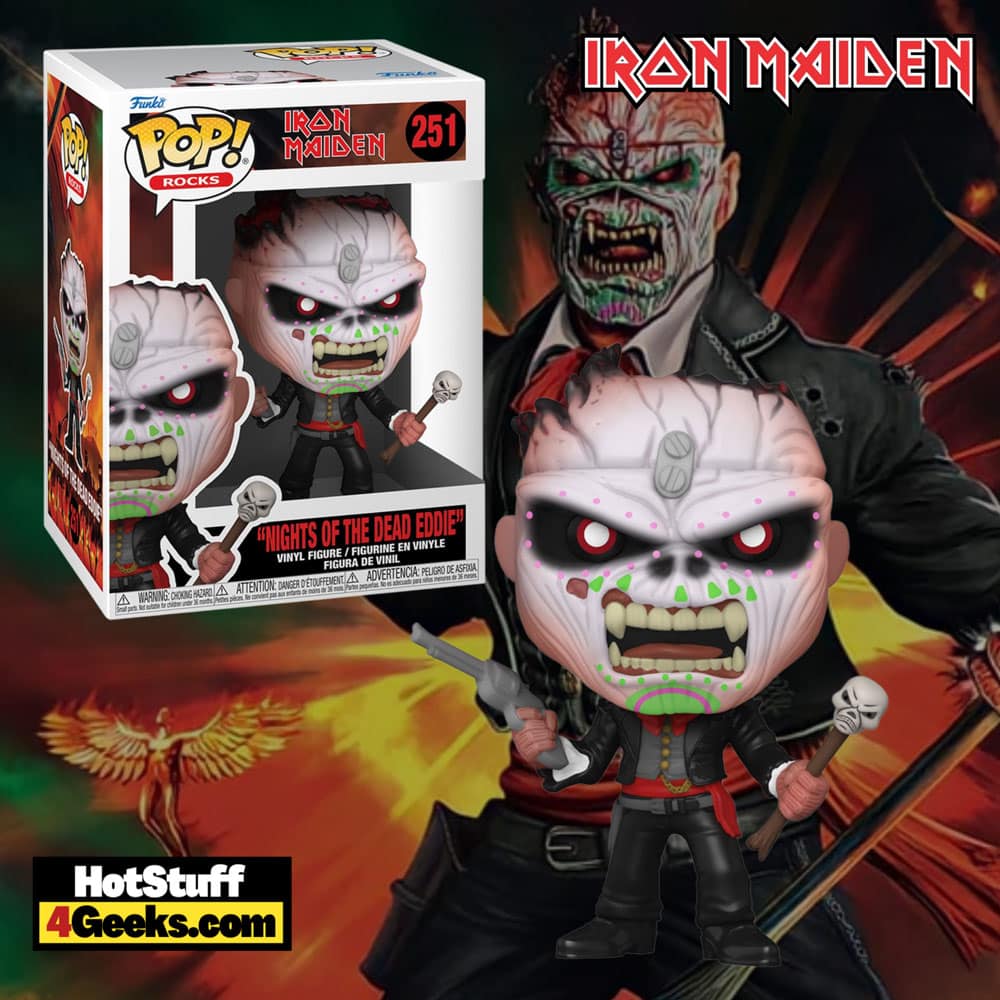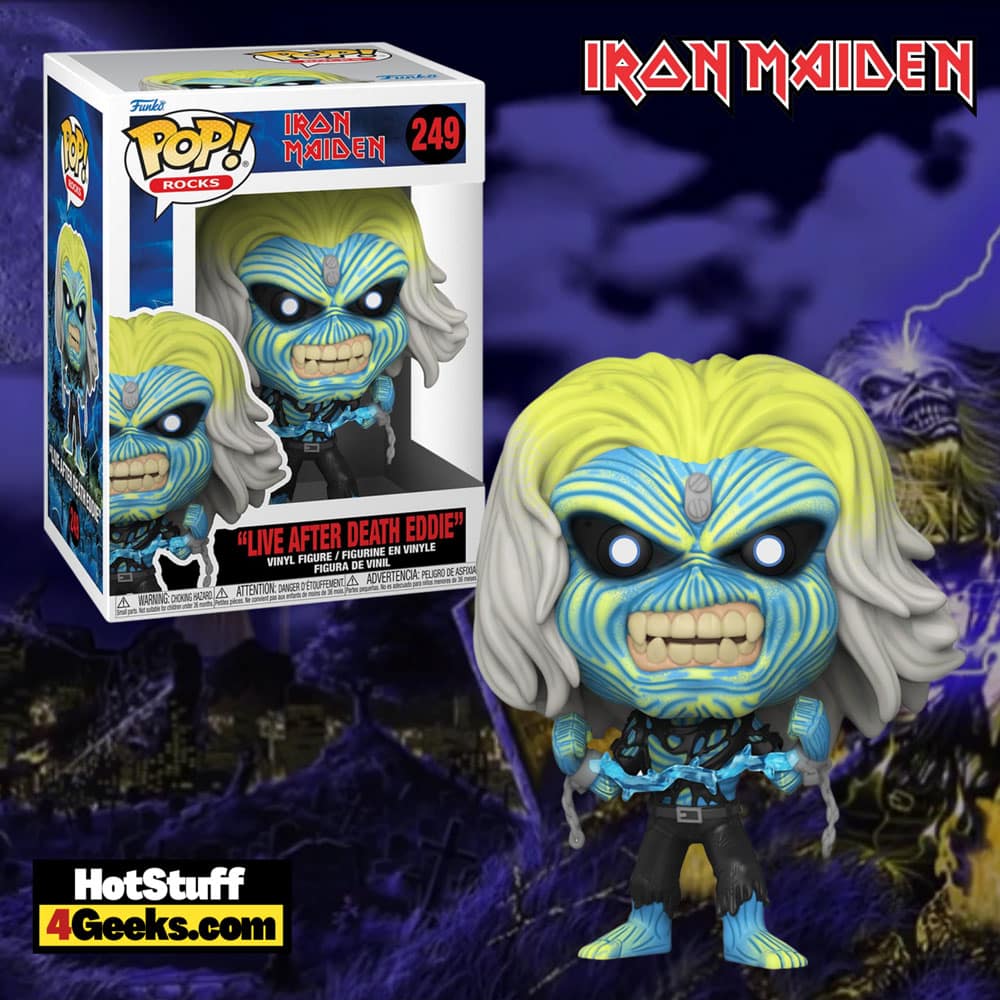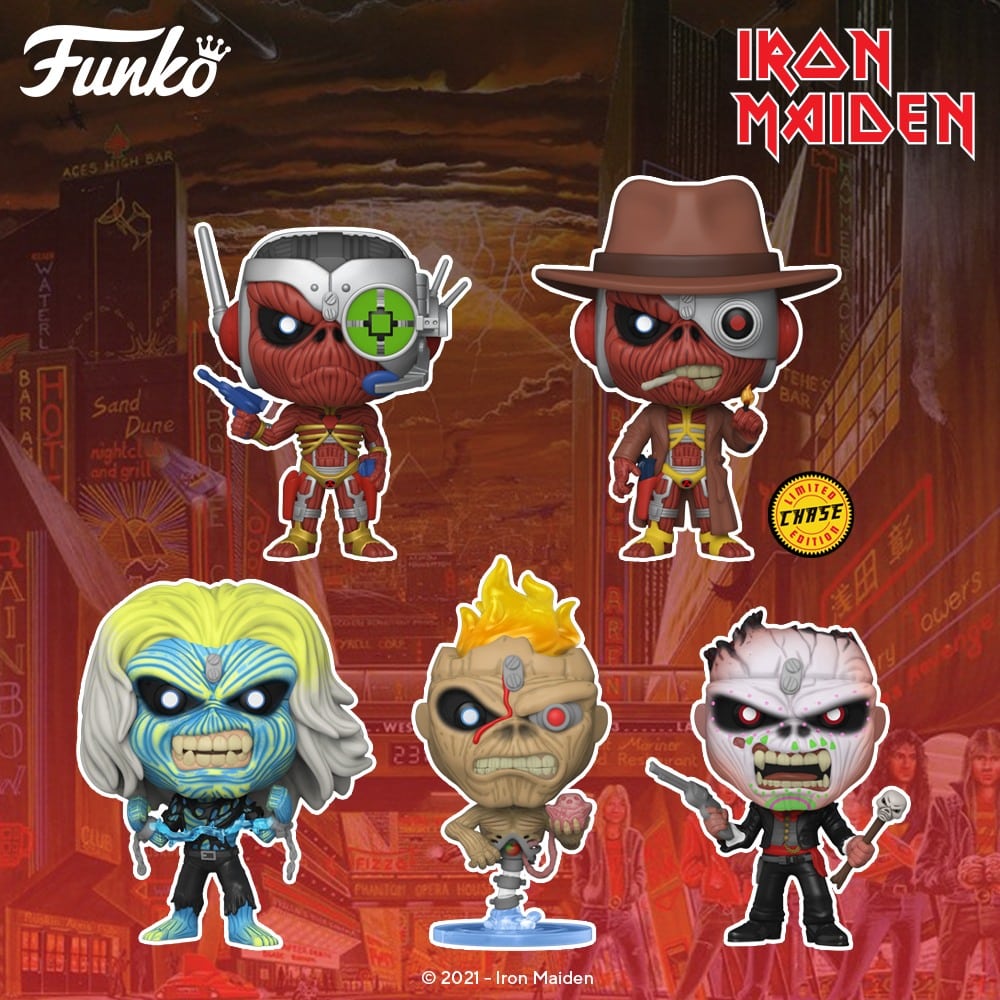 The undead Eddie appears on all Iron Maiden album covers and has had the most diverse looks over the years. Considered by many fans to be a member of the band, he was created by Derek Riggs in the 1970s.
Inspired by the punk movement, Eddie features a decaying face because the "youth of the time was being wasted and thrown away."
The designer tried to find a band that would agree to adopt Eddie as their mascot for almost a year and a half until Maiden asked to meet him.
Of course, the British group accepted. Since then, the mascot has been featured in all of the band's albums.
Starting now, you can receive 10% off in-stock items and free shipping on $39+ orders with my special link at Entertainment Earth!
You can also use CODE: 4geeks anytime. Enjoy!
As an Amazon Associate I earn from qualifying purchases
Want more stuff like this?
Get the best viral stories straight into your inbox!
Don't worry, we don't spam