Funko Pop! Star Wars Gaming Greats Box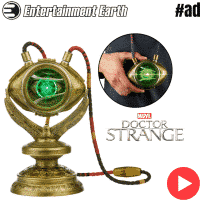 Today, a new box with Funko content dedicated to the Star Wars franchise, especially to its video games, is now available for pre-order at Gamestop.
The box is called Star Wars Gaming Greats and includes Pop! figures of Revan and Bastila Shan, both first seen in the 2003 video game Star Wars: Knights of the Old Republic. In addition to these two figures, the box includes an enamel keychain featuring both characters, an Old Republic emblem patch, and a two-sided Alliance lanyard.
The game events take place in 3,956 ABY and tell the story of the Jedi Civil War, where the Sith Darth Revan and Darth Malak unleashed a war against the Republic and the Jedi Order.
In the game, we are also introduced, through dialogues, to the Mandalorian Wars, which, without a doubt, is one of the most significant events in the Star Wars chronology. We are also presented with a variety of new characters, with unique stories, and of course, we are talking mainly about Revan! One of the most beloved characters of all time.
Besides having an excellent narrative, the game has one of the best scripts and execution in games' history.
Links to Star Wars Gaming Greats box pre-orders are located below.