Funko Pop! Star Wars Valentine's Day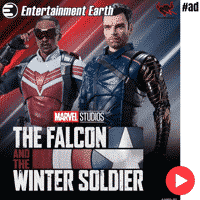 The quote " All is fair in love and war" already says it all. If we put together Valentine's Day, a symbol of love, and Star Wars, a reference to war, we are left with the new Funko Pop! Figures releases celebrating Valentine's Day on February 14th.
Funko's latest Star Wars release features four characters from the galactic saga wearing a stylish salmon-pink suit, as well as heart on their hand. I don't know about you, but I think these guys have some explaining to do. Judging from the size of their hearts, it looks like they are all set to have a hell of a Valentine's Day!
The Funko Pop! Star Wars Valentine's Day – Yoda with Heart, Cupid Chewbacca with Heart, Stormtrooper with Heart, and Darth Vader with Heart Funko Pop! Vinyl Figures are set to be released just in time for the love day so that you can give them to your loved one or, why not, to yourself.
Star Wars Valentine's pops are already available for pre-order in the links below.