Funko POP Television: Rugrats- Phil & Lil 2-Pack
Revel in the nostalgia of your favorite 90s cartoon with the new Funko POP Television: Nickelodeon Rugrats – Phil & Lil 2-Pack Funko Pop! Vinyl Figure – Amazon Exclusive. Lil and Phil share many similarities, including a love of dirt, eating bugs, and playing with worms. (Available below – click to jump!)
The world from a baby's point of view must be fascinating. Just imagine what it's like to crawl into the bathroom and stare at the colossal toilet bowl in front of you without knowing what the thing actually is.
A baby named Tommy Pickles, bald, with big bulging eyes and an ear-to-ear mouth, is the adventurer who faces the toilet monster and other toilet mysteries in the series' initial proposal.
His younger brother Dil and his two-year-old cousin Chuckie, a bespectacled petite redhead in a perpetual state of anxiety and spiky hair, are his companions. Besides them, the playpen is shared by twin twins Lil and Phil, children of the Pickles' neighbors and owners of a rather scary look. At the age of three, Angelica is the villain of the group.
The Amazon Exclusive, Phil & Lil 2-Pack Funko Pop! is now available for pre-order at the links below (click to jump!) it's expected to be released on October 31, 2022.
Things happen mostly when the adults aren't around when the babies eloquently talk about the fantastic world in a language that only they understand.
Keeping the point of view of someone who sees almost everything for the first time in his life, the scriptwriters touch on delicate subjects such as the loss of Chuckie's mother in the same way as they also approach more banal topics, such as Tommy's lack of a bottle, taken away by his mother on the advice of a parenting expert.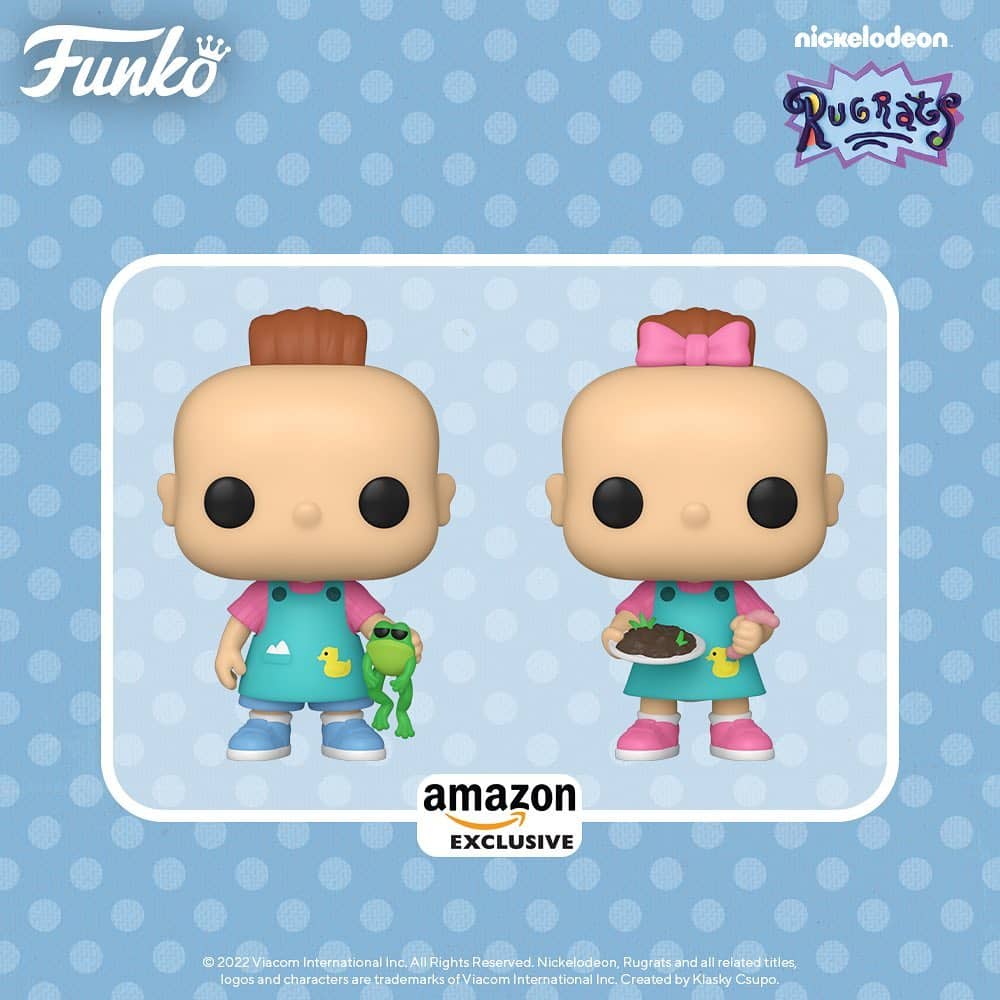 The result is the most sought-after of the shows, one capable of pleasing audiences of different age groups: children through the adventures of the babies; adults, with the pokes at the behavior of yuppies; young professionals represented by the children's parents; and all equally amused by Angelica's mischief.
More Rugrats Funko Pops here.
Starting now, you can receive 10% off in-stock items with my special link at Entertainment Earth!
 Enjoy!
As an Amazon Associate I earn from qualifying purchases
Want more stuff like this?
Get the best viral stories straight into your inbox!
Don't worry, we don't spam