Funko Vinyl Soda: Disney - Professor Owl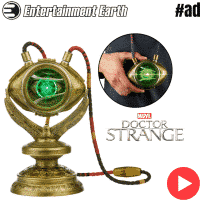 Coming on April 2021 is this Funko Vinyl Soda: Disney – Professor Owl Vinyl Soda Figure With Chase. It arrives with only 7,500 units and includes a chase figure to hunt and collect.
Introduced for the educational shorts "Melody" and "Toot, Whistle, Plunk, and Boom," this wise owl taught a classroom of birds all about music. He was later re-introduced as the host of the popular 1980s home video series "Disney Sing-Along Songs."
Disney's Sing-Along Songs is a Walt Disney Home Video series consisting of compilation clips from various Disney movies, shorts, and TV shows. The series launched in 1986 and became one of Disney's most successful and long-running video series, the last volume appearing in 2006.
Get ready for a fun and music-filled day with this Professor Owl Soda Figure is now available for pre-order at the links below. 
Funko Vinyl Soda: Disney – Professor Owl Vinyl Soda Figure With Chase
Available at: