Funko Vinyl Soda: Marvel WandaVision – Scarlet Witch GITD Chase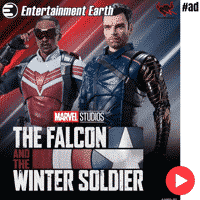 This Funko Vinyl Soda: Marvel WandaVision – Scarlet Witch (Wanda Maximoff) Vinyl Soda Figure With Glow In The Dark (GITD) Chase Variant is scheduled to be released in May 2021 and is now available for pre-order at the links below.
What better way to celebrate the finale than with this iconic NEW Scarlet Witch Soda Figure drop! The whole series was filled with surprises and twists. The final episode was no different!
The most exciting reveal, and one we've all been waiting for, had to be the Scarlet Witch! Many years and multiple movies have been accumulating to this moment, and what a moment it was!
After entertaining, amusing, and leaving us sitting on the edge of our seat for almost 2 months, WandaVision had its final episode.
The series made a huge impact and buzz among fans and critics alike, featuring an utterly unconventional structure from its very beginning. Directed by Matt Shakman and written by Jac Schaeffer, the production team really took a significant risk by giving the series all this creative freedom and space to develop something new. And it couldn't have worked out better.
Funko Vinyl Soda: Marvel WandaVision – Scarlet Witch Vinyl Soda Figure With Glow In The Dark (GITD) Chase Variant
Available at: