Funko Wondercon 2021 - A Helpful List, Gallery & Shopping Guide (With Placeholders)
The WonderCon 2021 will not have a physical event, but as on other occasions, Funko wants to keep its spirit alive and has prepared another virtual convention, the Funko Wondrous Con 2021.
Funko's sixth virtual convention will take place from April 21 to 23, 2021, and as in previous events will be a week full of prizes, special guests, exclusives, and more.
To prevent bots from doing their thing and offer the best possible shopping experience on Funko.com, Funko will again use a lottery system to ensure that Funko fans can get their hands on them when they go on sale on Thursday, April 22.
Select Virtual Wondrous Con 2021 Exclusives will be available on April 23rd:
If you couldn't participate in the lottery or if you're not one of the lucky ones, don't worry. The shared exclusives will be available on Funko.com and at selected retailers at 6 am PT on April 23rd.
Below are the placeholders for each Virtual Wondrous Con 2021 Funko pop exclusives.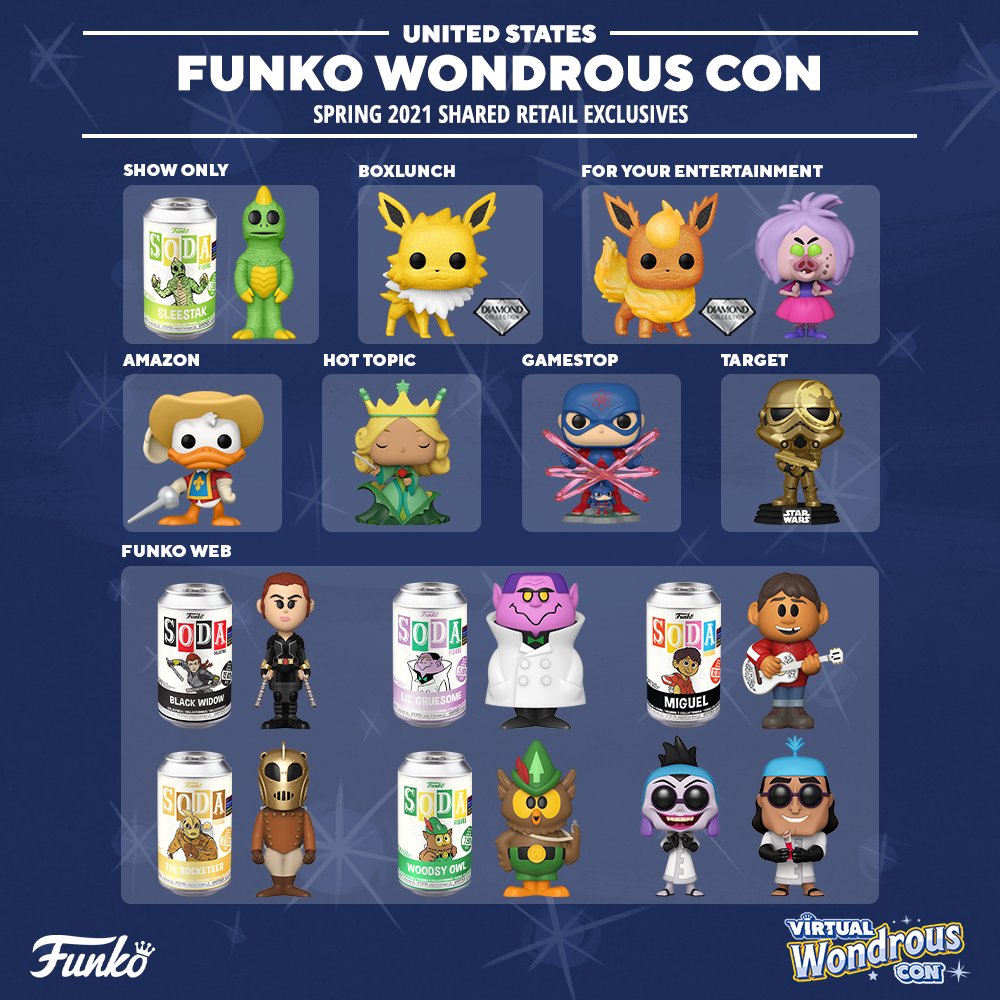 Wondercon 2021: Funko Pops List, Gallery, and Shopping Guide:
Want more stuff like this?
Get the best viral stories straight into your inbox!
Don't worry, we don't spam