FunKon 2022: Hannah Barbera: Yogi Bear Blacklight Funko Soda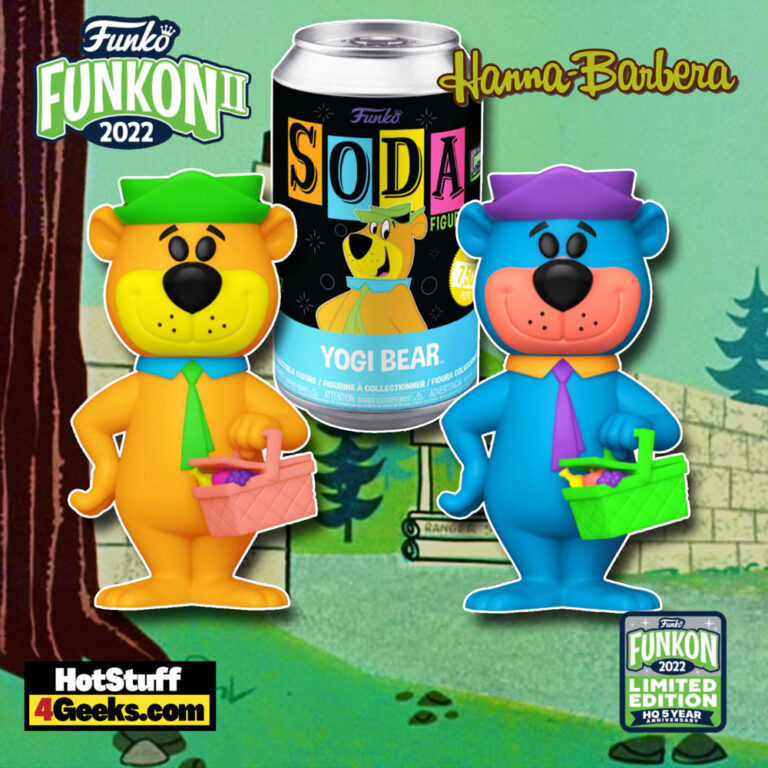 The new Funko SODA! Hannah Barbera – Yogi Bear (Blacklight) Funko SODA Vinyl Figure – FunKon II 2022 and Funko Shop Exclusive will be available online starting August 19, 2022, at 9:30 AM PT at the links below (click to jump!)
Yogi Bear wakes up early every morning and heads to Jellystone Park to look for picnic baskets.
He was always on the lookout for an opportunity to snatch a quick snack, and he was very good at his thievery.
However, Yogi was also constantly pursued by Ranger Smith, who was determined to put an end to his shenanigans.
Despite the Ranger's best efforts, Yogi always managed to outwit him and continue his search for pic-a-nic baskets.
Over time, he became something of a folk hero, and his mischievous antics created a lasting legacy.
Today, Yogi Bear is one of the most popular cartoon characters of all time, and his catchphrase "I'm smarter than the av-er-age bear!" is still used today.
Thanks to his lovable personality and hilarious hijinks, we will always remember Yogi Bear as one of the classic cartoon characters.
The FunKon 2022 exclusive, Yogi Bear (Blacklight) Funko SODA, can be found at the links below once the online sale begins (click to jump!)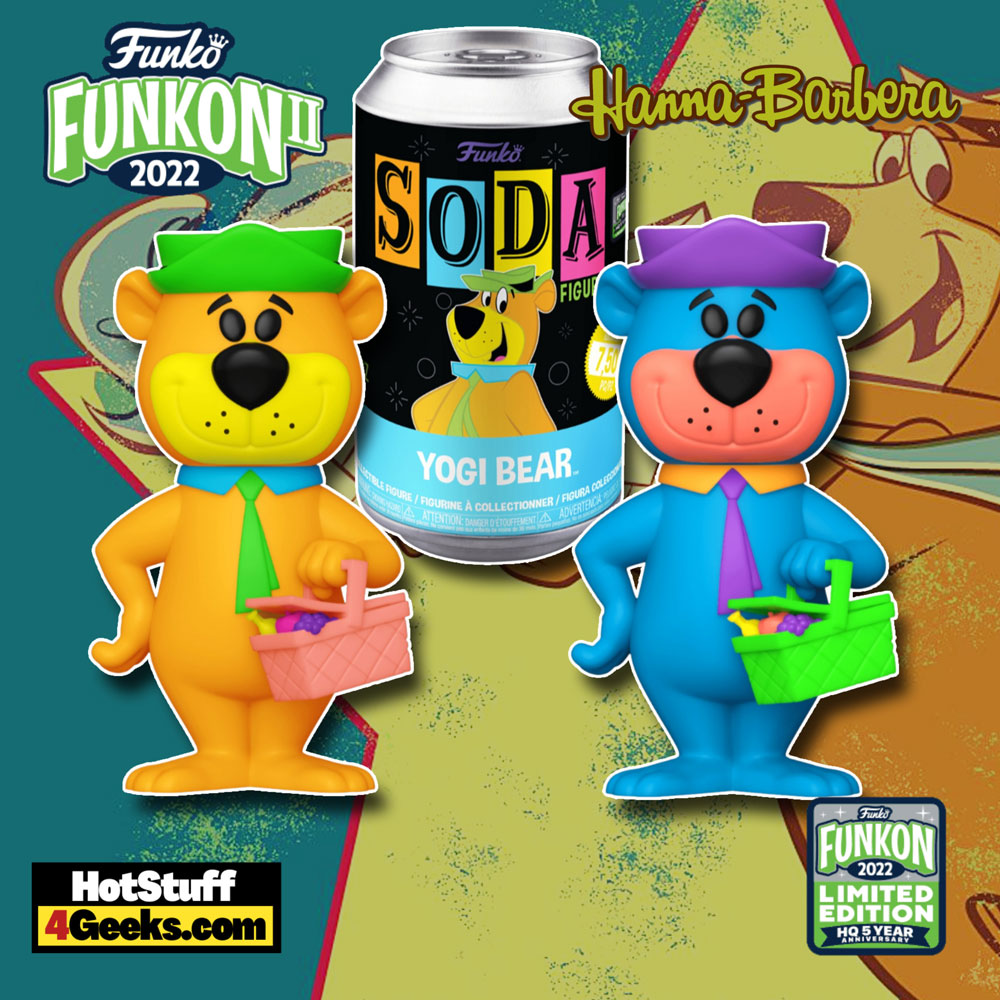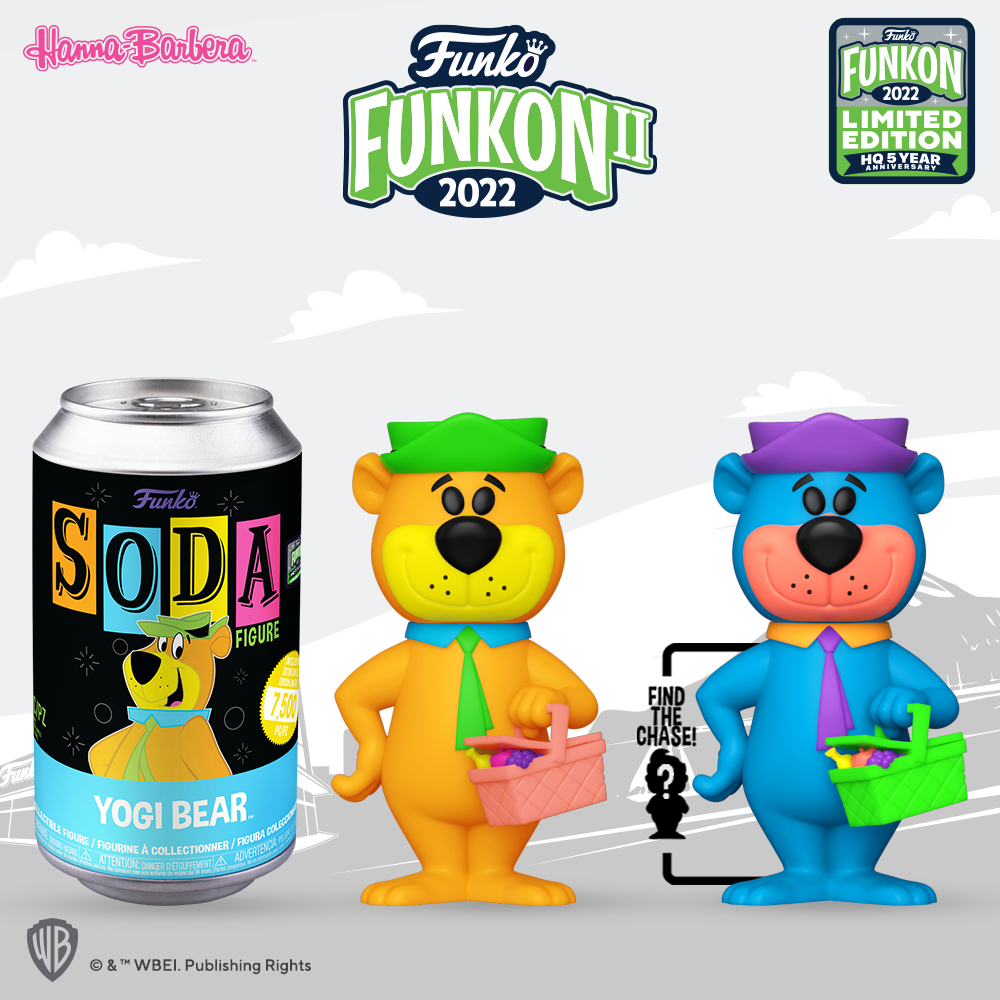 Yogi Bear is one of the most recognizable cartoon characters of all time.
He made his debut in 1958 as a supporting character in The Huckleberry Hound Show, but it wasn't long before he became a star in his own right.
Though he is not the sharpest tool in the shed, Yogi is always good for a laugh.
Yogi is helped in his crimes by his sidekick Boo-Boo, a small bear who wears a blue bowtie.
Despite their mischievous antics, Yogi and Boo-Boo are actually lovable characters, and they always manage to get themselves out of trouble.
He has starred in numerous cartoons and movies over the years and remains one of the most popular characters in the Hanna-Barbera pantheon.
So next time you see a bear stealing picnic baskets, just remember: that it's not Yogi!
Check more Funko II 2022 pops here.
Funko SODA! Hannah Barbera – Yogi Bear (Blacklight) Funko SODA Vinyl Figure – FunKon II 2022 and Funko Shop Exclusive
Available at:
Starting now, you can receive 10% off in-stock items with my special link at Entertainment Earth!
 Enjoy!
As an Amazon Associate I earn from qualifying purchases
Want more stuff like this?
Get the best viral stories straight into your inbox!
Don't worry, we don't spam