FunKon 2022 – Ollivanders with Ollivander Funko Pop! Harry Potter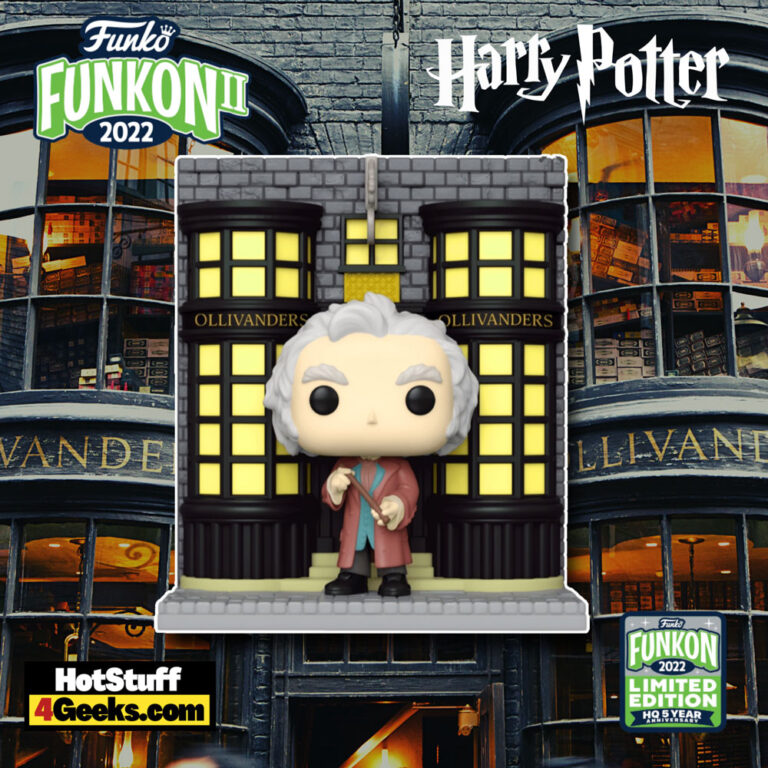 The new Funko POP! Deluxe: Harry Potter Diagon Alley – Ollivanders with Ollivander Funko Pop! Vinyl Figure – FunKon II 2022 and Funko Shop Exclusive will be available online starting August 19, 2022, at 9:30 AM PT at the links below (click to jump!)
Welcome to Ollivanders, the wand shop where Harry Potter first bought his wand!
They are the oldest and most prestigious wand shop in Diagon Alley and pride themselves on their quality and selection.
They carry wands of all kinds of wood with all kinds of cores, and they're sure to have the perfect wand for all of us.
Whether we're looking for a strong and durable wand or one that's light and nimble, they have just what we're looking for.
They also offer a wide range of customization options so that we can find the perfect wand for our needs.
And if we can't find what we're looking for, their skilled wandmakers can create a custom wand just for us.
So come on in and find your perfect wand today!
The FunKon 2022 exclusive, Diagon Alley – Ollivanders with Ollivander Funko Pop!, can be found at the links below once the online sale begins (click to jump!)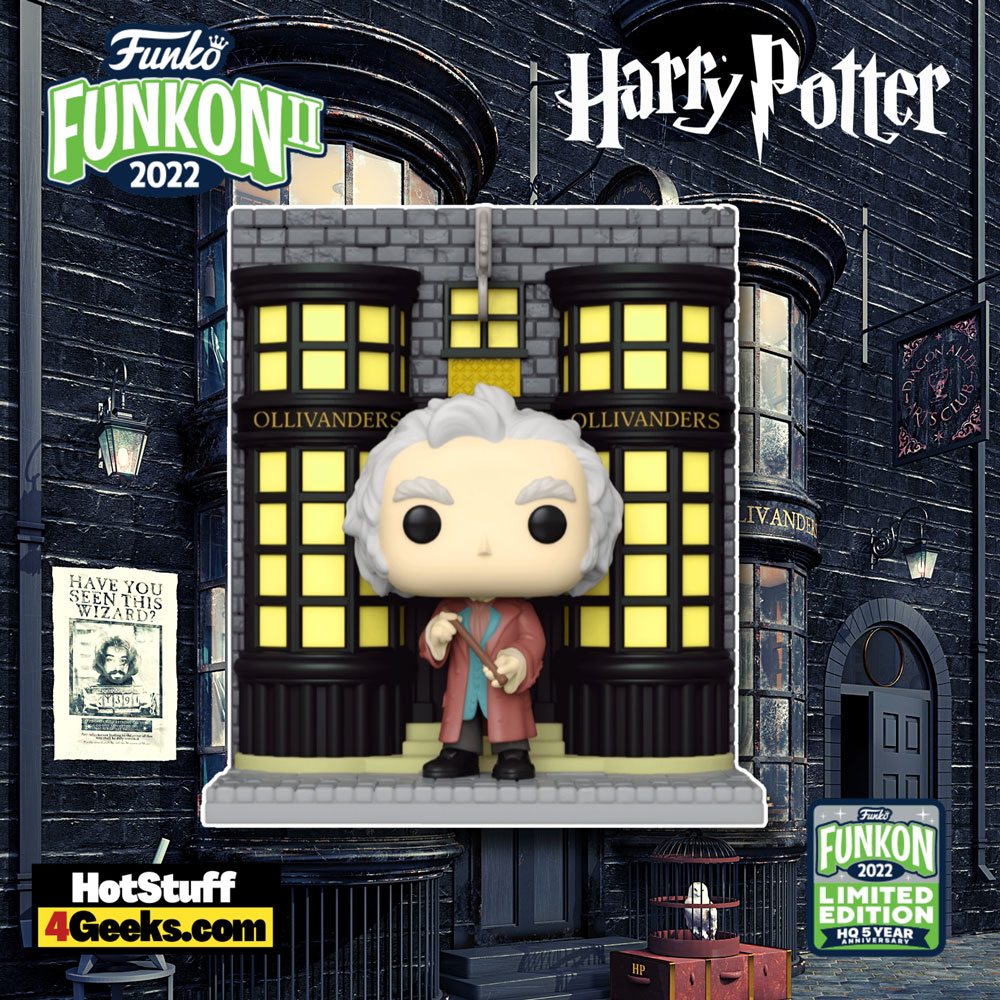 Ollivanders is a wand shop in the wizarding world, located in the magical shopping street of Diagon Alley.
The store has been described as dark and dusty, with boxes upon boxes of wands lining the shelves.
The shop is run by Mr. Garrick Ollivander, who is said to be the best wandmaker in the world.
Mr. Ollivander is a significantly older man with a long, white beard. He is a very kind and gentle man, but he can be pretty fierce regarding his wands.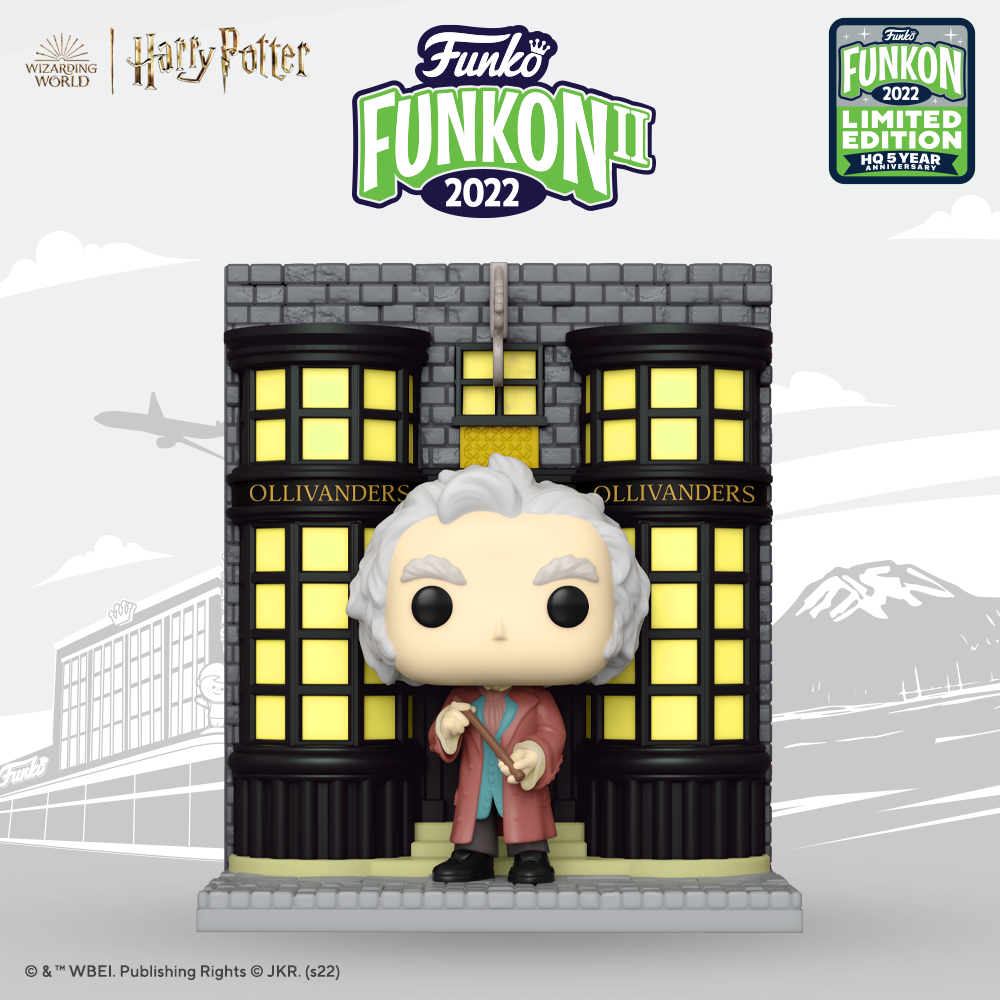 He has extensive knowledge of wand lore and can identify any wand by its wood, core, and length. He is also able to match wands with their owners.
Clearly, Mr. Ollivander takes great pride in his work and has a true passion for wand making.
When Harry Potter visits the store for the first time, Mr. Ollivander shows him a range of wands before eventually finding the perfect one for him.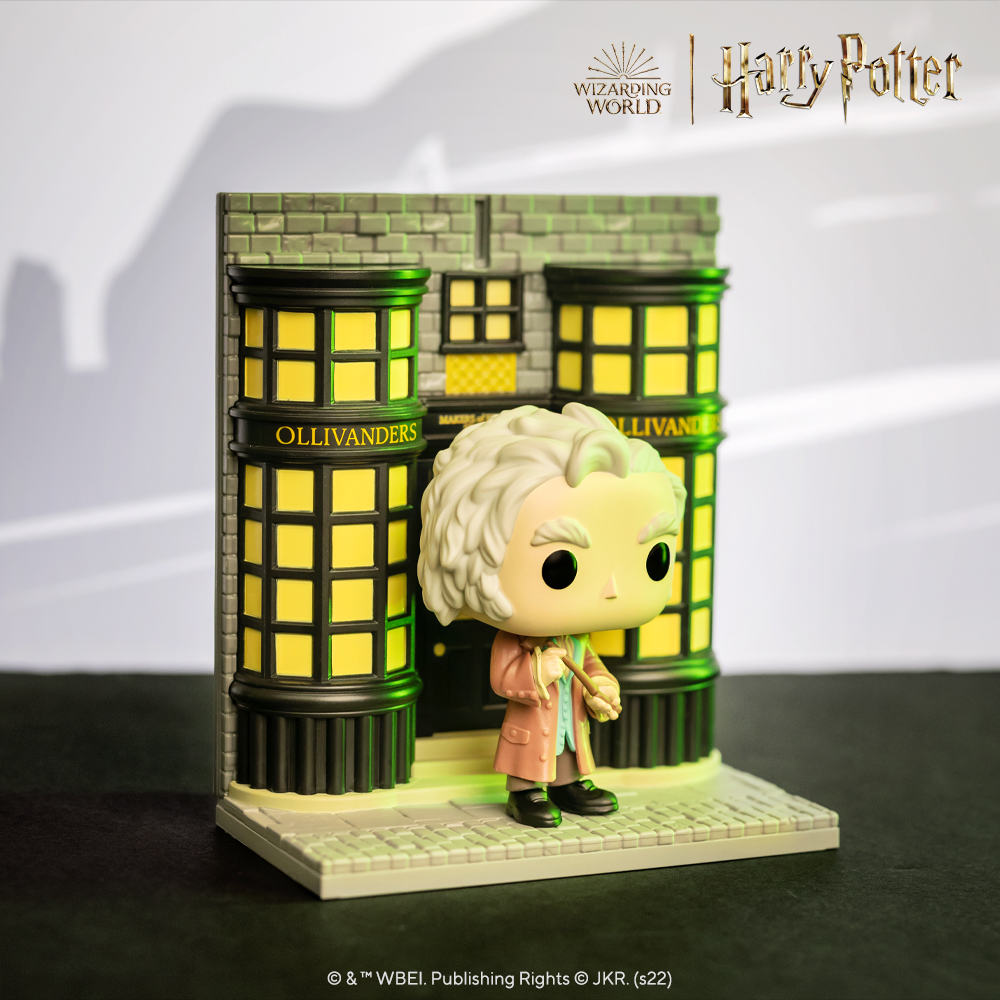 Harry chose the wand containing a feather from Fawkes, the Phoenix.
At the same time, he discovered that the wand of Tom Riddle, Lord Voldemort's real name, also contained a feather from the same Phoenix.
The two wands, some of the most powerful ever in the world of magic, are like sisters.
As Ollivander tells Harry, "The wand chooses the wizard, Mr. Potter. It's not always clear why. But I think it is clear that we can expect great things from you."
Check more Funko II 2022 pops here.
Funko POP! Deluxe: Harry Potter Diagon Alley – Ollivanders with Ollivander Funko Pop! Vinyl Figure – FunKon II 2022 and Funko Shop Exclusive
Available at:
Starting now, you can receive 10% off in-stock items with my special link at Entertainment Earth!
 Enjoy!
As an Amazon Associate I earn from qualifying purchases
Want more stuff like this?
Get the best viral stories straight into your inbox!
Don't worry, we don't spam