FunKon 2022 – The Iron Giant 3-Liter Funko SODA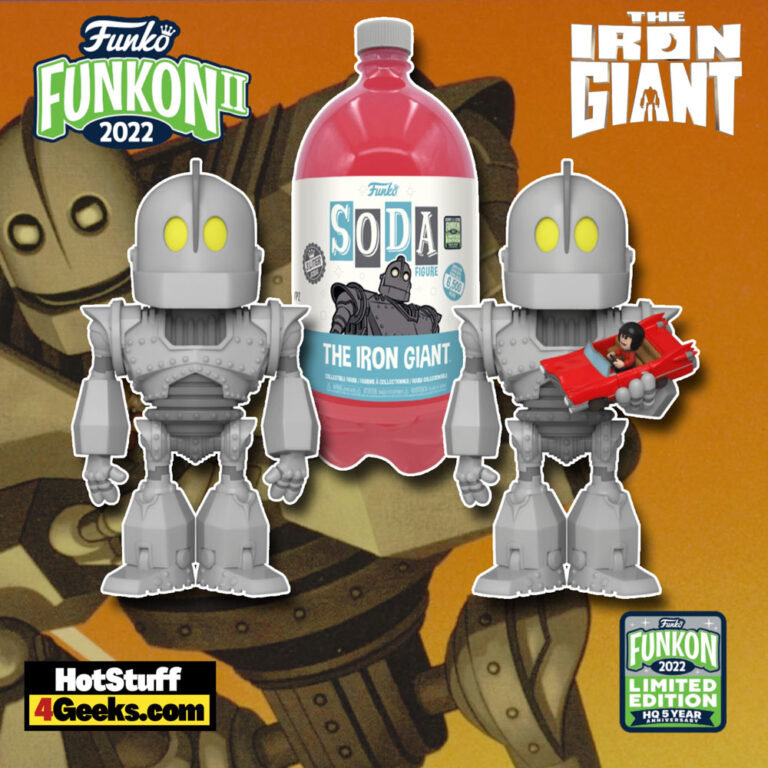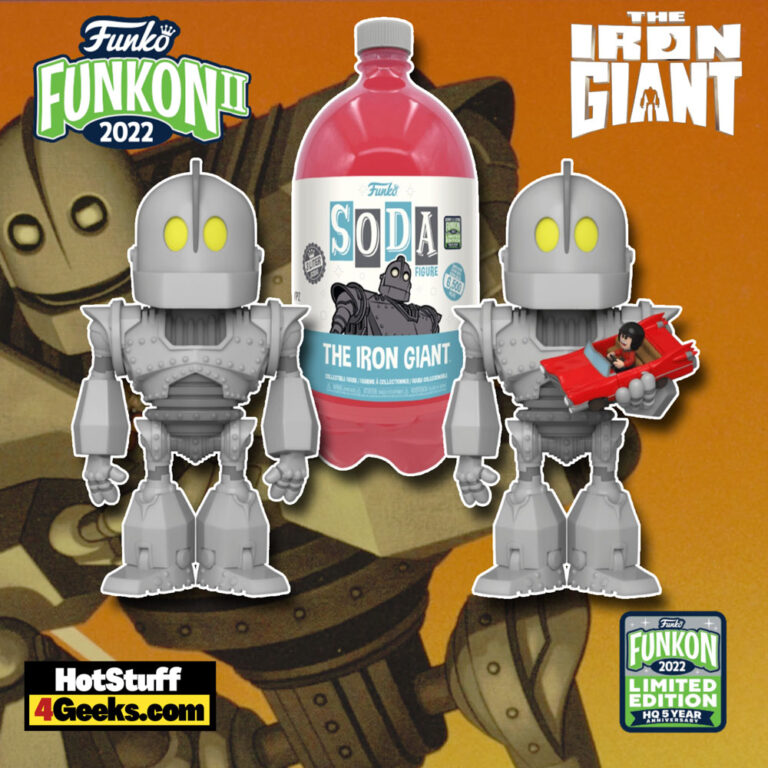 The new Funko SODA! Sci-Fi – The Iron Giant 3-Liter Funko SODA Vinyl Figure – FunKon II 2022 and Funko Shop Exclusive will be available online starting August 19, 2022, at 9:30 AM PT at the links below (click to jump!)
The Iron Giant is a classic animated movie that is getting a new lease on life with an enlarged 3-Liter Funko Soda size that includes a collectible 3-Liter bottle, a 7″ collectible figure with a chase, and a collectible disc.
In the movie, little Hogarth Hughes rescues a giant robot crash-landed on Earth from the stars, becoming great friends and an even bigger problem.
When a nosy government agent arrives in town to hunt down and capture the "alien invader," a combined land, sea, and air military force is sent to demolish the giant.
The result: an incredible metal adventure.
This soda will surely be a hit with movie fans and a great addition to any collection. After all, who wouldn't want their very own Iron Giant?
The FunKon 2022 exclusive, Iron Giant 3-Liter Funko SODA Vinyl Figure, can be found at the links below once the online sale begins (click to jump!)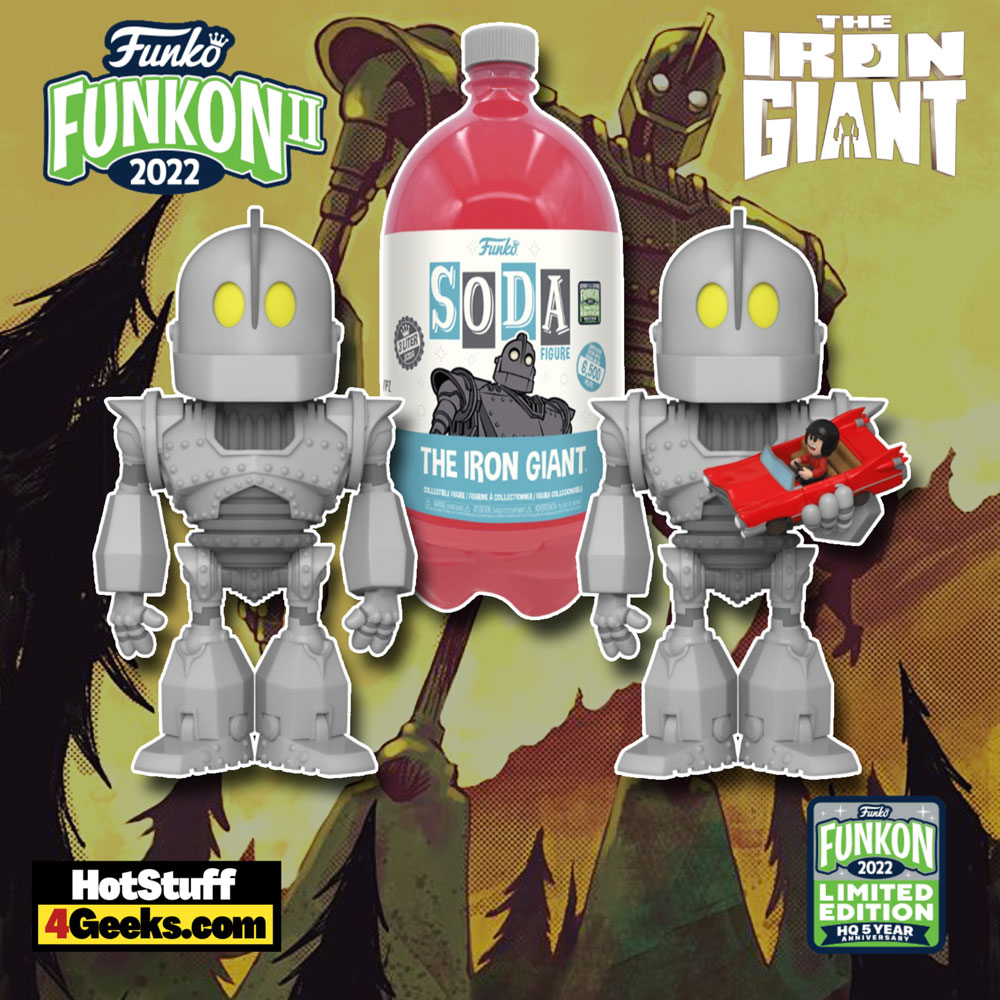 The Iron Giant follows Hogarth Hughes, who is left home alone by his mother one night and, upon investigating strange sounds outside his home, discovers an Iron Giant, with whom he quickly befriends.
Concomitantly, a government official by the name of Kent Mansley arrives in town, determined to find the source of the anomaly.
Desperate, he is willing to do anything to eradicate what he considers a threat to the country.
On the other hand, Hogarth and Iron Giant must work to stop an environmental catastrophe and save humanity from being destroyed by the military.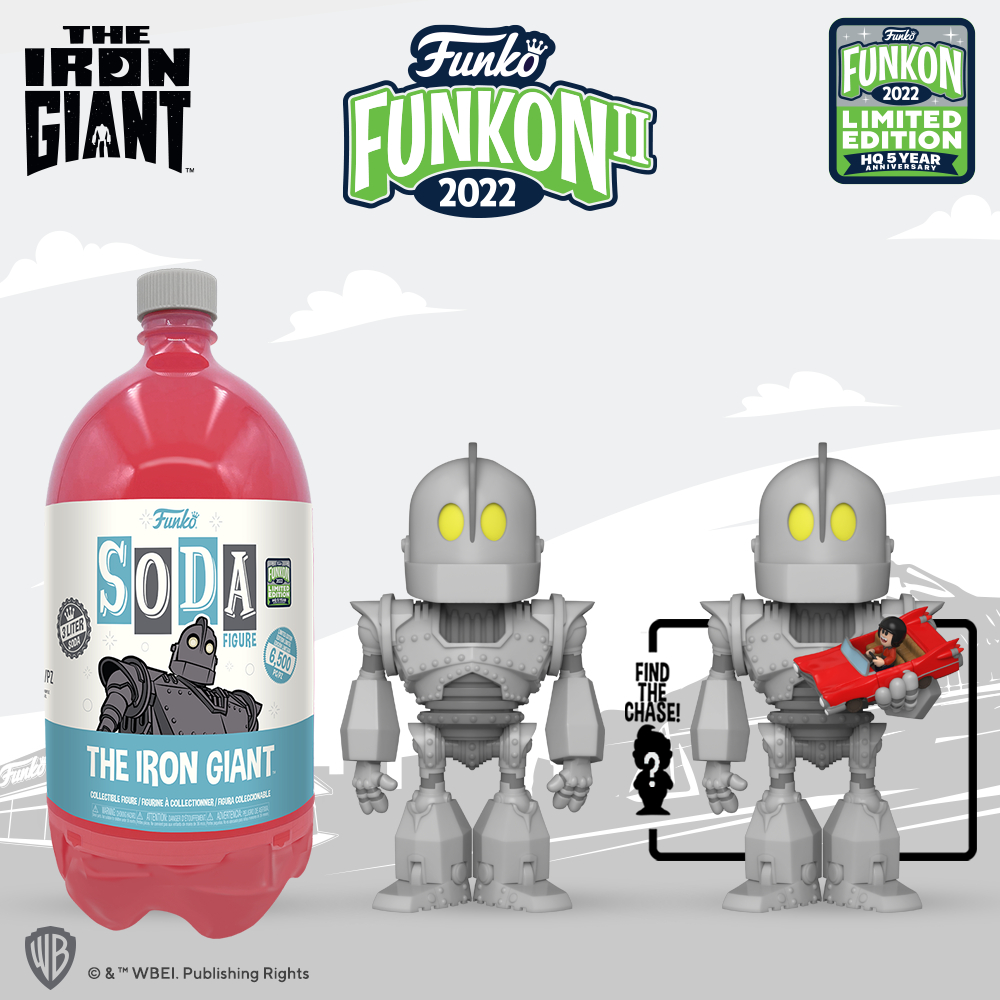 The Iron Giant was released to theaters on July 31, 1999, grossing $31.3 million on its opening weekend.
Despite its modest success at the box office, it received widespread critical acclaim from critics and is considered one of the best-animated films ever made.
The story is simple but not simplistic, neither too childish for adults nor too sophisticated to frighten children away.
Sentimental, moving, and very humorous, the script makes this animated film an exciting program for audiences of all ages.
Check more Funko II 2022 pops here.
Funko SODA! Sci-Fi – The Iron Giant 3-Liter Funko SODA Vinyl Figure – FunKon II 2022 and Funko Shop Exclusive
Available at:
Starting now, you can receive 10% off in-stock items with my special link at Entertainment Earth!
 Enjoy!
As an Amazon Associate I earn from qualifying purchases
Want more stuff like this?
Get the best viral stories straight into your inbox!
Don't worry, we don't spam