2023 NEW Simpsons: Itchy and Scratchy Skeleton Funko Pop!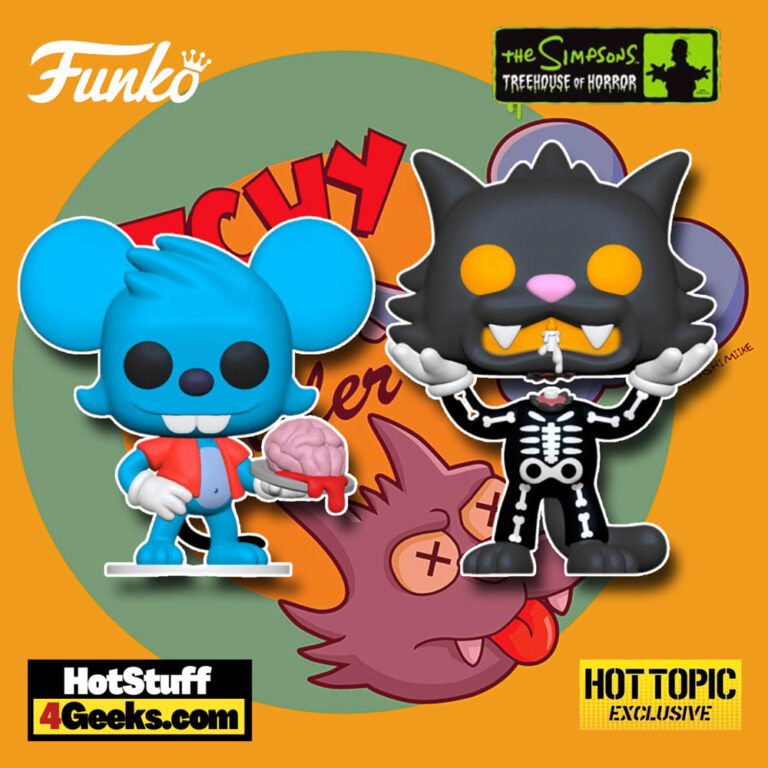 Get ready to unleash your inner madness, folks! The new Funko Pop! Television: Simpsons – The Treehouse of Horror – Itchy and Scratchy Skeleton Funko Pop! Vinyl Figures – Hot Topic Exclusive have arrived, and they're causing quite a stir.
The pop figure is now available for pre-order at the links below – click to jump or scroll to continue reading!
If you're a fan of the classic cartoon duo, Itchy and Scratchy, you know they're not your average cats and mice.
These two are notorious for their hilarious and often grotesque antics, leaving us simultaneously horrified and delighted.
From lighting each other on fire to using power tools to dismember one another, Itchy and Scratchy never fail to entertain with their total disregard for personal safety.
And let's not forget about Itchy's devious plans that always seem to backfire, resulting in some seriously side-splitting moments.
But what really sets this Funko Pop! apart is the fact that our beloved Itchy and Scratchy are now rendered as creepy, yet adorable, skeletons.
It's the perfect addition to your Halloween decor or your ever-growing collection of Funko Pops!
The Hot Topic exclusive, Itchy and Scratchy Skeleton Funko Pop!, is now available for pre-order at the links below (click to jump!)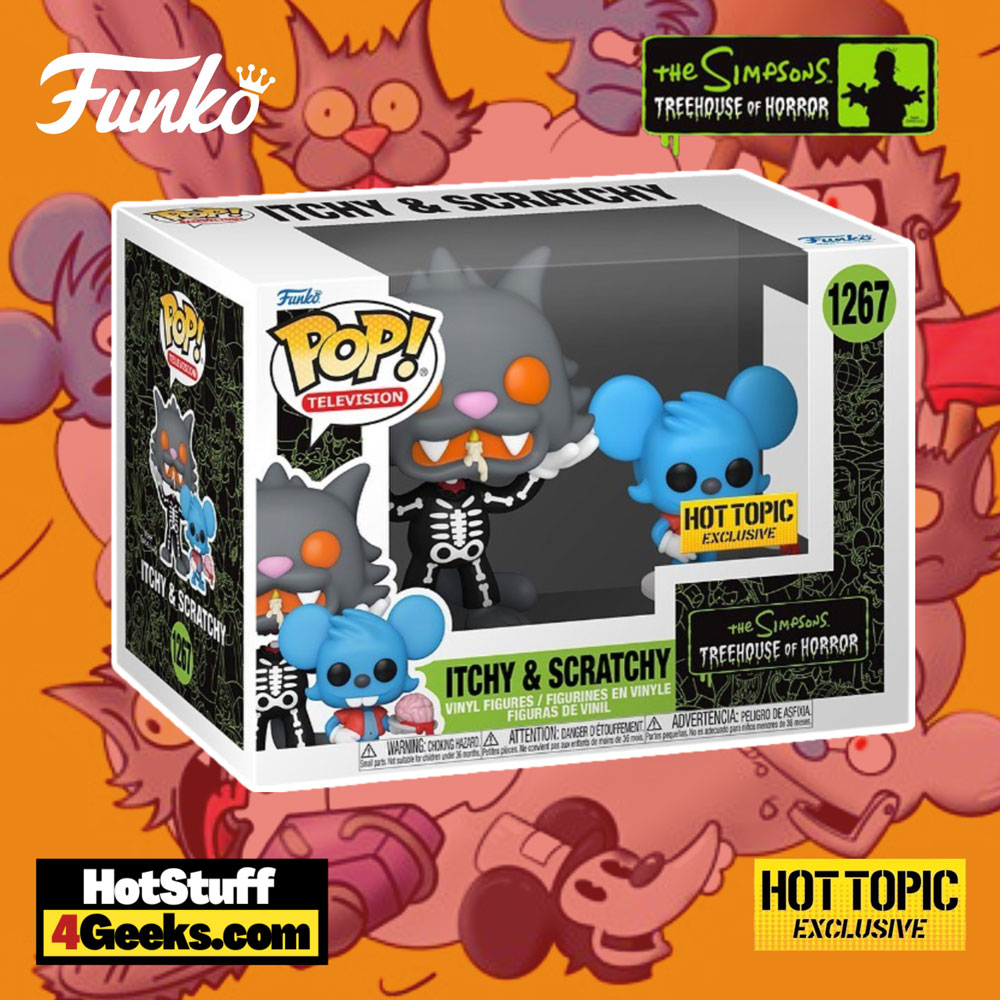 If you're a fan of dark humor and cartoon violence, then you're probably familiar with Itchy and Scratchy.
These two lovable (if homicidal) characters have been a staple of the Simpsons universe since their debut in 1990, and they've been making us laugh and cringe ever since.
At their core, Itchy and Scratchy is a classic example of the cat-and-mouse trope.
But instead of the mouse being the plucky hero and the cat being the bumbling villain, we have a sadistic mouse who takes pleasure in torturing and killing his feline nemesis.
It's a premise that could easily fall into the realm of tasteless and offensive, but somehow Itchy and Scratchy manages to walk the line between shocking and hilarious.
Maybe it's because the violence is so over-the-top and cartoony that it's hard to take seriously.
Or maybe it's because we're all secretly a little bit twisted and enjoy watching fictional characters suffer.
Whatever the reason, Itchy and Scratchy have become iconic figures in pop culture, and it's not hard to see why.
Their irreverent attitude and disregard for the rules of storytelling make them a breath of fresh air in a world of sanitized cartoons.
But beyond the shock value, there's something oddly endearing about these characters.
Scratchy may be an unfortunate victim, but his never-give-up attitude has a certain charm.
And as for Itchy…well, let's just say he's a character you love to hate.
At the end of the day, Itchy and Scratchy are more than just a cartoon duo.
They're a reminder that sometimes it's okay to let go of the rules and have a little fun.
So if you're in the mood for some bloody, cartoonish mayhem, turn on an episode of the Simpsons and watch as Itchy and Scratchy wreak havoc once again.
Check out more of The Treehouse of Horror pops here.
As an Amazon Associate I earn from qualifying purchases
Want more stuff like this?
Get the best viral stories straight into your inbox!
Don't worry, we don't spam