2022 NEW Guillermo del Toro's Pinocchio Funko Pops!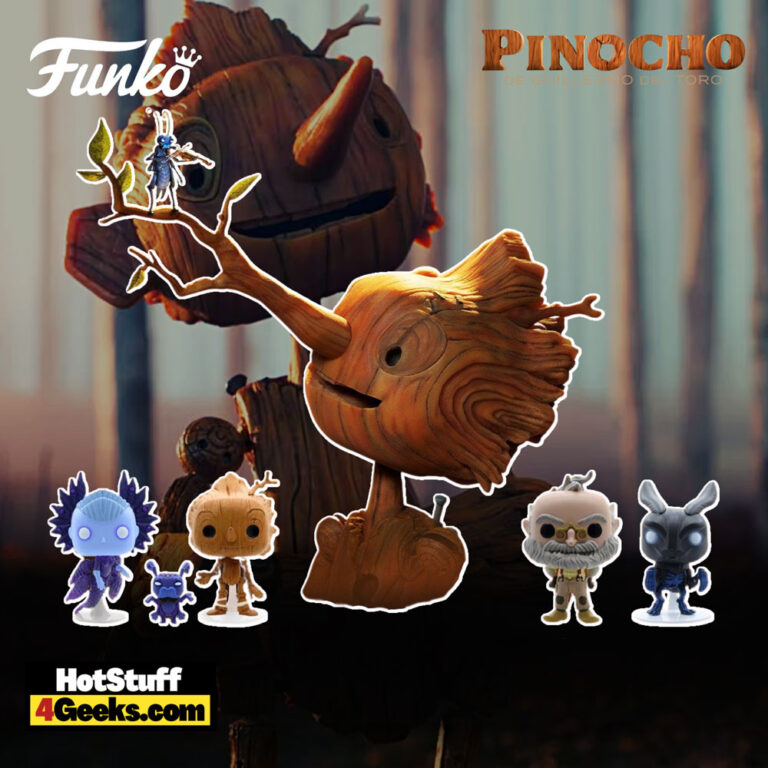 Not official until confirmed.
Pinocchio's movie from Guillermo del Toro is already generating a lot of buzzes, and Funko is getting in on the action with a new line of Pop! Figures.
The movie is described as a dark and twisted retelling of the classic story, so I guess I shouldn't be surprised that Guillermo del Toro's Pinocchio Funko Pops! are a little… unique!
The movie, set to be released in December 2022 on Netflix, has been described as a dark and twisted retelling of the story, so it's hard to tell how much of a departure from the novel or Disney version it will be without seeing it for ourselves.
However, one thing that we can be sure of is that these Funko Pops are unlike any other versions of the character that we've seen before.
Here's the list:
Wood Spirit Funko Pop! Vinyl Figure
Geppetto Funko Pop! Vinyl Figure
Pinocchio and Cricket Funko Pop! Vinyl Figure
Black Rabbit Funko Pop! Vinyl Figure
Geppetto Funko Pop! Vinyl Figure
They're not exactly what I would call "cute," but they're definitely peculiar.
It's clear that these Funko Pops will be must-haves for any fan of del Toro's work, and I can't wait to see what other bizarre and wonderful creatures Funko has up his sleeve for this film.
Guillermo del Toro's Pinocchio Funko Pop! Vinyl Figures are coming soon. There's no release date yet, but stay tuned because I'll update more information in the long run.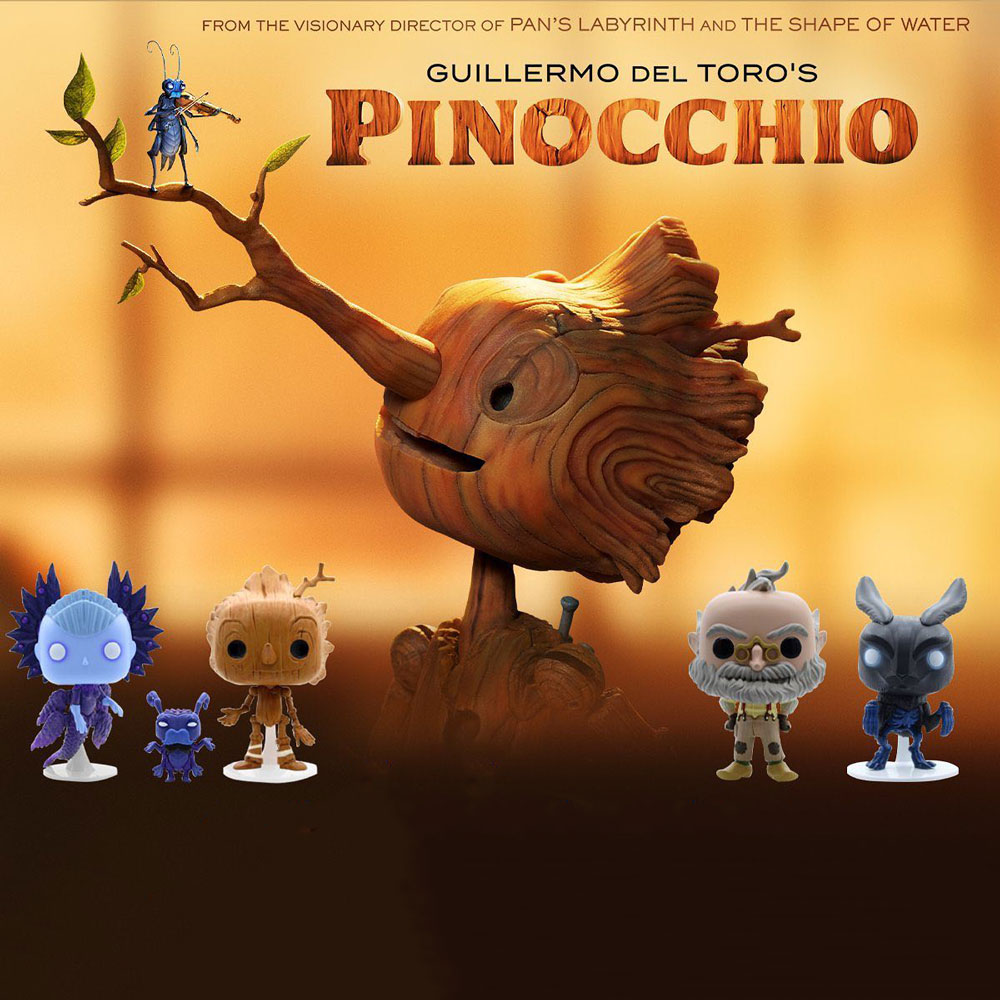 Guillermo del Toro's "darker" adaptation of Pinocchio finally sees the light of day.
Del Toro has said that his aim with this film was to create a "dark fairy tale" that retained the original story's heart and soul.
In an interview with Entertainment Weekly, he said: "Every choice we make is based on making [the movie] emotionally honest… So no matter how weird or how dark it gets—and it will get very dark—there's always an emotional core."
And that seems to be precisely what he's achieved.
While the film is certainly darker than Disney's 1940 animated classic, it still features moments of hope and beauty amidst the darkness.
As del Toro himself said, "We're telling a story about empathy and acceptance… two values I think are very much needed right now."
Those themes feel all the more relevant in our current political climate.
The early reviews have been largely positive, with many praising the film's stunning visuals and dark reimagining of the classic story.
The cast includes Gregory Mann as Pinocchio, David Bradley as Geppetto, Ewan McGregor as Sebastian J. Cricket, Christoph Waltz as Count Volpe, Tilda Swinton as the Fairy with Turquoise Hair, Finn Wolfhard as Candlewick, Ron Perlman as the Podestà, and Cate Blanchett as Sprezzatura the Monkey.
So if you're looking for a spectacular visual feast of a film with a dark twist on a classic story, Del Toro's Pinocchio is definitely worth seeking.
Starting now, you can receive 10% off in-stock items and free shipping on $39+ orders with my special link at Entertainment Earth!
You can also use CODE: 4geeks anytime. Enjoy!
As an Amazon Associate I earn from qualifying purchases
Want more stuff like this?
Get the best viral stories straight into your inbox!
Don't worry, we don't spam