Harry Potter & Dumbledore w/ The Mirror of Erised Funko Pop!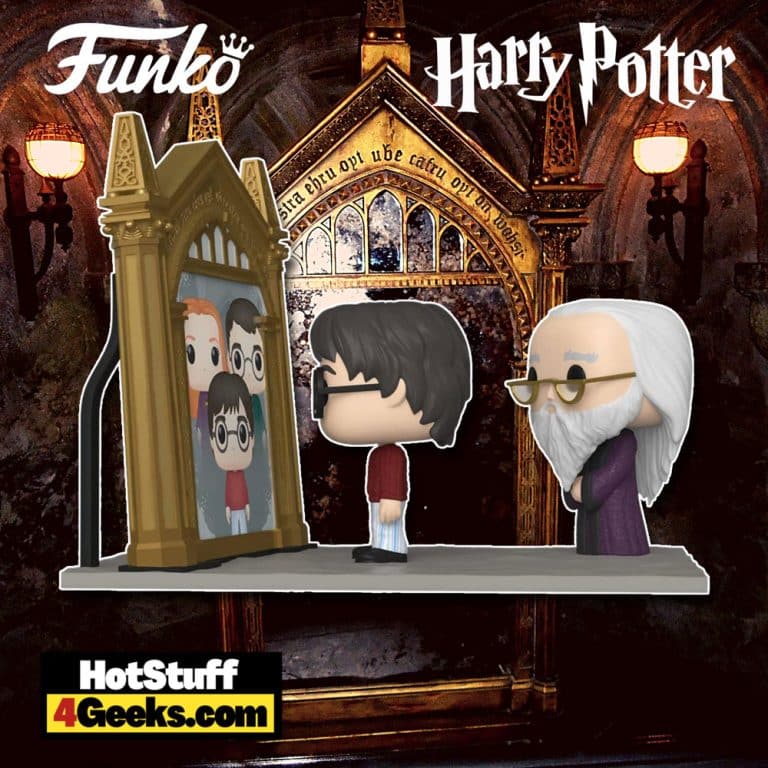 The new Funko POP! Moment – Harry Potter and Albus Dumbledore with The Mirror of Erised Funko Pop! Vinyl Figure – Amazon Exclusive depicts Harry and Dumbledore in front of the Mirror of Erised, giving Harry the joy, even if only for an instant, of being able to look at his parents again.
You can find the pop figure below (click to jump!)
The Mirror of the Erised is a fundamental magical object in the world of Harry Potter.
As any Potterhead knows, the mirror of Erised is a powerful magical object that shows the viewer their deepest desires. Harry Potter sees himself reunited with his parents in the mirror in Philosopher's Stone.
However, it is not until he meets Albus Dumbledore that he learns the true power of the mirror. Dumbledore tells Harry that the mirror does not show what we want but what we truly desire deep down.
For Harry, this is a family that loves and accepts him. For Dumbledore, it is a young man who sees himself for who he really is.
The mirror of Erised teaches us that our deepest desires are not always what we think they are. Sometimes, they are things that we did not even know we wanted.
Harry Potter and Albus Dumbledore with The Mirror of Erised Funko Pop! Moment is now available for pre-order at the links below (click to jump!) it's expected to be released in June 2022.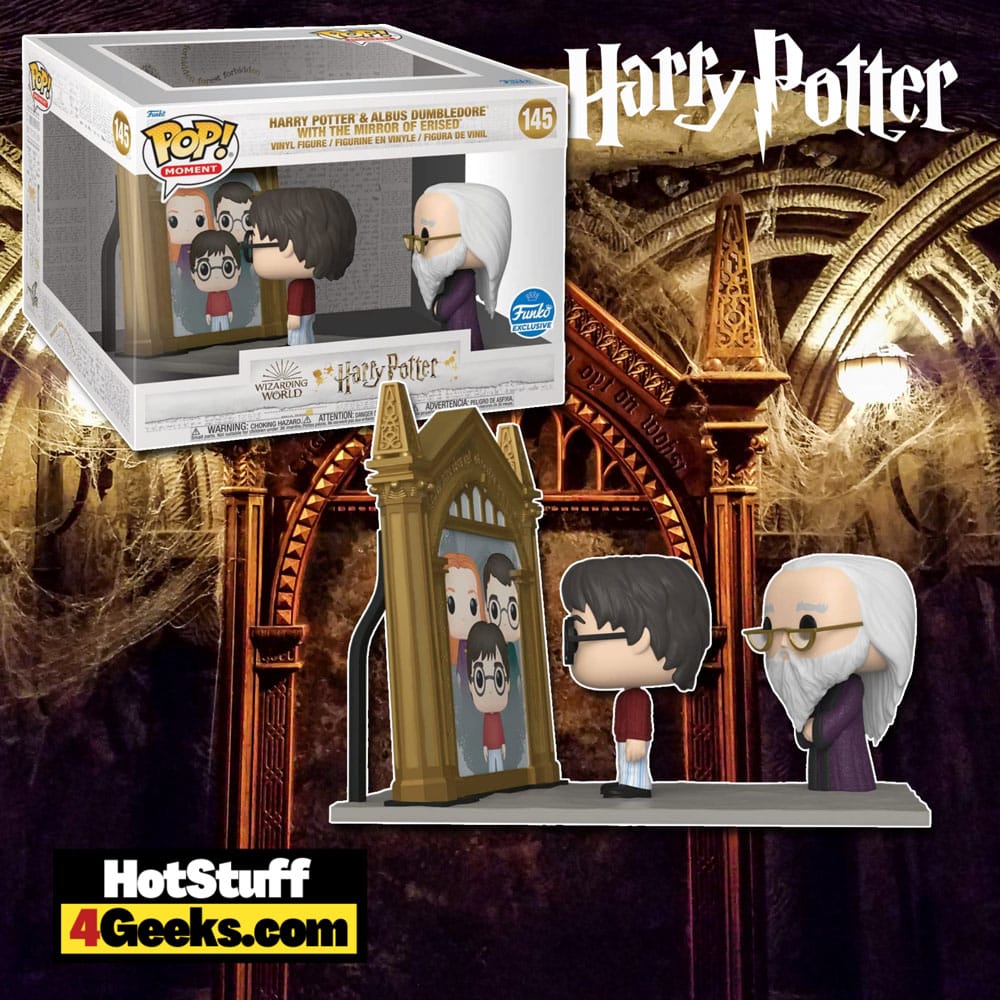 Starting now, you can receive 10% off in-stock items and free shipping on $39+ orders with my special link at Entertainment Earth!
You can also use CODE: 4geeks anytime. Enjoy!
As an Amazon Associate I earn from qualifying purchases
Want more stuff like this?
Get the best viral stories straight into your inbox!
Don't worry, we don't spam