Hasbro: Star Wars The Black Series Archive Figures - Wave 5
The Hasbro Fan First 'I am your Father' live stream on the 9th of June revealed the 3rd and final wave of Star Wars Black Series Archive figures for 2021 – the 5th Wave of Archive figures overall.
As you probably already read last night, on the occasion of the Hasbro Fan First 'I am your Father' live stream, some Star Wars novelties were presented by manufacturer Hasbro. Among them is the fifth wave of the so-called Archive Line, which we have taken a closer look at below.
The so-called Archive Line was first launched in 2019 and refers to a sub-series of the popular 6″ The Black Series, in which coveted, and already sold-out figures are slightly revised and once again released. There is a deliberate focus on a different packaging design to distinguish them from the original releases.
After 16 different reissued figures in four Waves, now comes the fifth Wave with another four figures. These were unveiled last night, and today they are already available for pre-order at the links below. They are priced at $22.99 each and should be shipped in September 2021.
Star Wars The Black Series Archive Princess Leia Organa (A New Hope) 6-Inch Action Figure
Princess Leia Organa was first released in 2016 in Phase 3. At the time, she was number 30, and then a little later, she was re-released unaltered but on a fancy vintage, card to coincide with the 40th Anniversary ANH line.
For the Archive Line, the figure now appears for the third time, but for the first time also gets the fancy Photo-Real paint job for the head.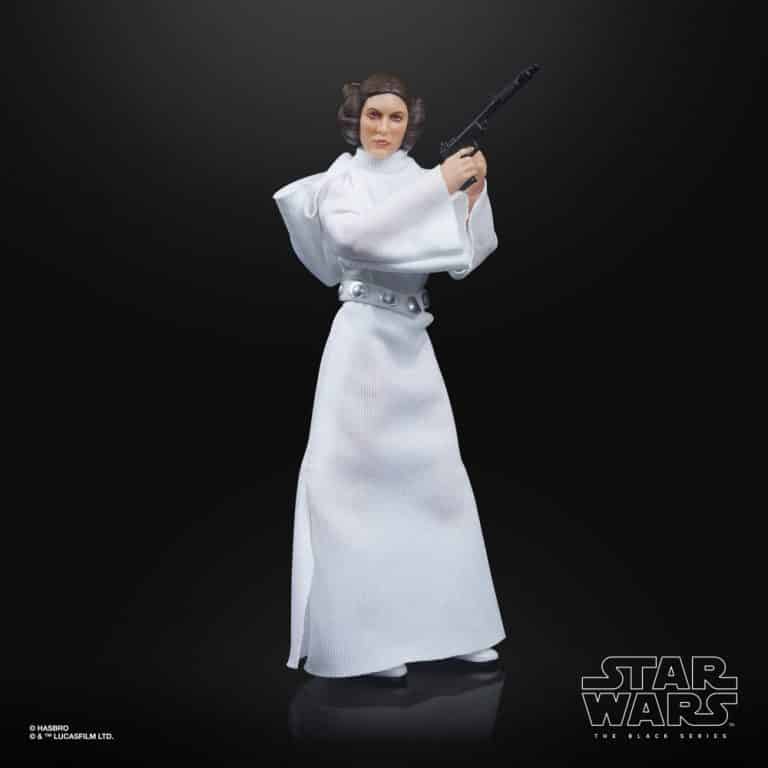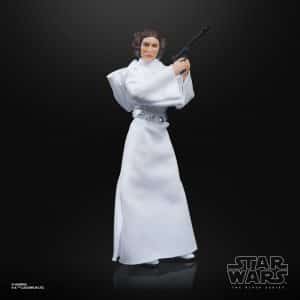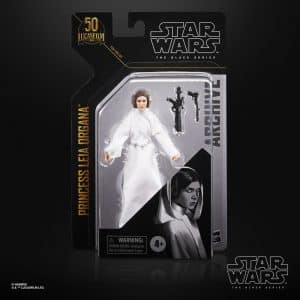 Star Wars The Black Series Archive Obi-Wan Kenobi (Revenge of the Sith) 6-Inch Action Figure
There have also been two different versions of the new Obi-Wan Kenobi 6″ figure for the Archive Line before. The number 10 from Phase 1 (Orange) and the number 08 from Phase 2 (Blue). The third version now also receives Photo-Real technology, and the paint application has been completely redone in other ways as well.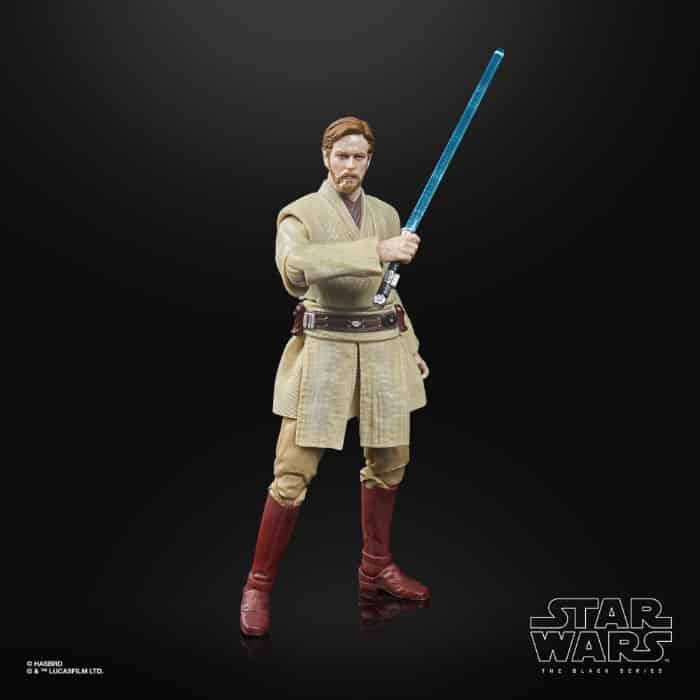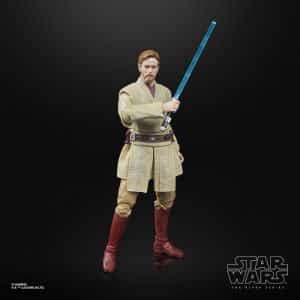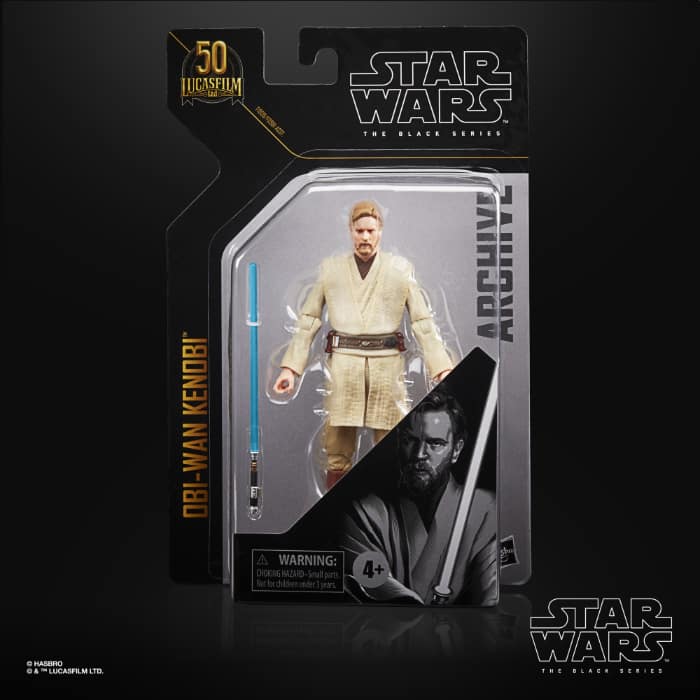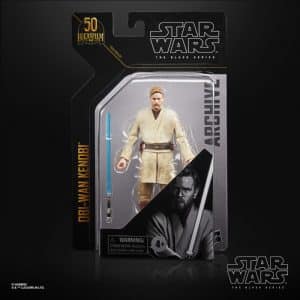 Star Wars The Black Series Archive 501st Legion Clone Trooper 6-Inch Action Figure
The highlight of the new Archive Line wave, in this case, might be the new 501st Legion Clone Trooper. Unlike the other three figures of the Wave, the Clone Trooper has never been available individually before but was released exclusively as part of the so-called Clone Troopers of Order 66 multipack, released as an Entertainment Earth Exclusive in 2016.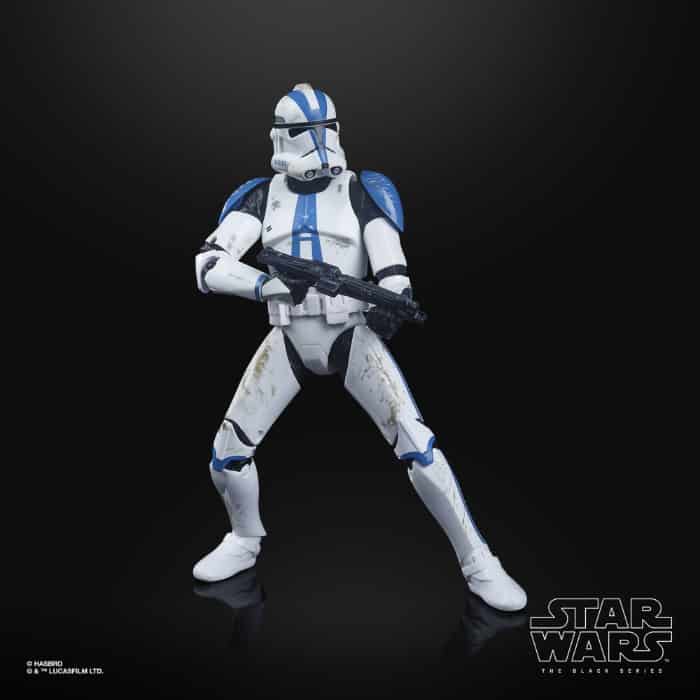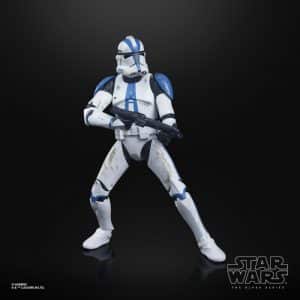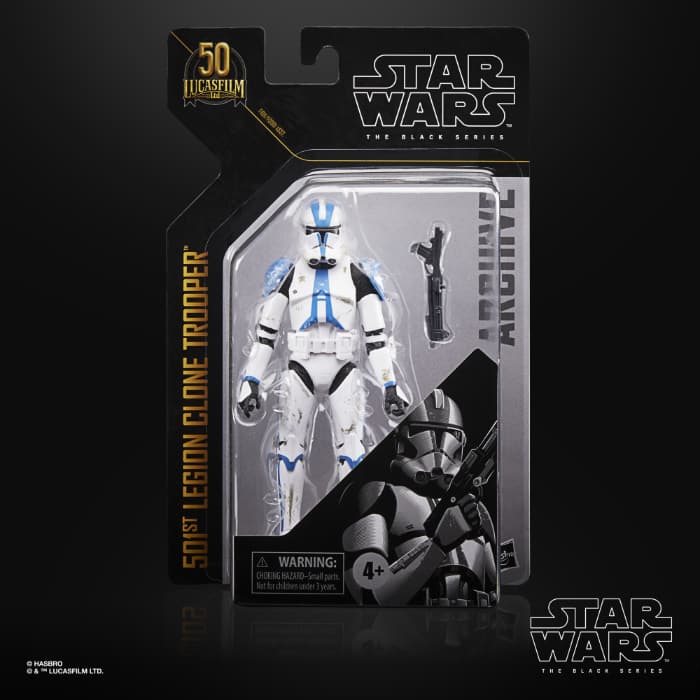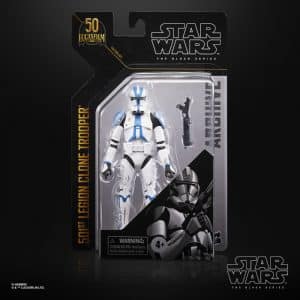 Star Wars The Black Series Archive Darth Revan 6-Inch Action Figure
Last but not least, in Wave 5, a new Darth Revan also appears. The original release from 2017, despite the Gaming Greats-Jedi version, is still highly sought after and will sell out quickly even as an Archive version.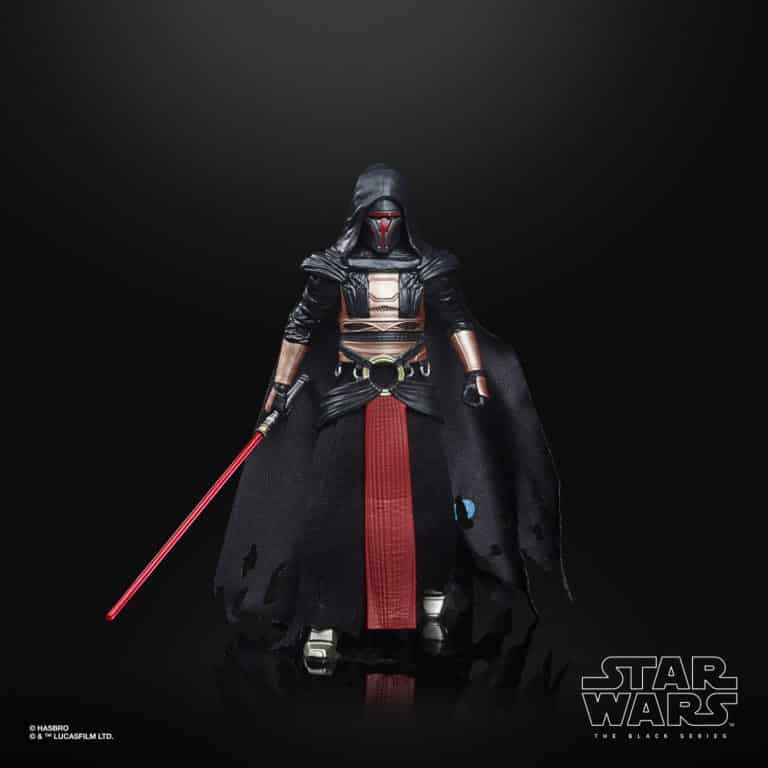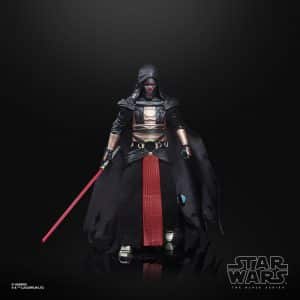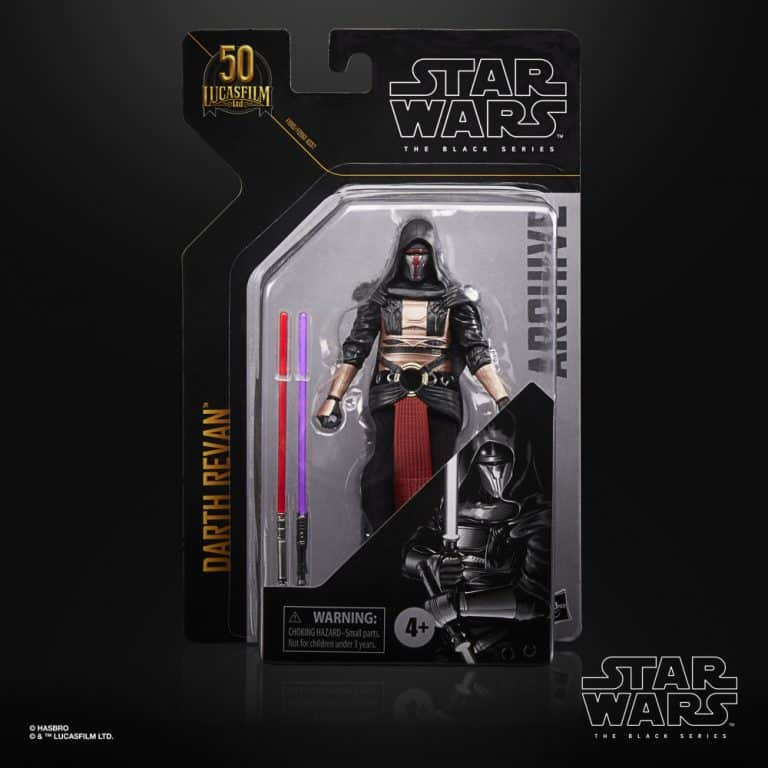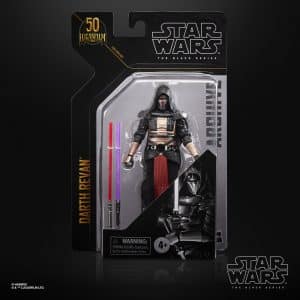 Hasbro: Star Wars The Black Series Archive Figures – Wave 5 – includes Darth Revan, Princess Leia Organa, Obi-Wan Kenobi, and 501st Legion Clone Trooper
Available at: