2022 NEW Horizon Zero Dawn – Aloy Funko Pop! Game Cover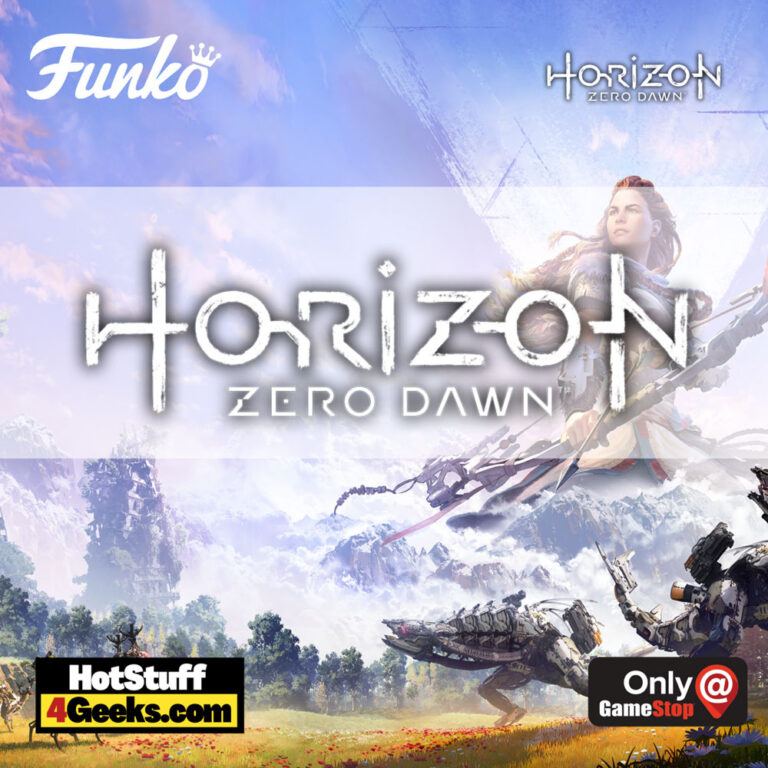 Not official until confirmed.
The new Funko Pop! Games Cover: Horizon Zero Dawn – Aloy Funko Pop! Vinyl Figure – GameStop Exclusive depicts our heroine ready to take down enemies with her powerful bow and arrow. And who knows, maybe she'll be able to teach us, mortals, a thing or two about taking down big machines.
Aloy is the main protagonist of the Horizon Zero Dawn game. She is a young woman raised in a tribe of hunters and gatherers known as the Nora.
When she was just a baby, Aloy was found abandoned in the wilderness and adopted by a man named Rost. Raised as an outcast, Aloy always dreamed of proving her worth and uncovering the secrets of her past.
When she reaches adulthood, Aloy sets out on a journey to discover the truth about her origins. Along the way, she must battle giant robot dinosaurs and solve the mystery of why they now rule the Earth.
With its stunning visuals, compelling storyline, and fierce heroine, Horizon Zero Dawn is one of the best games of recent years. Aloy is undoubtedly a big part of its success.
Horizon Zero Dawn – Aloy Funko Pop! Game Cover is an unconfirmed release. It is only official when or if Funko announces it. I'll update more information in the long run.

The games in the franchise are set hundreds of years in the future, after the extinction of life as we know it today, with humans living in tribal societies.
Life on Earth was eliminated by uncontrollable and deadly machines that consume organic matter to replicate themselves.
These metal creatures were created in modern civilization by scientist Ted Faro, whose main goal was to sell them to the military market.
A flaw in the creation caused humans to lose control of the machines, which began to multiply rapidly and dominate the entire planet. Thus was the beginning of the Faro Plague.
Starting now, you can receive 10% off in-stock items with my special link at Entertainment Earth!
 Enjoy!
As an Amazon Associate I earn from qualifying purchases
Want more stuff like this?
Get the best viral stories straight into your inbox!
Don't worry, we don't spam