2023 NEW Harry Potter: Hufflepuff Funko Pop! Art Cover EXCL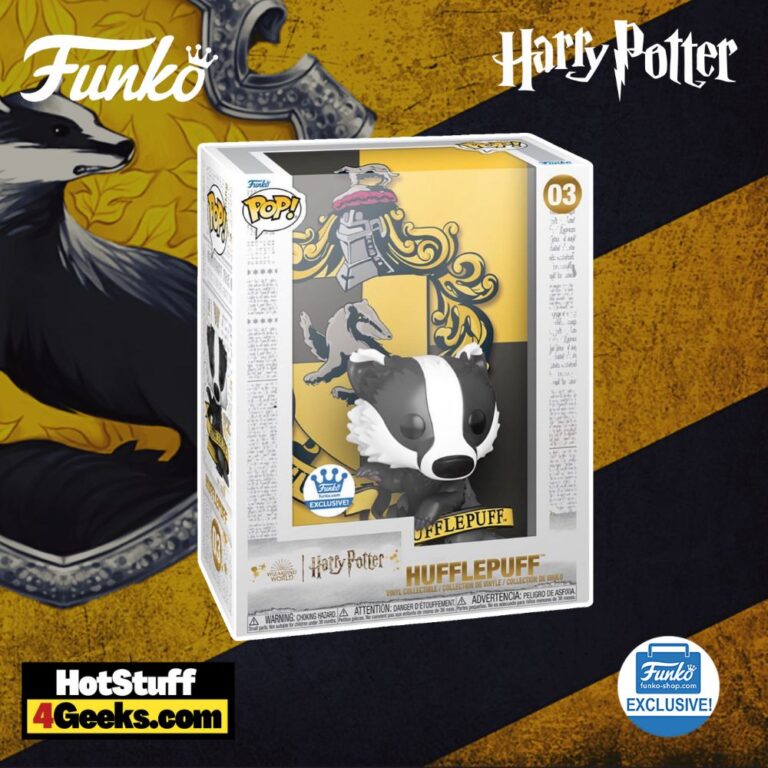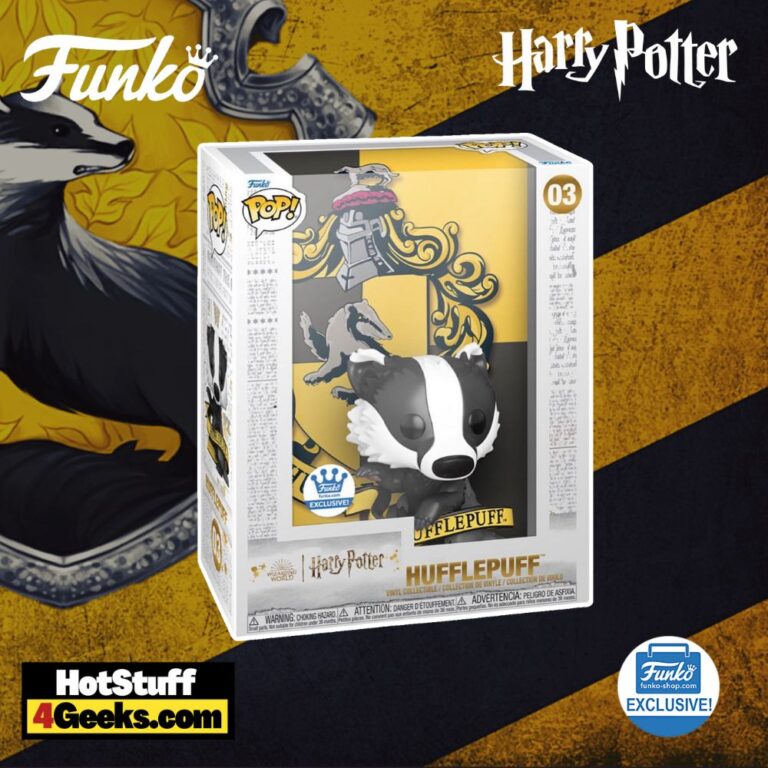 All you Potter enthusiasts, let's chat about an absolute gem for your magical memorabilia – the new Funko Pop! Cover Art: Harry Potter –  Hufflepuff Funko Pop! Art Cover Vinyl Figure – Funko Shop Exclusive. This isn't your everyday Funko Pop. Instead, it brings the humble, hardworking epitome of Hufflepuff itself – the noble badger, their glorious house mascot, to life.
The pop figure can be found at the links below – click to jump or scroll to continue reading!
Picture this – a vibrant figure with meticulous detailing, capturing the very essence of the Hufflepuff spirit.
Its art cover exudes a certain charm, an earthy elegance, if you will, synonymous with the Hufflepuff house.
Its yellow and black theme, the house colors, only add to its authenticity.
This figure is more than just a collectible; it celebrates Hufflepuff's distinct identity and values.
A glance at this cute badger is a reminder of the virtues of loyalty, patience, and dedication to fair play.
This exclusive piece not only complements your collection but also signifies the power of perseverance and humility that Hufflepuffs stand for.
A must-have. Don't you think?
The Funko Shop Exclusive Hufflepuff Funko Pop! Art Cover can be found at the links below (click to jump!)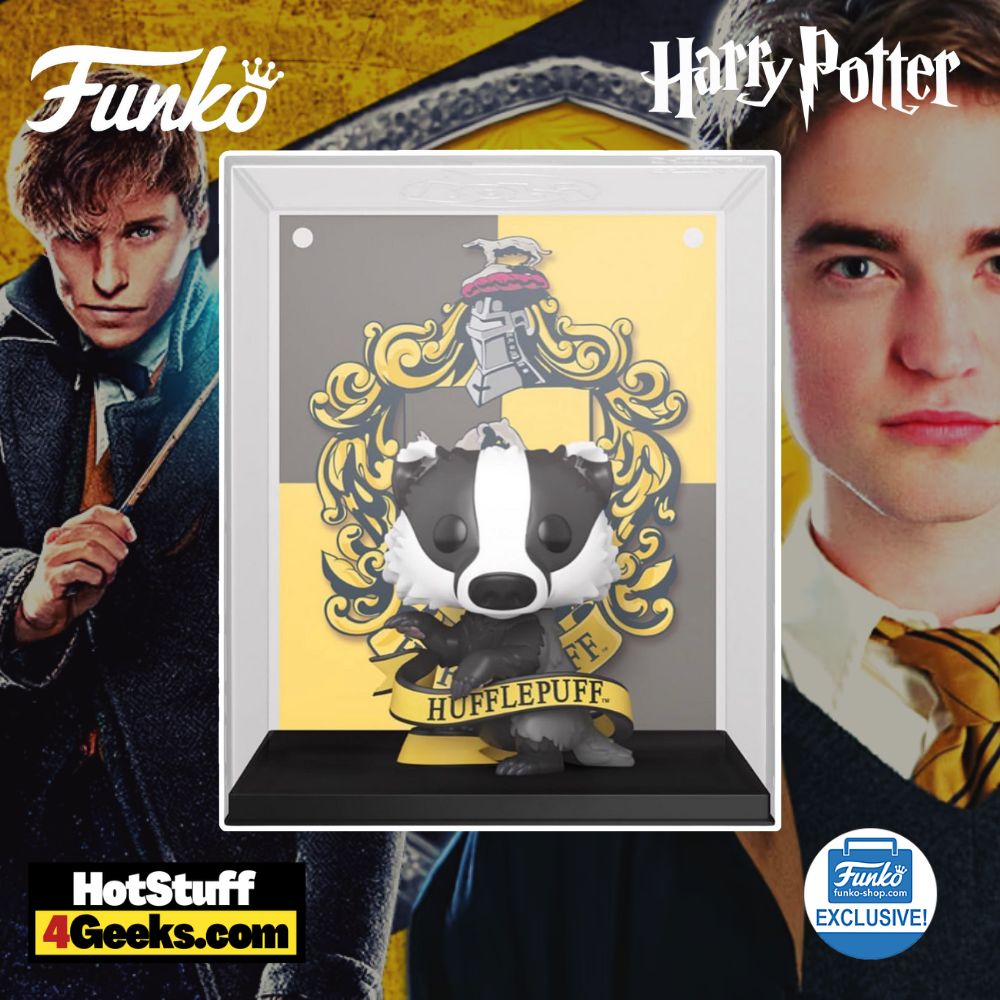 Today, we're diving headfirst into the world of the ever-so-humble, often misunderstood and forever underestimated: Hufflepuff.
Often seen as the underdog in the grand scheme of Hogwarts houses, Hufflepuff tends to slip under the radar, shadowed by the prominence of Gryffindor's courage, Slytherin's ambition, and Ravenclaw's wit.
But let's not be too hasty to brush off this house's immense charm.
You see, Hufflepuff is much like the faithful badger that symbolizes it.
It's steadfast, unassuming, yet exceptionally strong when called upon.
This house is home to the diligent, loyal, and patient.
Its members are renowned for being "just and true," if you ask me, those qualities should never be underestimated.
They're the ones you'd want by your side in a heartbeat, come rain or shine.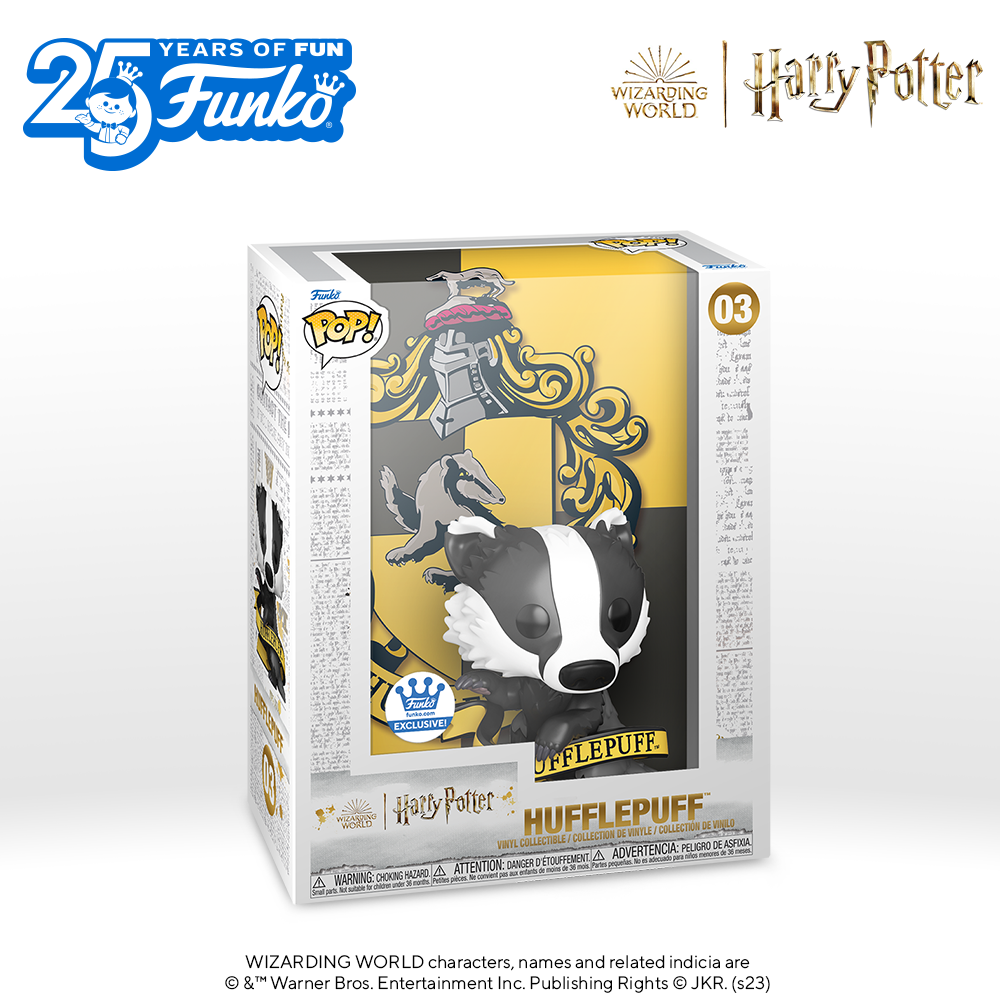 Often, Hufflepuff is perceived as the house of leftovers, the ones not daring enough for Gryffindor, not ambitious enough for Slytherin, or not clever enough for Ravenclaw.
But here's the thing: Hufflepuff represents a different kind of brilliance – the brilliance of kindness, hard work, and a heart full of love.
In the world of Quidditch, Hufflepuffs might not always clinch the cup, but they're persistent.
Their perseverance and fair play give them an admirable edge.
And, hey, let's not forget, Cedric Diggory was a Hufflepuff, and he was chosen by the Goblet of Fire.
That counts for something, right?
Sure, Hufflepuff's common room may be located in the basement next to the kitchens, but it is one of the coziest corners of Hogwarts, bathed in a warm, sunny glow.
And let's face it, being close to the kitchen has its perks (midnight snack, anyone?).
So, next time you find yourself overlooking Hufflepuff, remember: they're the quiet heroes, the humble warriors.
It's not about the glory, the prestige, or the power.
It's about sticking to your values, even when the world overlooks you.
And isn't there something uniquely magical about that? The essence of Hufflepuff, folks, lies in its unassuming, earthy wisdom.
And that's something we could all learn a little from.
Here's to Hufflepuff, the house that embraces the beauty of simplicity, the virtue of patience, and the power of loyalty.
It's high time we celebrate these unsung heroes of Hogwarts.
Funko Pop! Cover Art: Harry Potter –  Hufflepuff Funko Pop! Art Cover Vinyl Figure – Funko Shop Exclusive
Available at:
Starting now, you can receive 10% off in-stock items with my special link at Entertainment Earth!
 Enjoy!
As an Amazon Associate I earn from qualifying purchases
Want more stuff like this?
Get the best viral stories straight into your inbox!
Don't worry, we don't spam