Loungefly Disney Alice in Wonderland Key Hole Crossbody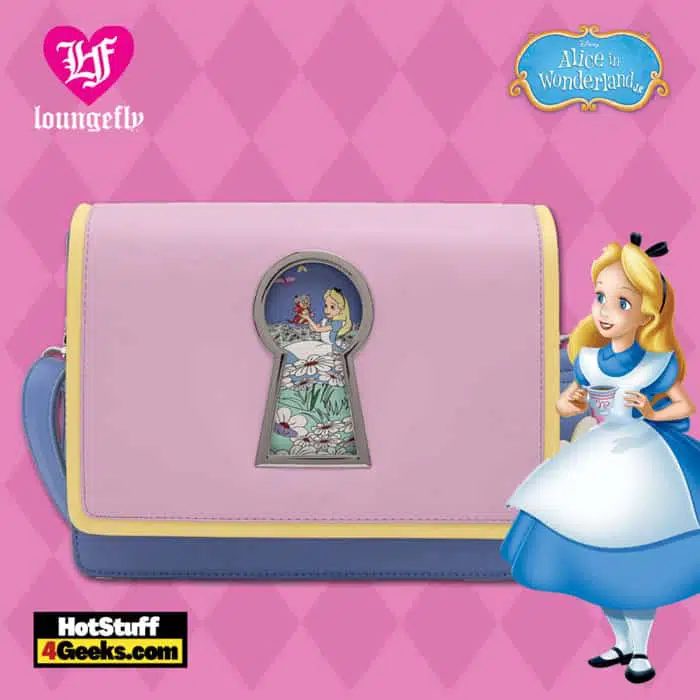 Loungefly Disney Alice in Wonderland Key Hole Crossbody will be available for pre-order starting May 1st at 12 AM EST.
Take a trip down the rabbit hole and let us transport you to Wonderland with this charming Alice in Wonderland crossbody bag from Loungefly. Designed to celebrate the 70th anniversary of the Disney classic, it lets you look through the keyhole and into the wacky world beyond where Alice and Dinah are waiting for you.
The pretty pastel colors team perfectly with the daisy accents making this a truly special piece – be sure to check out the matching cardholder to complete the set.
Pre-orders are now live at the links below (click to jump!)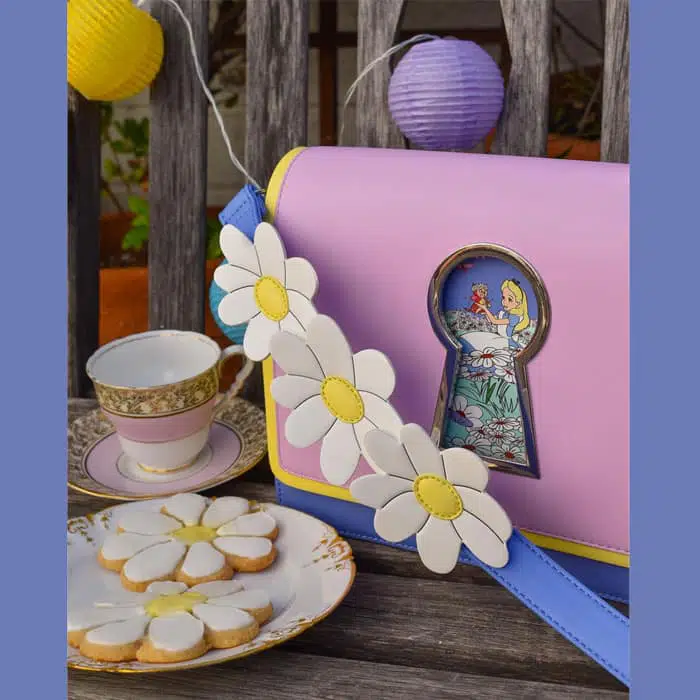 Alice is a very bright seven-year-old English girl. She believes she already knows almost everything and tries to act like the adults with whom she lives.
Everything changes when she sees a White Rabbit passing by in the garden, wearing a vest and holding a watch. Faced with something so new and incomprehensible, she is moved by the instinct of curiosity and decides to follow him without even thinking of the consequences.
You're the curious type, too, aren't you? Well, that's definitely not a bad thing. It is, after all, how some of the most wonderful adventures started. How would we ever have learned about the Mad Hatter and the Queen of Hearts if Alice hadn't followed a strange white rabbit?
You can also look for more May 2021 pre-order bags arriving in June 2021 on our dedicated page here or the Loungefly Alice in Wonderland collection here.
As an Amazon Associate I earn from qualifying purchases
Want more stuff like this?
Get the best viral stories straight into your inbox!
Don't worry, we don't spam