Loungefly Disney Atlantis 20th Anniversary Kida Milo Wallet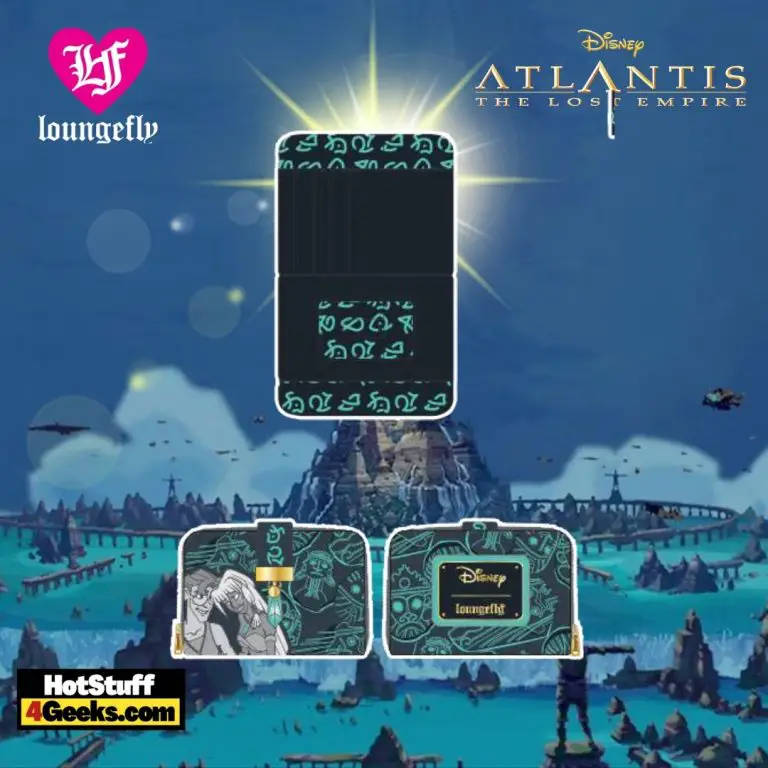 Loungefly Disney Atlantis 20th Anniversary Kida Milo Wallet will be available for pre-order starting May 1st at 12 AM EST.
Designed to celebrate the 20th anniversary of Disney's 2001 action-adventure film, we are so pleased to present Disney's Atlantis: The Lost Empire wallet from Loungefly.
As the studios, first-ever sci-fi original, the design is inspired by the beautiful and unique art style and also references the lead characters, Milo Thatch and Princess Kida. Finished with a crystal closure inspired by Princess Kida's necklace, it's a must-have for fans of this underrated Disney gem.
Pre-orders are now live at the links below (click to jump!)
The Queen of Atlantis was captured by an alien, and the city disappeared. But for explorer Milo Thatch, thousands of years later, Atlantis is more vivid than ever. After years of research with no results, he unexpectedly receives a map with the exact location of the lost city. Faced with the possibility of making his lifetime discovery, Milo organizes an expedition and begins his search.
After traveling for some time, the expedition finally finds the lost kingdom of Atlantis. Here he will meet the warrior princess Kidagakash, who will try to obtain Milo's help to revive the magical heart of the city.
You can also look for more May 2021 pre-order bags arriving in June 2021 on our dedicated page here or the Loungefly Disney collection here.
As an Amazon Associate I earn from qualifying purchases
Want more stuff like this?
Get the best viral stories straight into your inbox!
Don't worry, we don't spam