Loungefly Minions Triple Minion Bello Mini Backpack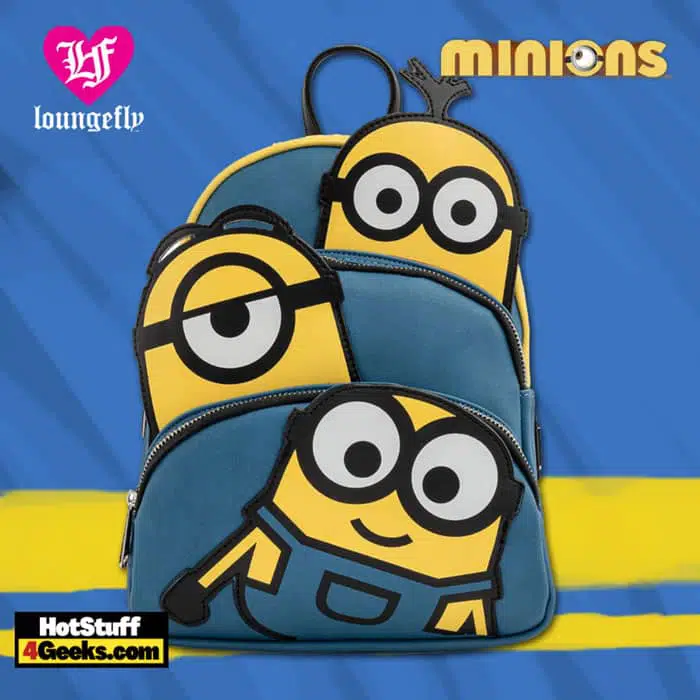 Loungefly Minions Triple Minion Bello Mini Backpack will be available for pre-order starting May 1st at 12 AM EST.
Say, Bello! to your new favorite bag! This adorable backpack from Loungefly is of course inspired by the Minions and stars Kevin, Stuart, and Bob in all their wide-eyed glory. We love the matching lining and nod to their favorite yellow fruit on the back too. C'est Banana, Miam Miam!
Pre-orders are now live at the links below (click to jump!)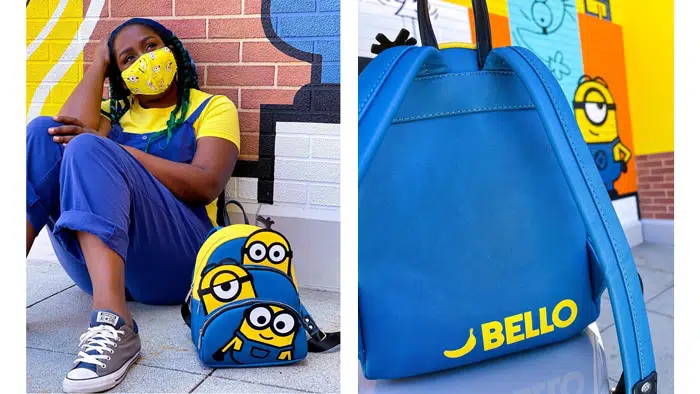 The origin of the little creatures goes back long before the bald-necked-bad Gru. Way before. The minions have existed as long as there has been living on planet Earth. Their purpose is always to serve the evilest villain around. As such, their service history exceeds 1 billion years.
And in that time, their work includes the tyrannosaurus rex, the pharaoh Queops, Count Dracula, and General Napoleon. The minions served all of them with joy, lots of joy – which, for villains, is not always a good thing.
Then comes the year 1968. Bored with having no one to serve, three minions – Kevin, Stuart, and Bob, the most obvious of the bunch – decide to leave the refuge of the species to find someone worthy of their service. Someone bad, very bad. And they disembark in the New York of 1968. The rest is well-known history.
You can also look for more May 2021 pre-order bags arriving in June 2021 on our dedicated page here or the Loungefly Minions collection here.
Loungefly Minions Triple Minion Bello Mini Backpack
Available at:
As an Amazon Associate I earn from qualifying purchases
Want more stuff like this?
Get the best viral stories straight into your inbox!
Don't worry, we don't spam