2023 NEW McDonald's – Speedee Funko Pop! Exclusive
by

PopCorn Princess

January 23, 2023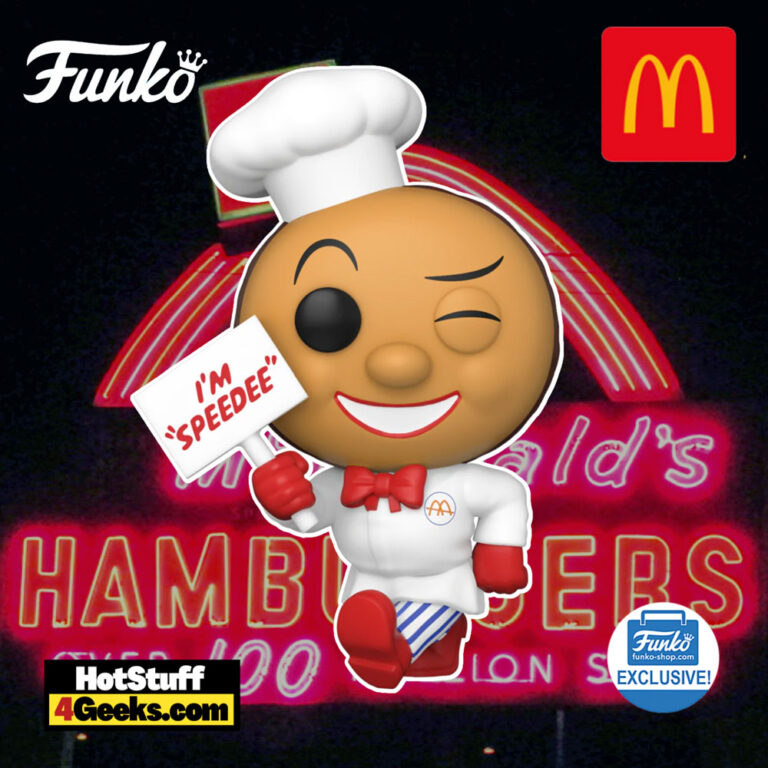 I never thought I would see the day when Speedee, the hamburger logo from McDonald's, would get his own Funko Pop! figure. But here we are. And you know what? I kind of love it.
The new Funko Pop! Ad Icons: McDonald's – Speedee Funko Pop! Vinyl Figure – Funko Shop Exclusive is just about the cutest thing ever. Based on Speedee's original design, this little guy comes complete with a chef's hat and a big smile on his face. The pop figure is dropping today at 9:30 AM PT at the links below – click to jump or scroll to continue reading!
I can't help but wonder what goes on behind that energetic gaze.
Maybe he's just wondering why we insist on putting ketchup on our burgers. Either way, I'm sure he's up to something.
So if you see a Speedee Funko Pop! figure in your local store, grab it before it's too late. You never know what might happen if you don't.
Speedee Funko Pop! can be found at the links below (click to jump!)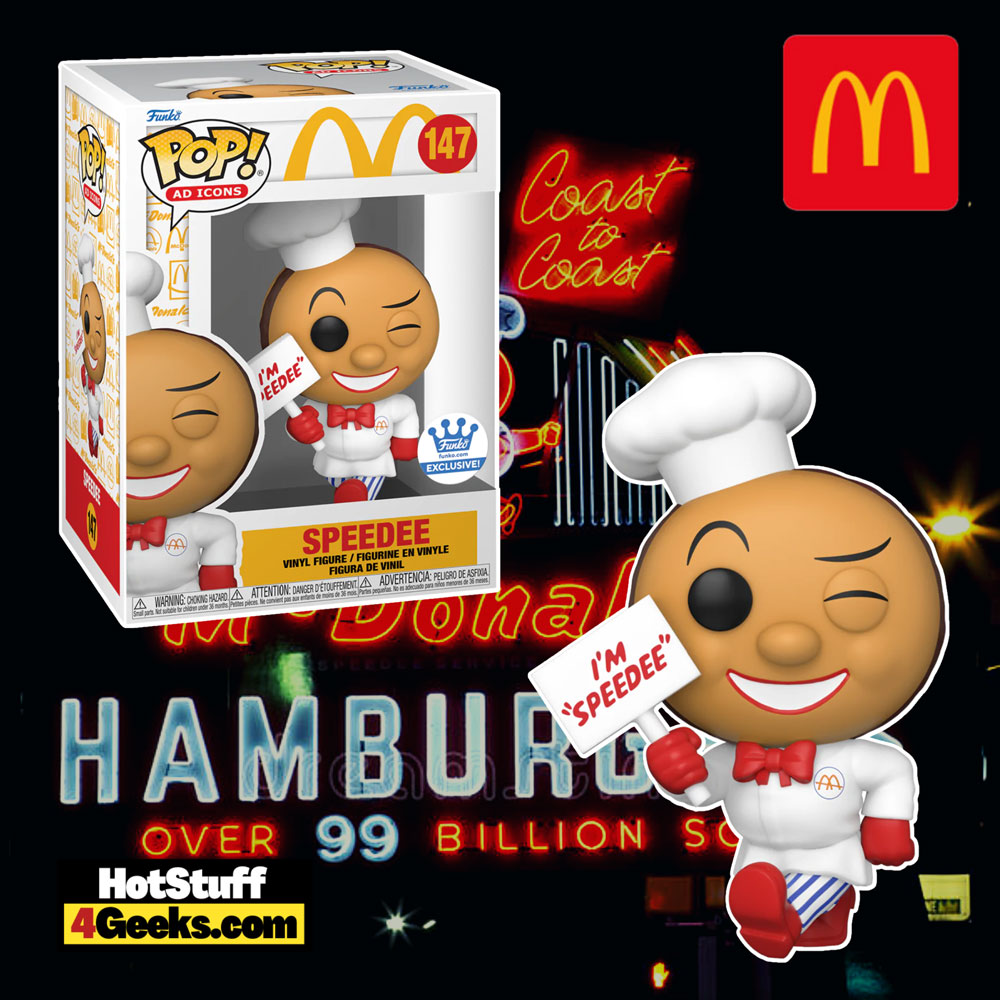 A few stand out above the rest in the pantheon of fast-food mascots. Burger King, Ronald McDonald, and Colonel Sanders are icons recognized by people of all ages across the globe.
But one mascot doesn't get nearly as much recognition as he deserves: Speedee, the original McDonald's mascot.
Speedee was introduced in 1948, just a year after McDonald's was founded. He was a little chef with a big smile who was supposed to represent the restaurant's speedy service.
He remained the face of McDonald's for nearly 20 years before being replaced by Ronald McDonald in 1967.
So why don't we see more of Speedee these days? Well, it turns out that he might be more popular than we realize.
In 2010, a survey found that Speedee was more recognizable to children than Ronald McDonald.
And while he doesn't make many appearances in McDonald's advertising nowadays, he can still be found on some restaurant signs and merchandise.
You can also check out more McDonald's Meal Squad Pops here.
Funko Pop! Ad Icons: McDonald's – Speedee Funko Pop! Vinyl Figure – Funko Shop Exclusive
Available at:
Starting now, you can receive 10% off in-stock items with my special link at Entertainment Earth!
 Enjoy!
As an Amazon Associate I earn from qualifying purchases
Want more stuff like this?
Get the best viral stories straight into your inbox!
Don't worry, we don't spam
PopCorn Princess
Hey there, I'm Princess. I'm an annual comic con attendee, Star Wars-loving, and collector freak. My mission is simple: To bring cool geeky news and content and share my passion with the rest of the world. (... I secretly wish to save the world as a superheroine...)