2022 NEW Metallica: Master of Puppets Tour 1986 Funko Pop! Moment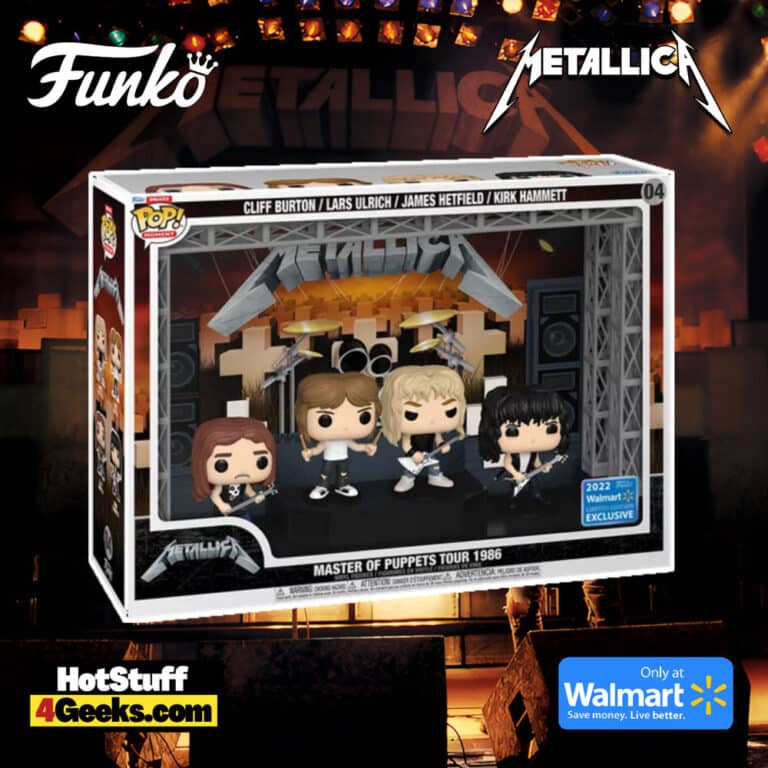 Any metal fan knows that the real masters of puppets are none other than Metallica. And what better way to show your love for the band than with this Funko Pop! Concert Moment: Metallica – Master of Puppets Tour 1986 Funko Pop! Deluxe Vinyl Figures – Walmart Exclusive featuring Cliff Burton, Lars Ulrich, James Hetfield, and Kirk Hammet on stage.
The pop figures will be available on Nov 14th, 9 AM PT at the links below (click to jump!)
It's no secret that Metallica is one of the biggest metal bands of all time. They've been selling out stadiums and arenas for decades, and their fans are some of the most diehard in all music.
But even diehard fans have to admit that the band's 1986 Master of Puppets tour was something special.
It's the mid-80s, and metal is at its peak. The band's sound was louder and heavier than ever before, and its live shows were full of pyrotechnics and theatrics.
With their aggressive sound and hard-hitting lyrics, they have inspired generations of metalheads.
Now you can finally get the VIP treatment you deserve and take your place in the front row. So don't miss your chance to own a piece of metal history.
The Walmart Exclusive Metallica – Master of Puppets Tour 1986 Concert Funko Pop! Moment Vinyl Figures can be found at the links below (click to jump!)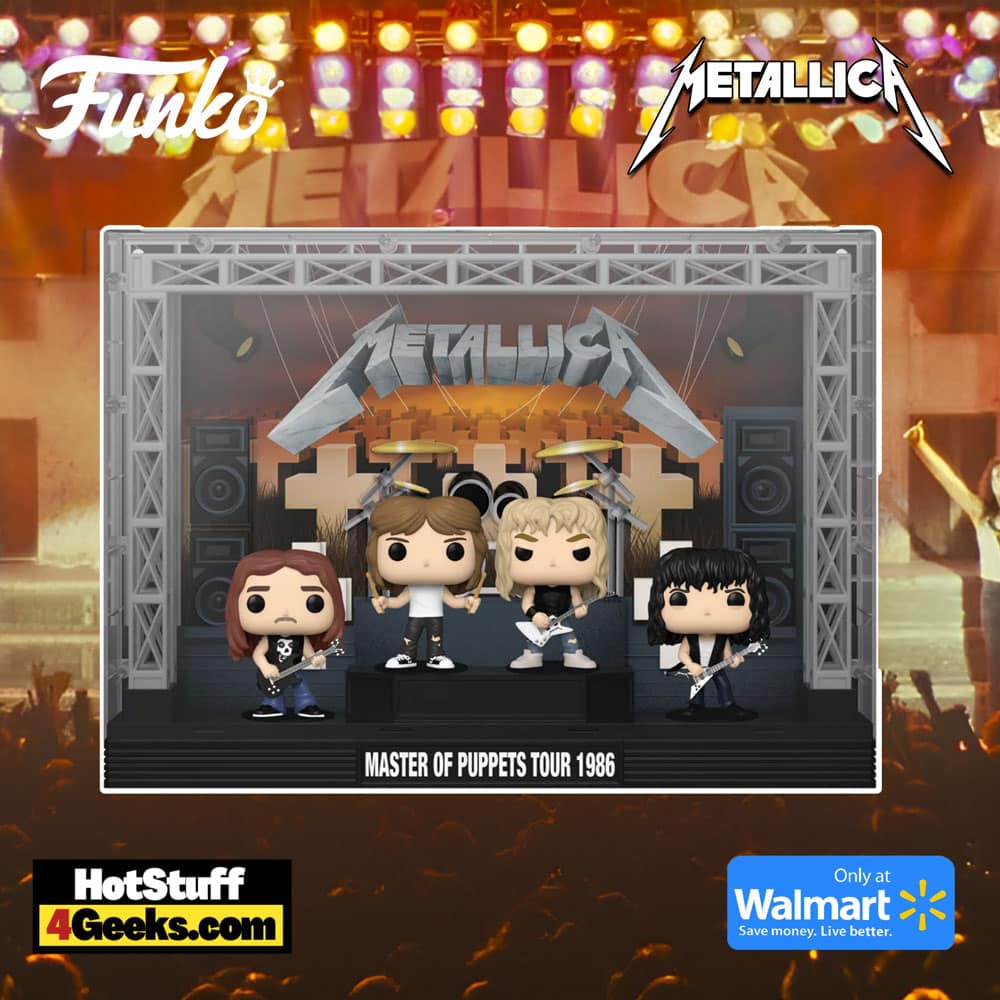 It is no secret that Metallica is, was, and always will be one of the greatest heavy metal bands ever walking the planet Earth.
Despite the (many) setbacks they have taken throughout their enormous career, James Hetfield and his gang are the owners of an extraordinary legacy.
"Master Of Puppets" (1986): one of the greatest heavy metal albums of all time. The songs are solid as a wall, showing an absurd evolution in relation to the first album, released just three years earlier.
In their third studio album, Metallica allied weight, melody, and aggressiveness with technique and very well-crafted lyrics, dealing with themes such as insanity, false prophets, war, and how addiction to chemicals destroys human life.
There isn't a bad song on the album, and even though they all deserve to be highlighted, its highlight is "Master Of Puppets," which is not only Metallica's most emblematic song but also one of the biggest flagships of thrash metal.
As an Amazon Associate I earn from qualifying purchases
Want more stuff like this?
Get the best viral stories straight into your inbox!
Don't worry, we don't spam