2022 NEW MHA – All Might Vs. All For One Funko Pop! Moment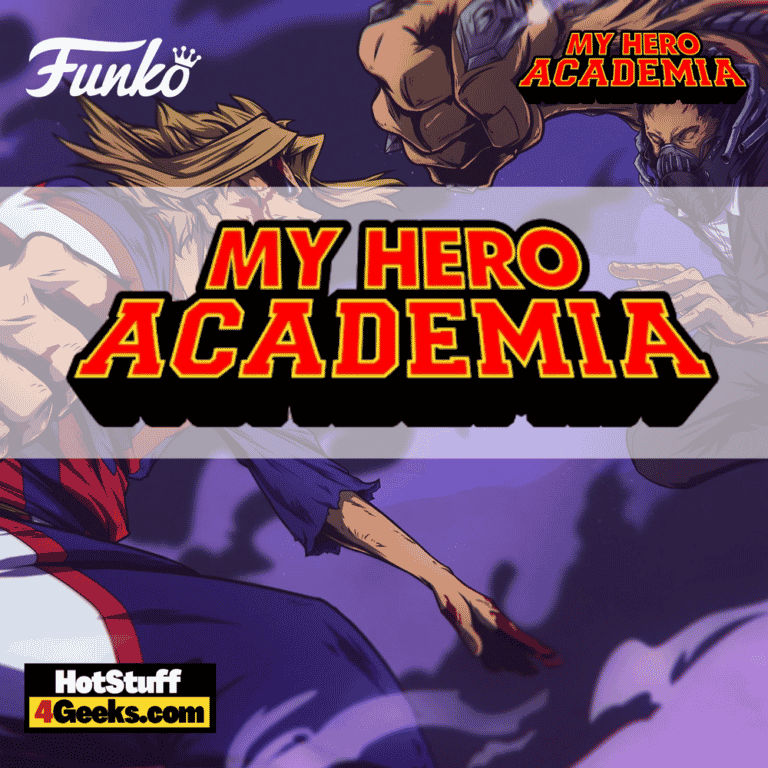 Not official until confirmed.
My Hero Academia is full of epic moments, but perhaps one of the most exciting occurred in the anime's third season, where we had the ultimate clash between All Might and All for One.
Already almost without his remaining powers from One for All, the Symbol of Peace hero managed to gather all his strength in one arm to deliver the unforgettable United States of Smash.
This memorable moment has been transformed into this unique Funko Pop! Anime Moments: My Hero Academia – All Might vs. All For One Funko Pop! Vinyl Figure, which is undoubtedly the dream of every Boku no Hero fan.
All Might vs. All For One Funko Pop! Anime Moment is an unconfirmed release. It is only official when or if Funko announces it. I'll update more information in the long run.

All Might is the world's greatest superhero, and All For One is his arch-nemesis. In Episode 48 of My Hero Academia, the two face off in an epic battle that determines the world's fate.
All Might is powerful, but All For One is even more powerful. The two exchange punches and kicks, and the fight seems evenly matched.
The battle against All For One is fierce, with neither fighter backing down.
However, All For One eventually gains the upper hand and prepares to finish All Might. Just when all seems lost, All Might summons up one final burst of strength and defeats All For One.
All Might finally takes the villain down with the mighty United States of Smash, but at the cost of his own strength.
His body is left completely drained after the battle, but All Might still stands tall as the Symbol of Peace.
As a result, the world is saved, and peace is restored. Episode 48 is an electrifying episode that fans of the show will not want to miss.
Starting now, you can receive 10% off in-stock items with my special link at Entertainment Earth!
 Enjoy!
As an Amazon Associate I earn from qualifying purchases
Want more stuff like this?
Get the best viral stories straight into your inbox!
Don't worry, we don't spam